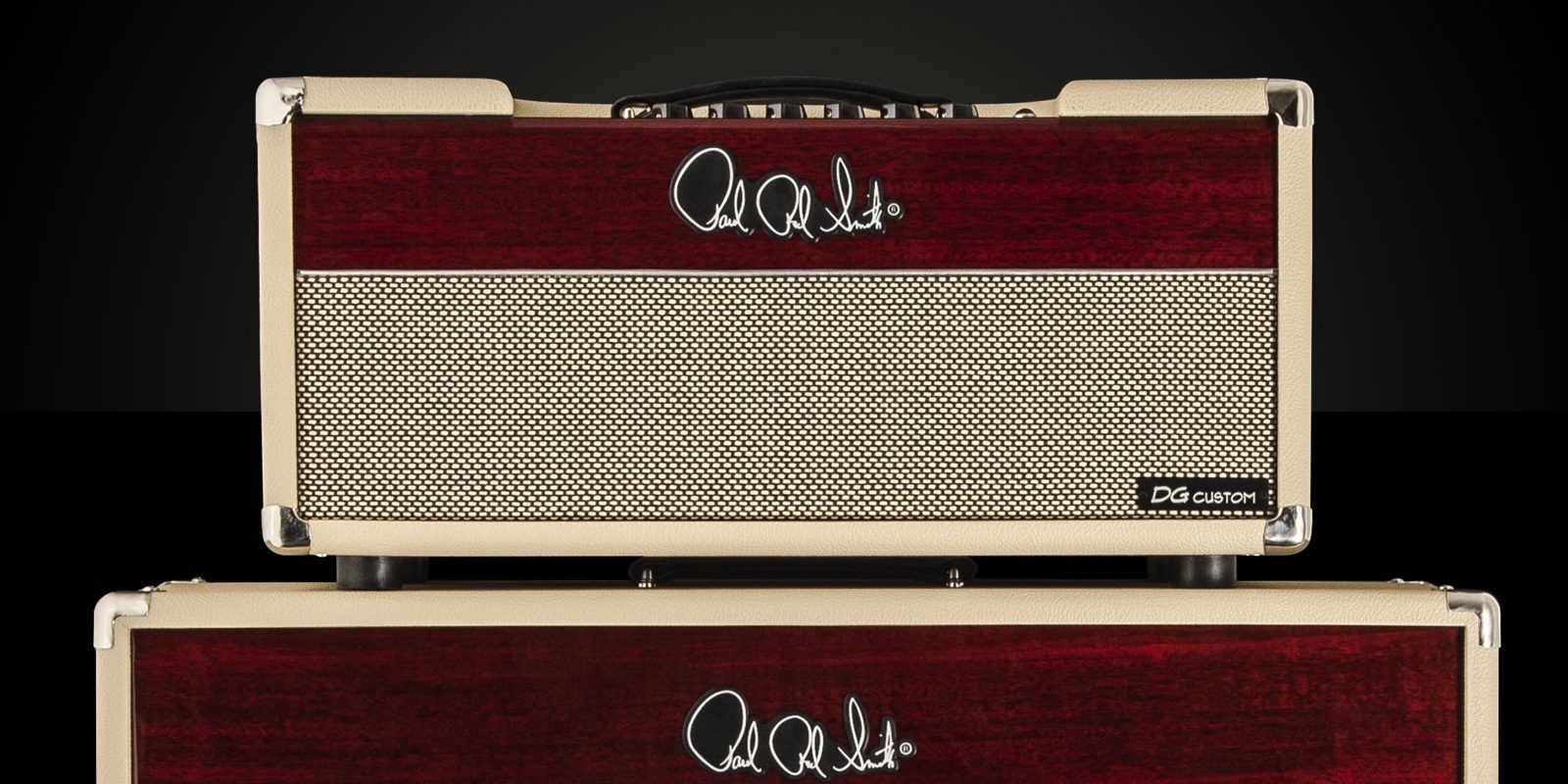 Tone Shaping Articulation
"The DG Custom 30 is the culmination of a three year collaboration between myself and Doug Sewell. After extensive designing, redesigning, and repeated comparisons to the amps I have cherry picked over the years, we have come up with an amp that would rival the best of my vintage amps. Equally well-suited to both live situations and studio work, this amp is far from a knockoff. I am blown away. I'm hopeful that other players will find it as inspiring and musical as I do." – David Grissom
Developed and refined over many years, the PRS David Grissom signature DG Custom 30 amp brings Grissom's discriminating tone to players looking for a highly-responsive, musical amp rig. The PRS "DG Custom 30" comes in blonde vinyl with a cherry stained mahogany fascia and un-tinted salt and pepper grill cloth. It features four EL84/7581 power tubes and several tone-sculpting features, including bright switch, reverb, boost/normal gain switch, presence control, and top cut control.
Specifications
General
Available Configurations
Head
Channels
Single
Front Panel Controls
Bright Switch, Volume, Reverb, Treble, Middle, Bass, Master
[Rear Panel]: Top Cut, Gain Boost Switch, Presence

Back Panel Features
Bias
Cathode (non-adjustable) with Monitoring Jacks
Extension Speaker Jacks
5
Ohm Switching
(2) 4 ohm & (2) 8 ohm parallel, (1) 16 ohm
Hardware
Cabinet Material/Contruction
Pine, Fingerjoint
Covering
Blonde Tolex
Grill Cloth
Salt and Pepper
Panel
Mahogany, Vintage Cherry
Tubes
Power Tubes
(4) 6P14P-EV / 7189
Preamp Tubes
(3) 12AX7 / ECC83, (1) 12AT7
Preamp Tube Positions & Functions
V1
12AX7 Input
V2
12AT7 Reverb Driver
V3
12AX7 Reverb Recovery
V4
12AX7 Phase Inverter
Measurements
Amp Width
24"
Amp Depth
10"
Amp Height
11.5"
Amp Weight
38 lbs.