2023 SE Silver Sky Updates - New Model & Colors!
Posted Jun 06, 2023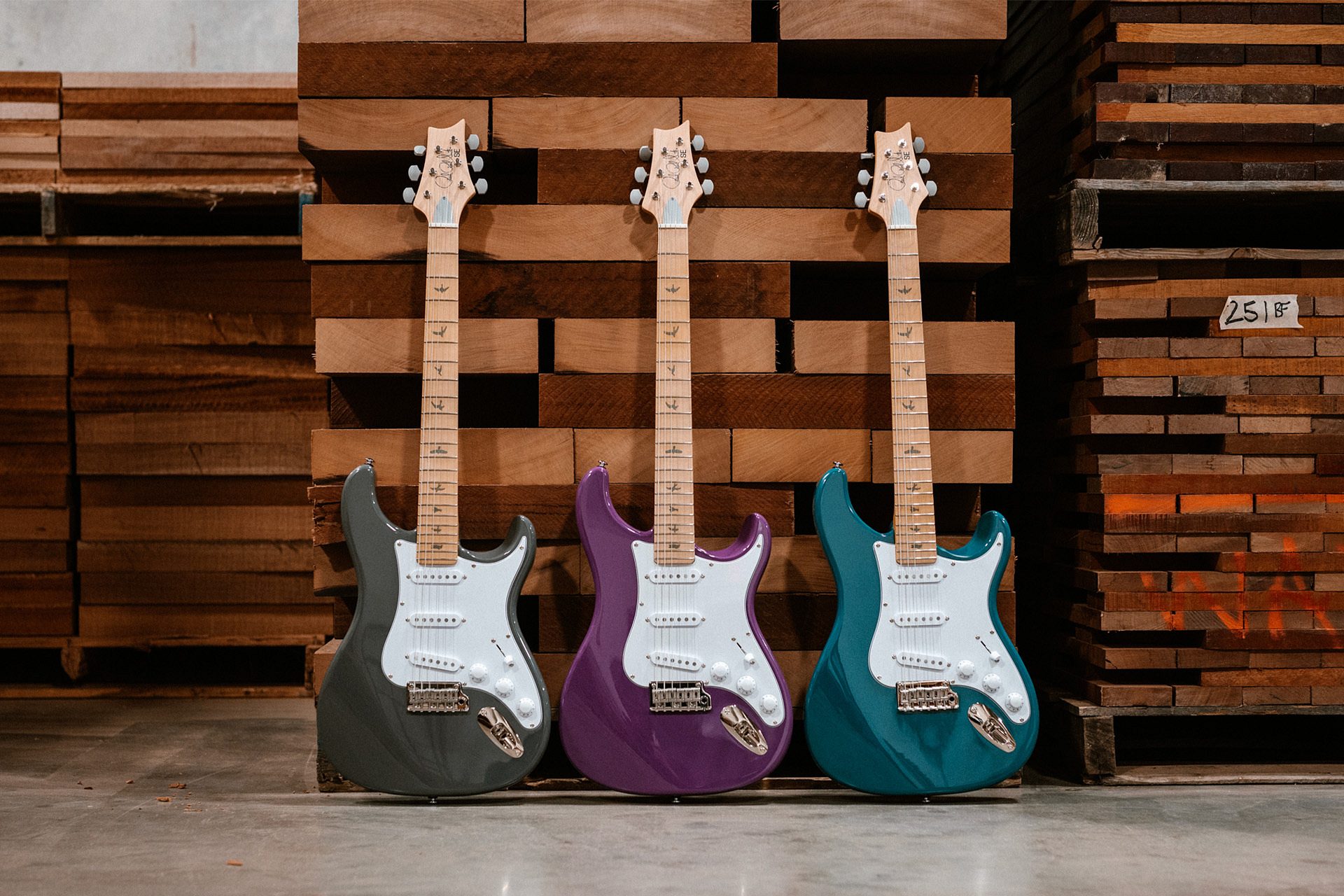 We have some exciting updates for the SE Silver Sky in 2023! From a new maple fretboard option to the addition of new colors, we summarize it all for you below, take a look.
SE SILVER SKY MAPLE

The SE Silver Sky Maple is a familiar iteration of the original Silver Sky model that was first introduced with John Mayer in 2018. This workhorse guitar provides ample tone and playability, delivering looks, feel, and sound.

At launch, the SE Silver Sky Maple will be releasing in three colors: Overland Gray, Summit Purple, and Nylon Blue.
Explore the SE Silver Sky Maple

SE SILVER SKY ROSEWOOD
Our SE Silver Sky Rosewood will have a few color updates this year as well -- Piano Black and Storm Gray (pictured above) will join the existing color lineup, while the Dragon Fruit and Ever Green colors will be discontinued at the end of 2023.