As one of the most versatile guitars in the PRS lineup, the 509 harnesses the power of 5 pickups to deliver 9 uniquely musical tones. The 509 starts with a 5 single coil platform - with the outside four coils grouped as humbuckers. An innovative switching system (a 5-way blade switch and two mini-toggle coil-tap switches), gives players an array of humbucking, singlecoil, and blended tones.
Unique appointments include a longer 25.25" scale length which adds upper harmonic sparkle and the PRS Gen III Patented Tremolo which provides impressive sustain.
For 2020, PRS has updated this model with a nitro over cellulose (CAB) finish.
Featured Specifications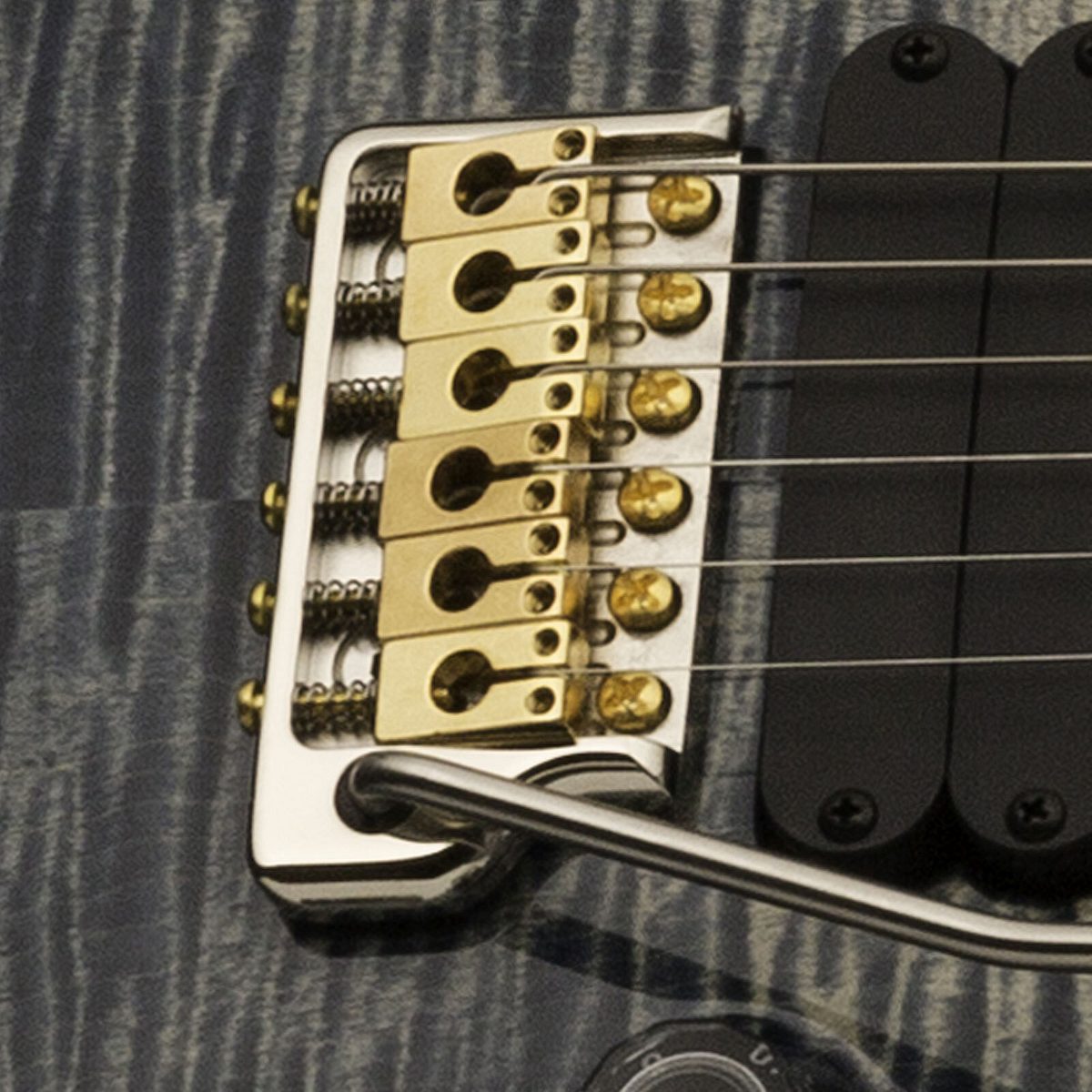 PRS Patented Tremolo, Machined
---
Meticulous design delivering sonic fidelity, player ergonomics, and revolutionary tuning stability.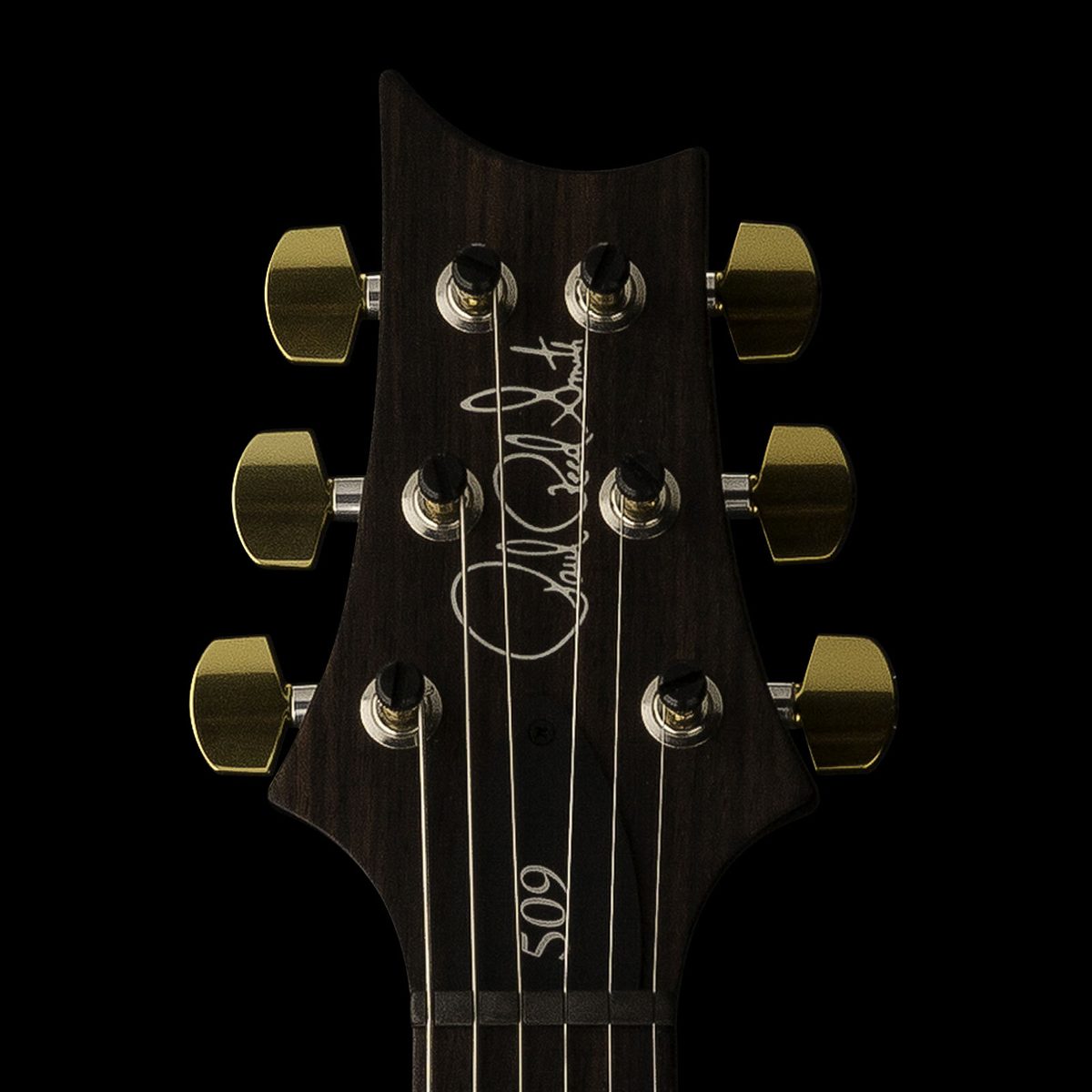 PRS Phase III Locking Tuners
---
Modern locking technology with vintage elegance, these tuners promote tone transfer for a louder, more resonant instrument.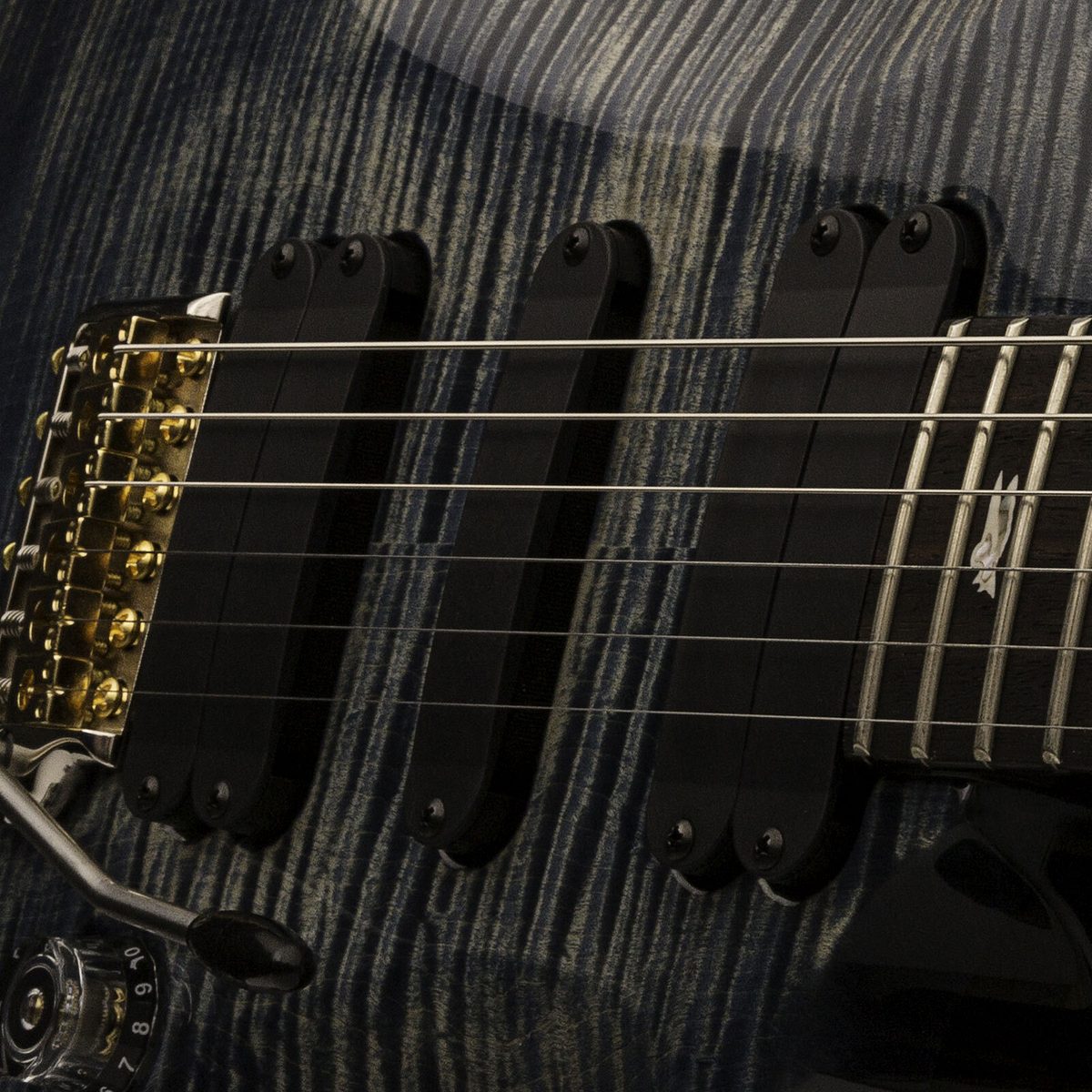 PRS 509 Pickups
---
Versatile pickup system offering a multitude of single coil and humbucking tones across its nine switching combinations.
Specifications
Body
Top Wood
Carved Figured Maple
Back Wood
Mahogany
Neck
Number of Frets
22
Scale Length
25.25"
Neck Wood
Mahogany
Neck Shape
Pattern Regular
Fretboard Wood
Rosewood
Fretboard Inlay
Birds
Hardware
Bridge
PRS Patented Tremolo, Gen III
Tuners
PRS Phase III Locking
Hardware Type
Nickel
Electronics
Treble Pickup
509 Humbucker
Middle Pickup
509 Single Coil
Bass Pickup
509 Humbucker
Controls
Volume and Tone Controls w/ 5-Way Blade Pickup Switch and 2 Mini Toggles
Additional Info
Options
10 Top with Hybrid Hardware
Colors
Antique White
Aquamarine
Black
Black Gold Wrap Burst
Charcoal Burst
Charcoal Cherry Burst
Cobalt Blue
Dark Cherry Sunburst
Eriza Verde
Faded Whale Blue
Fire Red Burst
Gold Top
Gray Black
McCarty Sunburst
McCarty Tobacco Sunburst
Orange Tiger
Purple Iris
Yellow Tiger
Accolades
"The humbucker in neck position has a warm bluesy, jazzy tone and the bridge humbucker has a great punch and sustain for lead stuff! I like having the 2 toggle switches to boost the 4 other tones that you get out of this. I'm also a 513 player but this is easier in many applications to just go to what you need."
- Randy Bowland