NBMC - Musicians United For Change featuring Paul Smith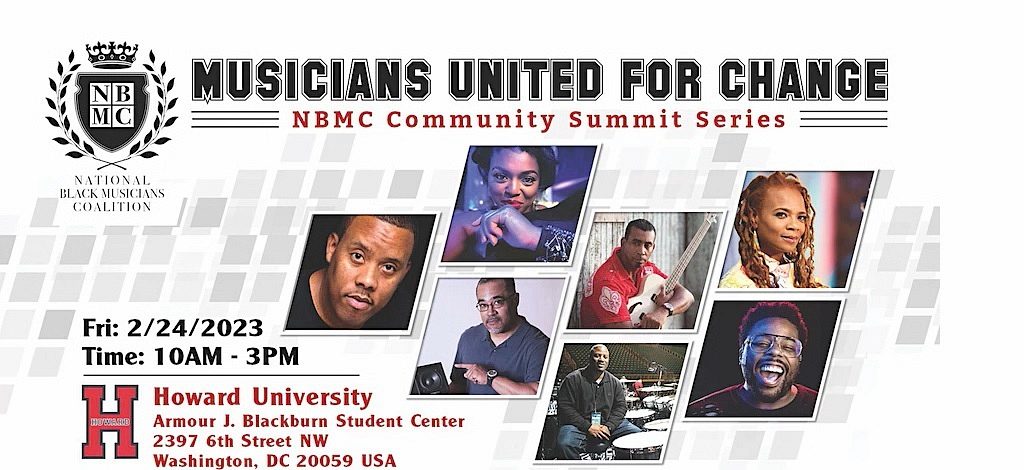 The National Black Musicians Coalition (NBMC) is a 501(C)3 organization formed by and for professional Black musicians to advocate for the value of our extraordinary cultural contributions. We identify channels of opportunity for individual Black musicians to advance collective wealth and security. The NBMC nurtures Black musical excellence and leadership, actively pursues pathways to equity, formalizes educational and professional structures to mentor future musicians, and, most importantly, cultivates strategic solutions for the enduring health and wellness of our members.
The purpose of this Community Summit Series is to provide a comprehensive, educational and informational hub for the music community that shares tangible business resources and principal information to properly infrastructure and elongate their professional career. The event is hosted by the top music industry musicians, producers and advisors of the National Black Musicians Coalition.
When & Where
2/24/2023, 10:00 AM - 2/24/2023, 3:00 PM
2397 6th Street Northwest, Washington, DC 20059, USA
FREE ADMISSION: Register Here - https://www.eventbrite.com/e/musicians-united-for-change-presented-by-national-black-musicians-coalition-tickets-517894475317