PRS Guitars SE Santana Abraxas 50th Anniversary Limited Edition Celebrates Iconic Album
Posted Oct 12, 2021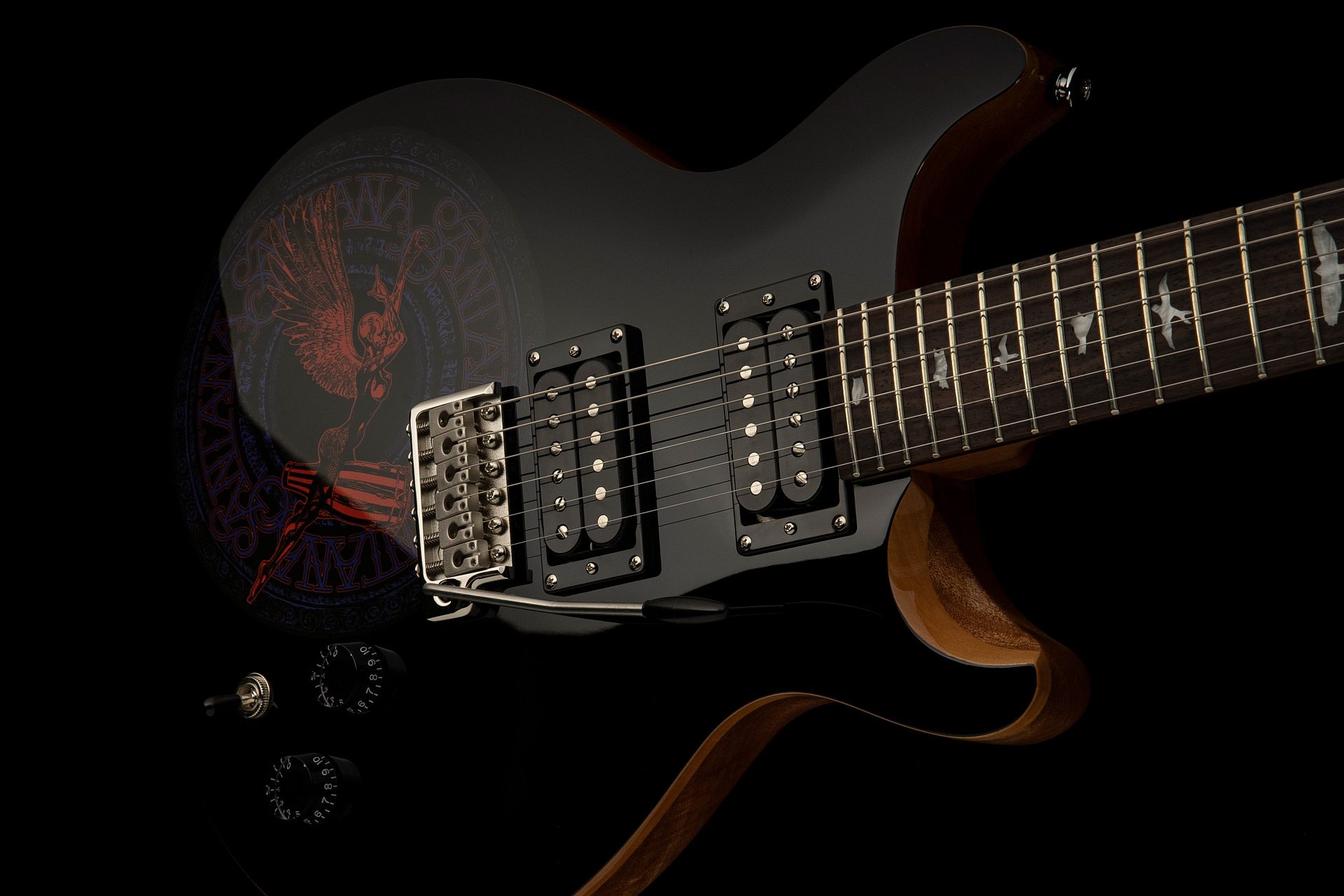 (STEVENSVILLE, MD) October 12, 2021 – Today, PRS Guitars has announced a Limited Edition SE Santana Abraxas 50th Anniversary guitar; only 1,000 pieces will be available worldwide.
Carlos Santana's longstanding creative relationship with Paul Reed Smith has done much to shape the destiny of PRS Guitars, including influencing the development of the PRS SE Series more than twenty years ago. The PRS SE Santana Abraxas 50th Anniversary Limited Edition honors this alliance, celebrates the 50th anniversary of Santana's sophomore album, Abraxas, and pays homage to the iconic album's cover.
"It is an honor to co-join with PRS Guitars in celebrating the 50th Anniversary of Abraxas with a new Santana SE Abraxas 50 guitar. Abraxas represents beauty, power, grace and the mystical, and PRS allows you to access this vocabulary at your fingertips with the universal tone that delivers power and clarity, allowing you to find your own voice in your heart's music. We invite you to spread your wings and find your voice with this beautiful instrument!," said Carlos Santana.
The mahogany back, maple top guitar is adorned with the Abraxas angel and features the classic Santana combination of 24 frets, a shorter 24.5" scale length, and PRS patented molded tremolo. With two full octaves available and the more relaxed feel of a shorter scale length, PRS Santana signature instruments are comfortable and satisfying to play. The PRS Santana "S" treble and bass pickups on this model offer a warm, soulful tone. Additional specifications include a Wide Fat mahogany neck, and rosewood fretboard. The guitar ships with PRS Classic 9-42 guitar strings and a PRS SE gig bag.
"Abraxas is a Santana record that changed my life. The songs, the recording quality, and the extraordinary playing and grooves helped shape my love of music and the way I play. Helping to honor that moment with Carlos is a joy for us," said Paul Reed Smith.
For more information, please visit www.prsguitars.com and follow @prsguitars on Instagram, Facebook, and Twitter to stay in the conversation. This announcement comes just days ahead of Santana's newest album release – Blessings and Miracles – due out October 15th.