Mission Statement
Guitar building is an ongoing process of discovery. We are devoted to the guitar's rich heritage while committed to new technologies that will enrich our products with uncompromised tone, playability and beauty. Our success depends on our ability to listen, implement positive change and continually refine our craft.
Believing this, we strive to build the best guitars and guitar products possible and to serve our employees, customers, suppliers and community with distinction.

Factory Tours
At this time, PRS Guitars remains closed to the public and factory tours temporarily suspended.
We will update this site with any new information. Thank you for your support and understanding. #musicunites
Careers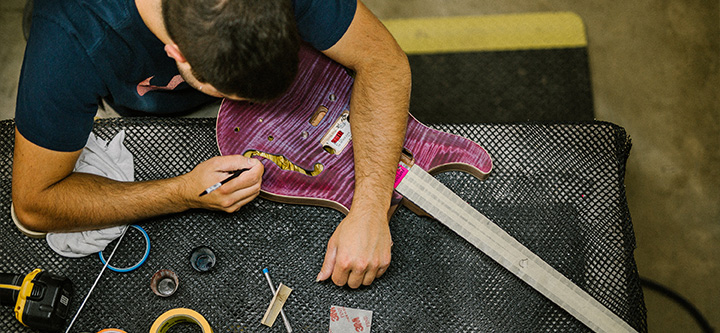 Located in Stevensville, Maryland, Paul Reed Smith Guitars is one of the world's premier guitar and amplifier manufacturers. Since our humble beginning in 1985, PRS Guitars has always strived to create the highest quality instruments possible. Guitar and amplifier building are very personal things here, as most of us are dedicated players, refining our craft as builders, musicians, and artists of all kinds. Our deep commitment to the craft and our culture of quality are what drives PRS in the workplace and the marketplace.
We are a unique bunch with passion, deeply-rooted culture, and an ever-maturing understanding of the instrument, so if you are looking for an exciting career opportunity within a fast-paced and dynamic organization, PRS could be a great fit for you! Being located on Kent Island gives us the best of both worlds within Maryland. And, we are less than a mile from the Chesapeake Bay Bridge, which makes commuting a snap regardless of which side of the bridge you call home. Please see the above listings for opportunities.
The PRS Story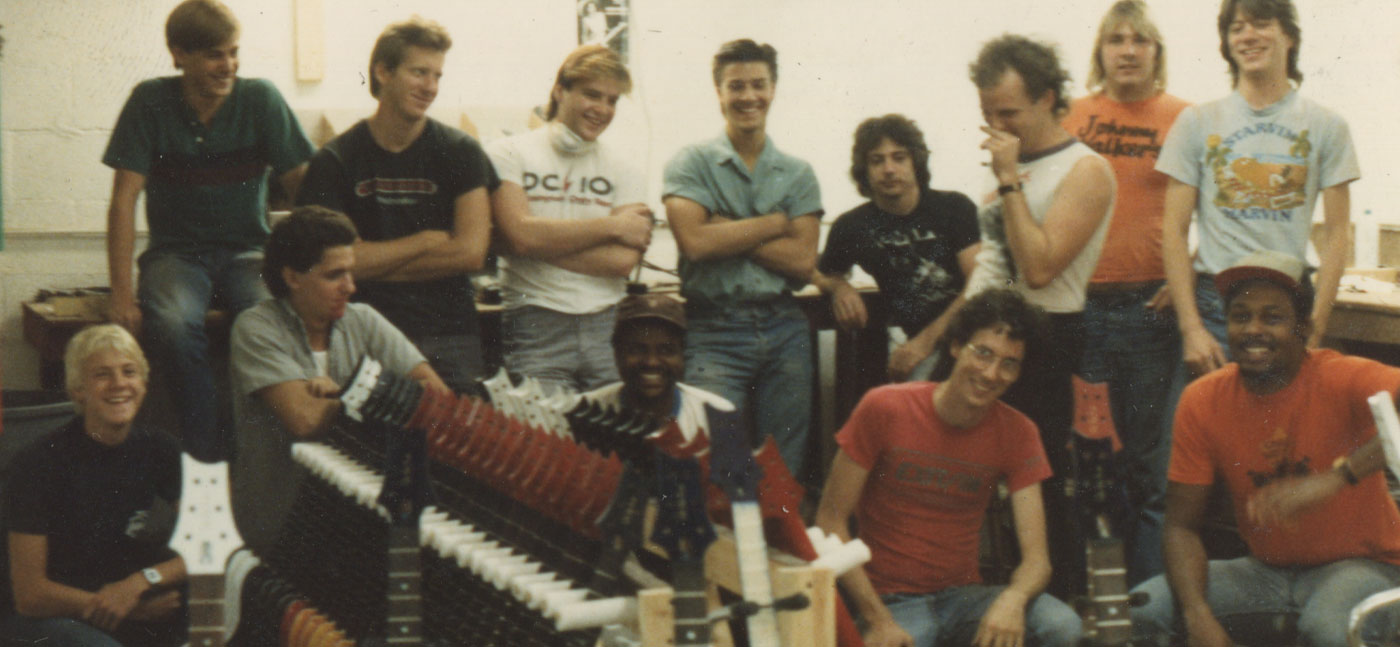 In this two part series, Paul Reed Smith and Tom Wheeler write about the past, present and future of PRS Guitars.
Community Impact Summary
PRS Guitars was founded in 1985 in Annapolis, Maryland, USA by Paul Reed Smith. Since then, PRS has grown to become the third largest electric guitar manufacturer in the United States.
But we also try to keep thinking like a 35+ year old start up. Meaning, we continue to push ourselves forward in all regards, never believing our work is done.
Since day one, our mission statement has not changed.