Born in our Maryland shop, Private Stock acoustics are handcrafted with passion and attention to detail. We have carefully studied some of history's greatest guitars and combined what we learned with original thinking and creativity. Built to last, these distinctive, heirloom-quality instruments have exquisite playability and big, articulate voices that stand out in the crowd.
Woods
Wood is the soul of a great acoustic instrument. Not only will the woods you choose determine the look of your acoustic guitar, they will create the foundation of the instrument's tone.
Much like a fingerprint, each piece of wood is slightly different in figure, weight, and hue. The woods below are a good representation of the assortment that the Private Stock Vault has to offer. Take a moment to look around and see what wood combinations speak to you.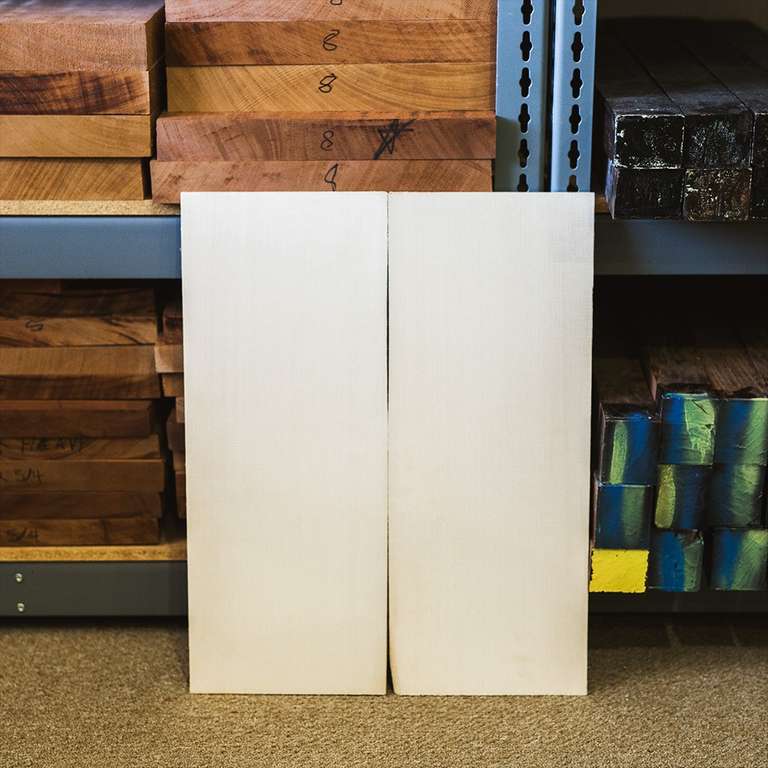 Adirondack Spruce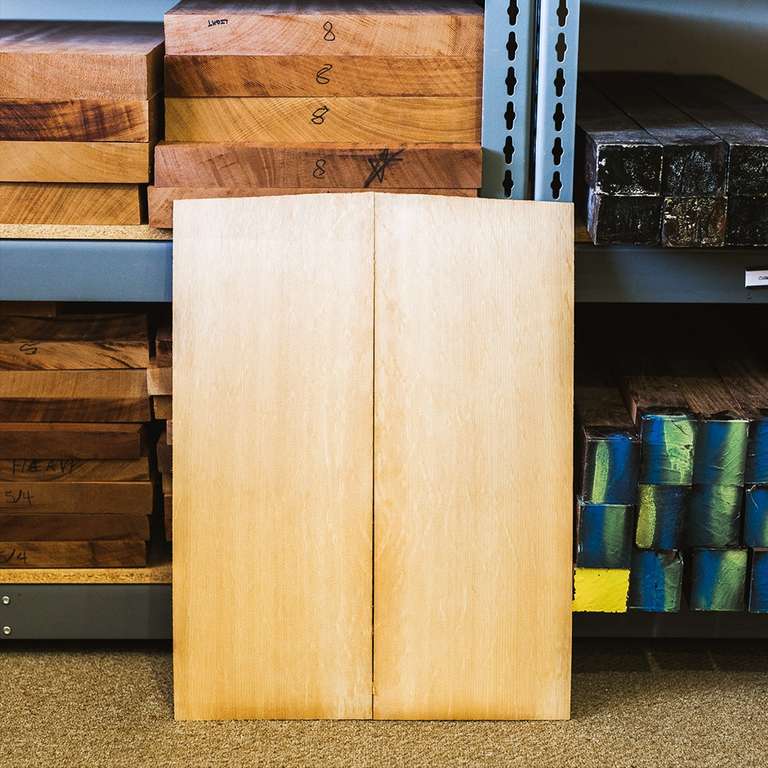 Bearclaw Sitka Spruce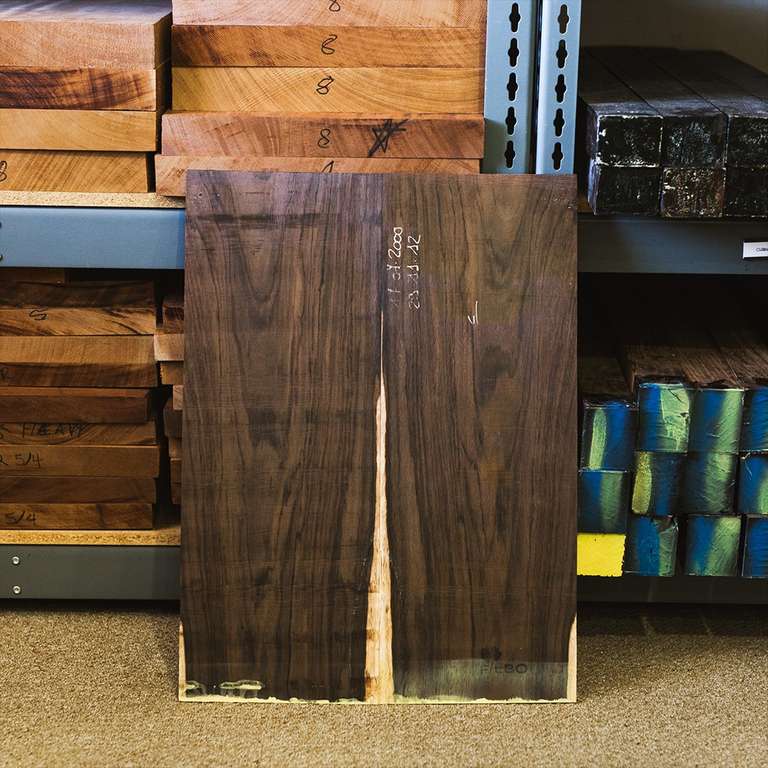 Brazilian Rosewood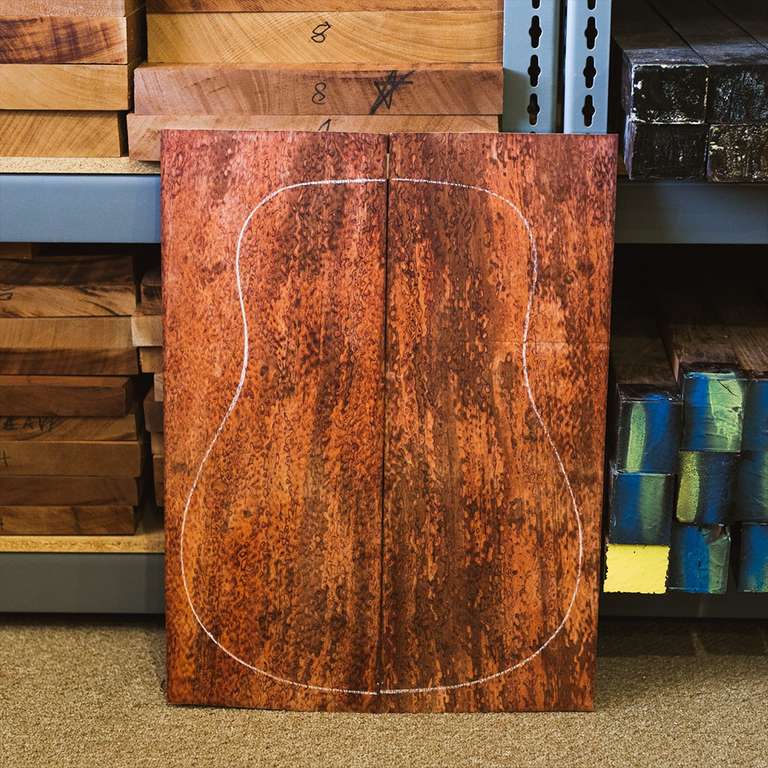 Bubinga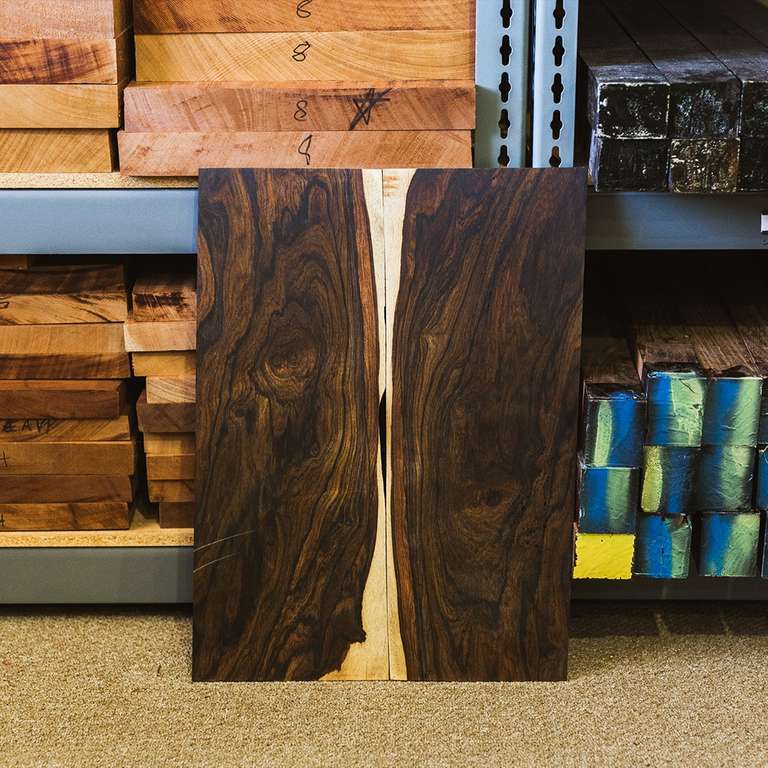 Cocobola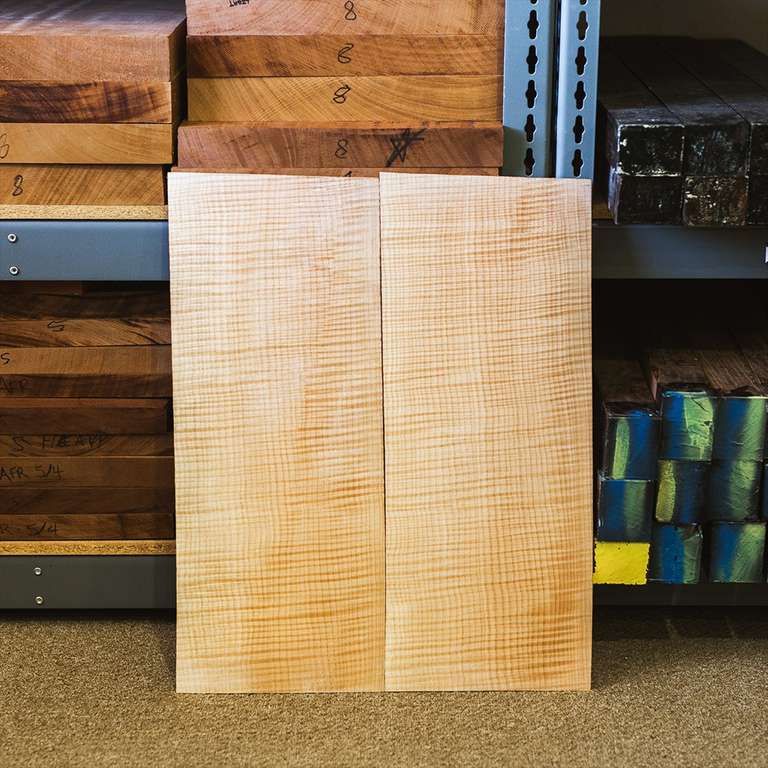 Curly Maple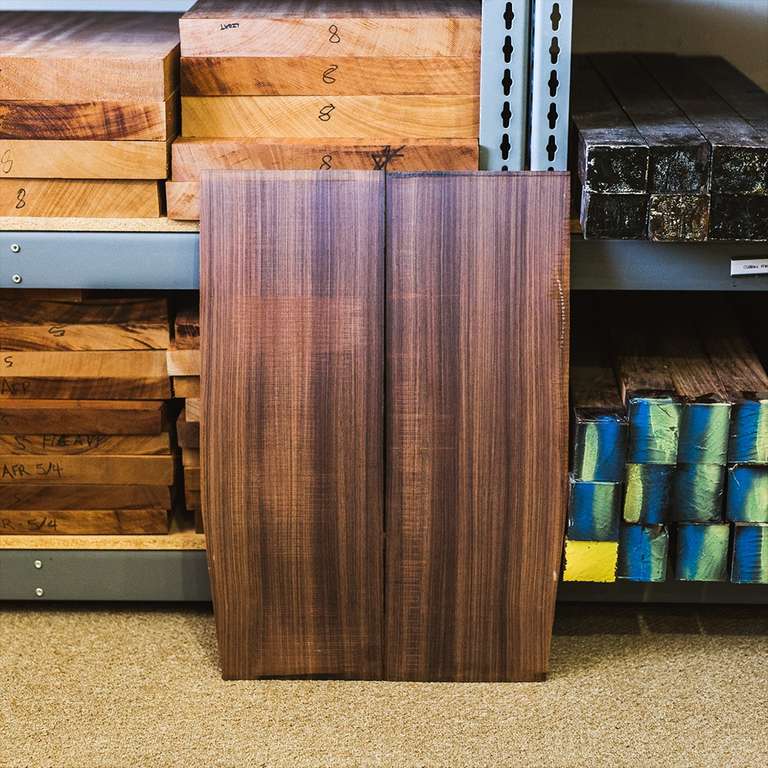 East Indian Rosewood
Engleman Spruce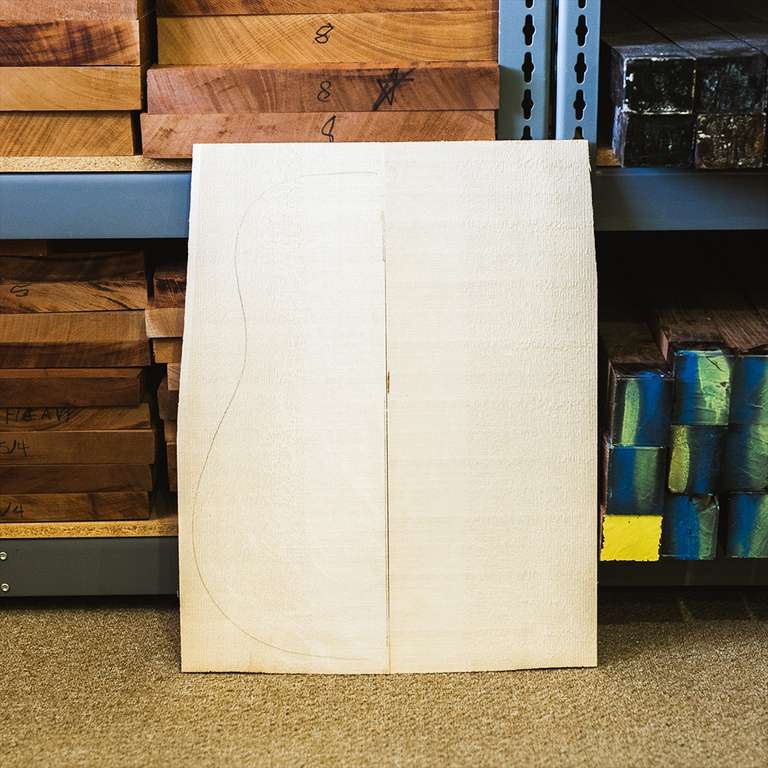 European Bearclaw Spruce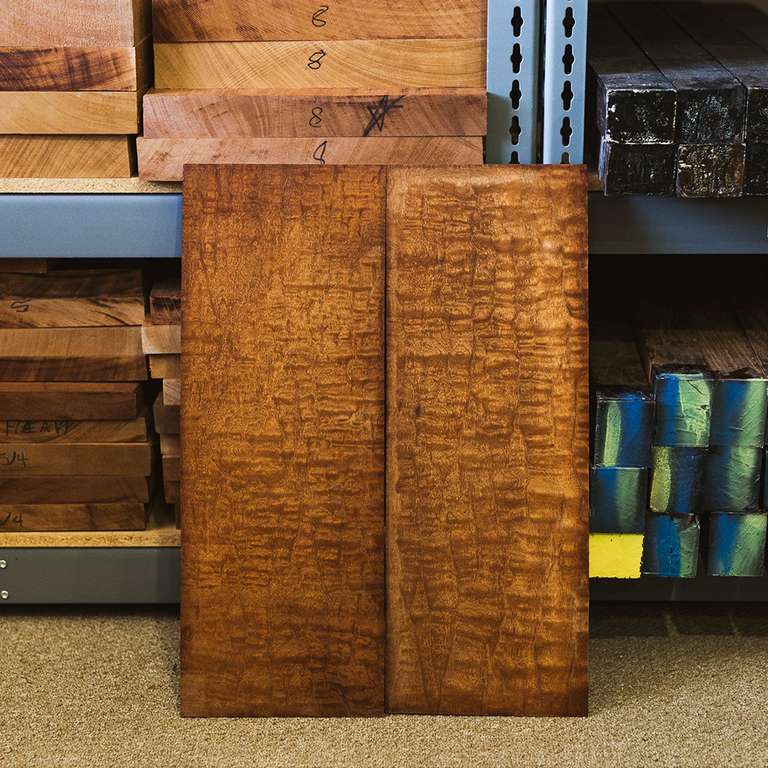 Figured Mahogany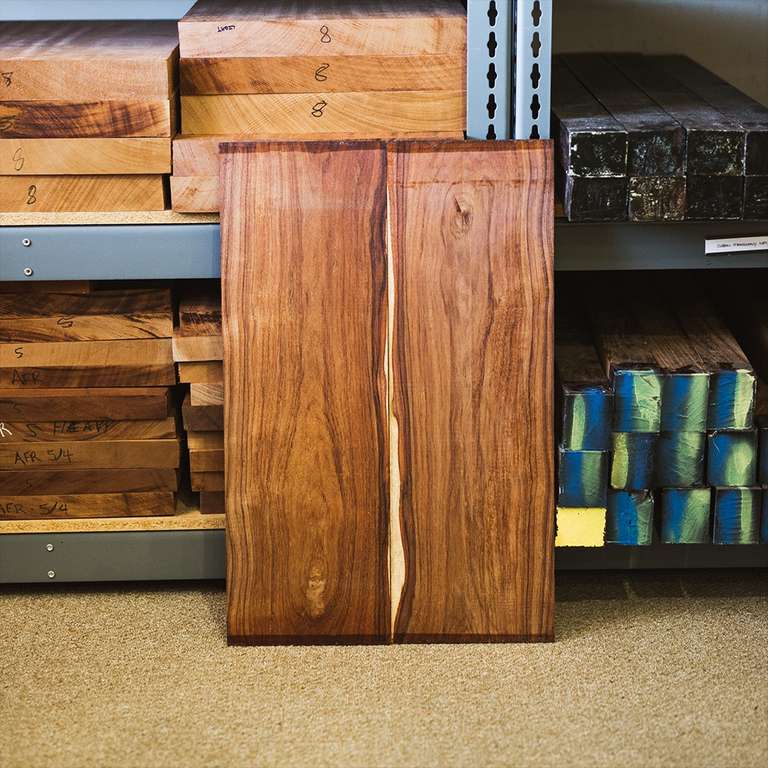 Hormigo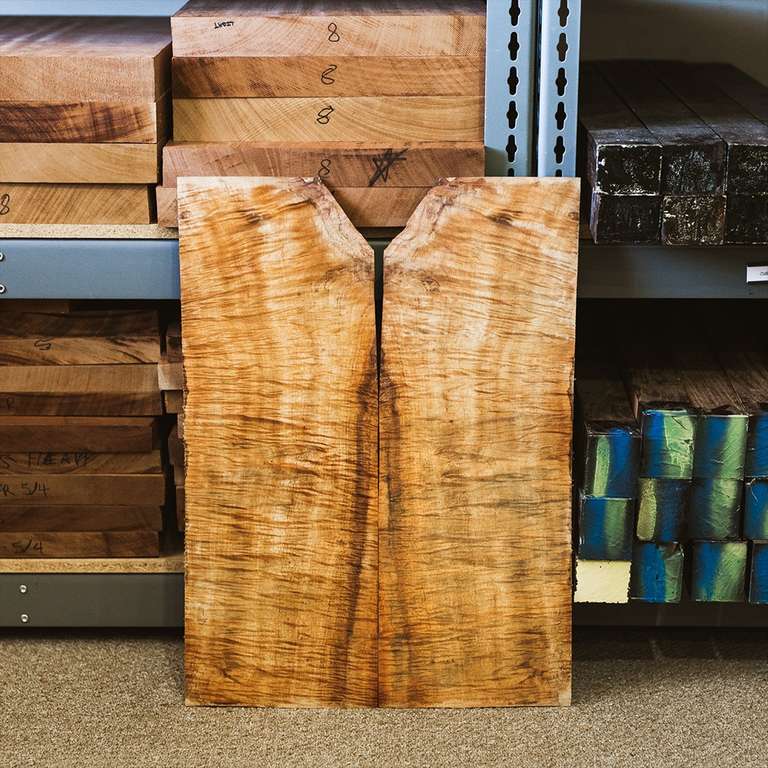 Koa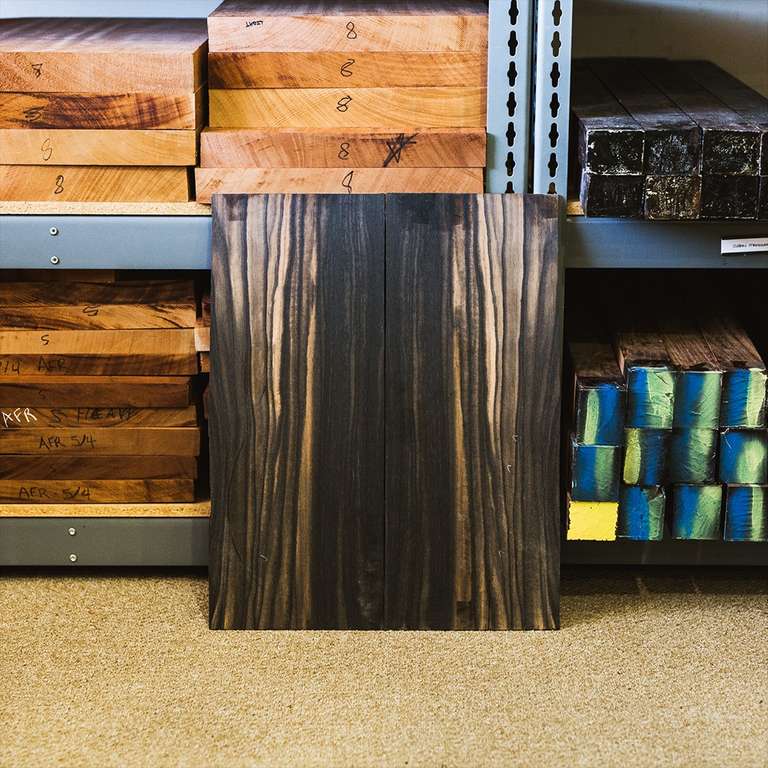 Macassar Ebony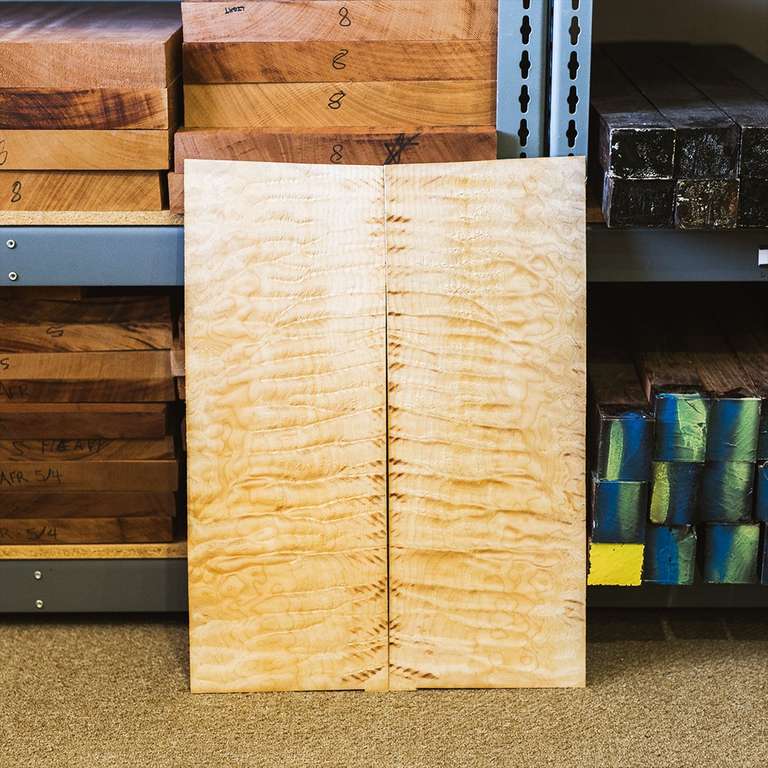 Quilted Maple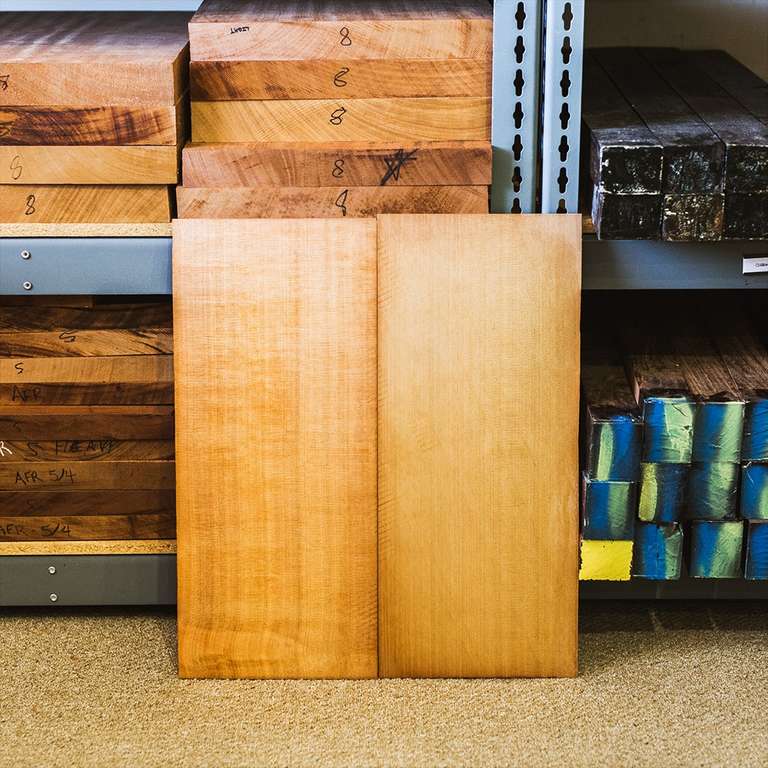 Red Cedar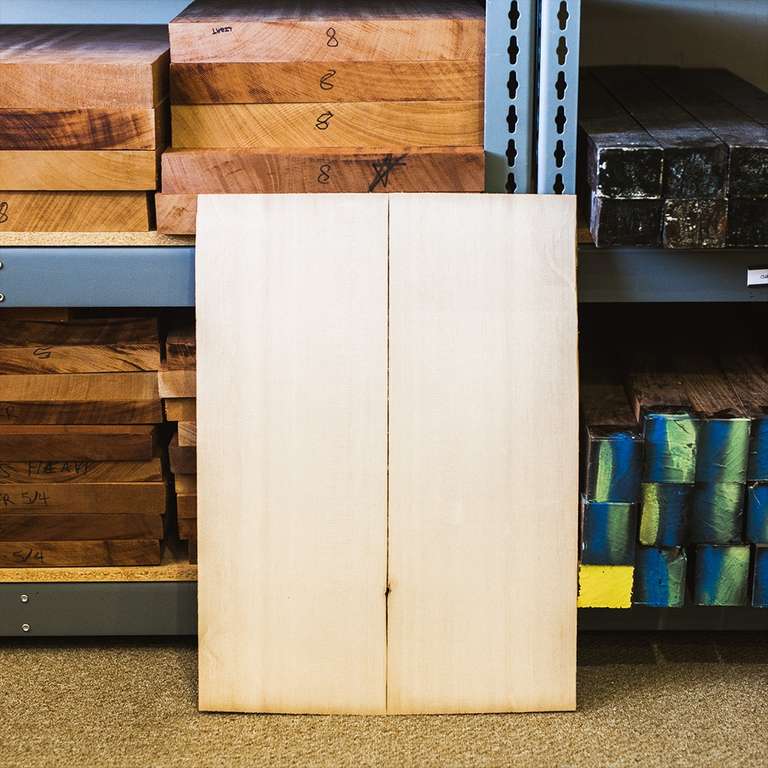 Sitka Spruce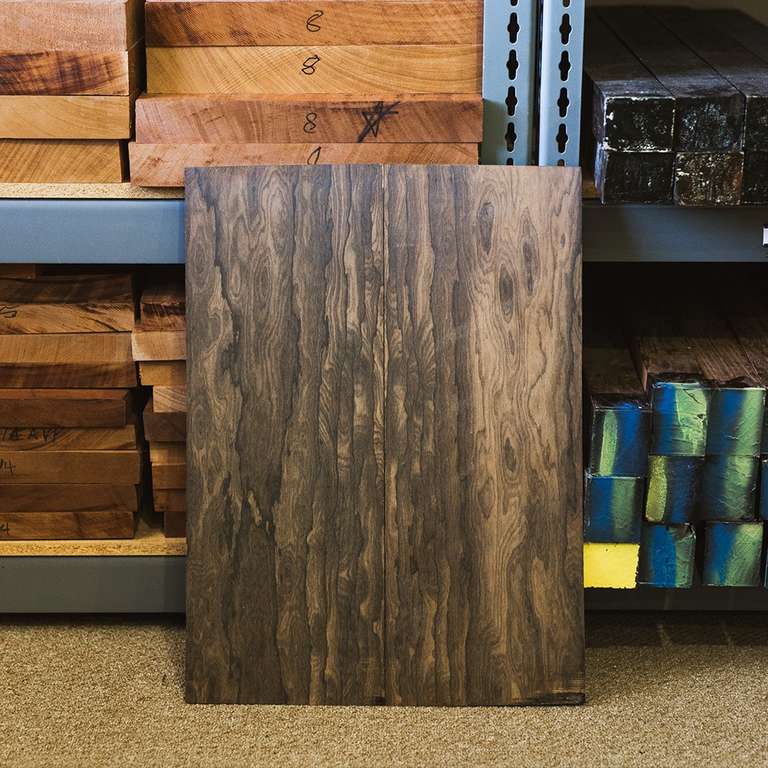 Ziricote
Finishes
PRS Private Stock Acoustics feature a 100% lacquer, nitro-cellulose finish. In its essence, nitro is considered an "organic" material. The composition of this finish allows it to bond to the surface and become a part of the material as opposed to being "on top" of it. As the guitar and finish age the tone will continue to blossom so the full potential of the instrument can be realized.
With a PRS Private Stock acoustic, it's your choice. Keep it traditional with a natural finish, or give your acoustic a more distinctive look by choosing a bursted top or stained maple back and sides.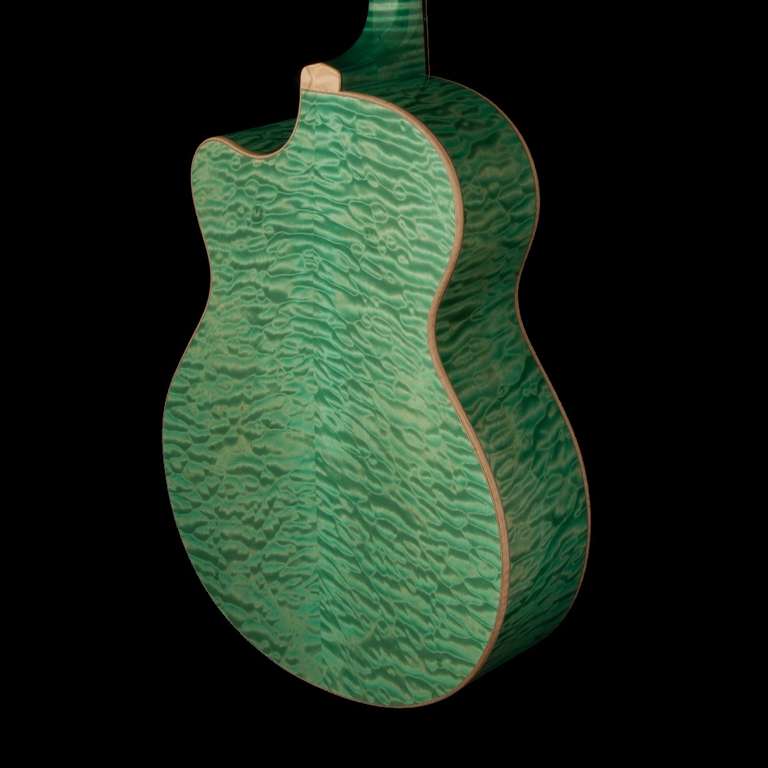 Bahamian Blue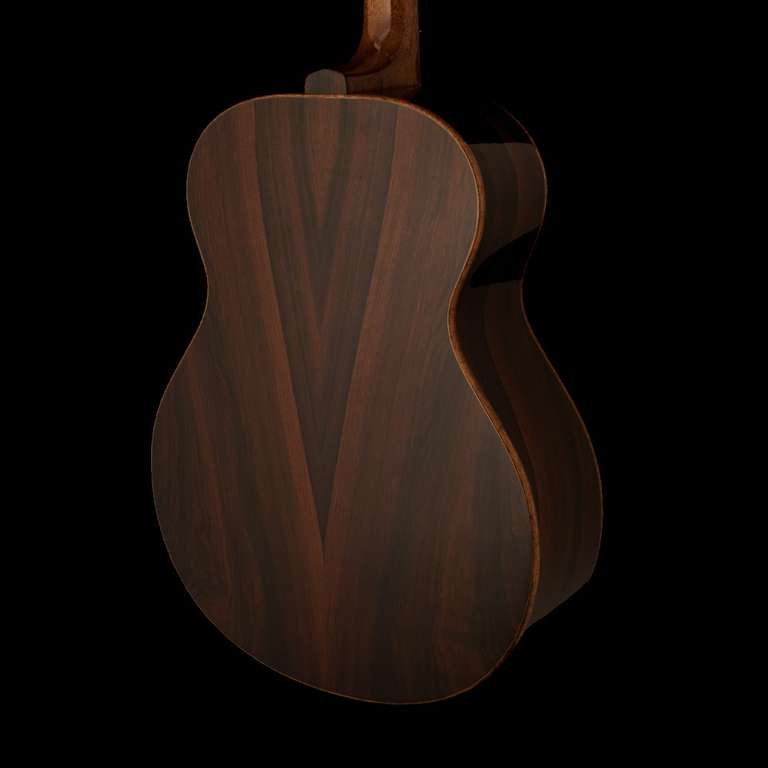 Natural Brazilian Rosewood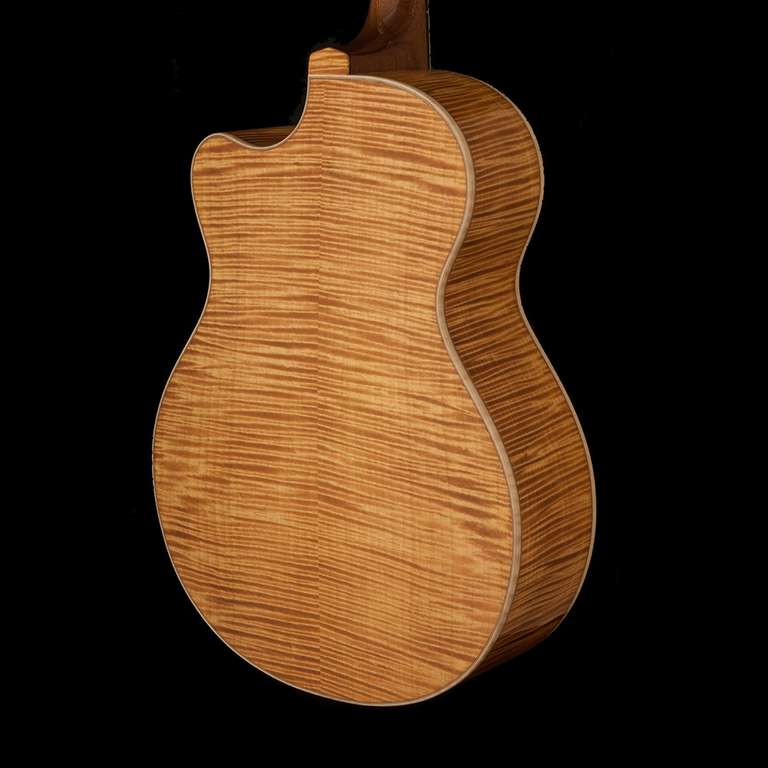 Natural Curly Maple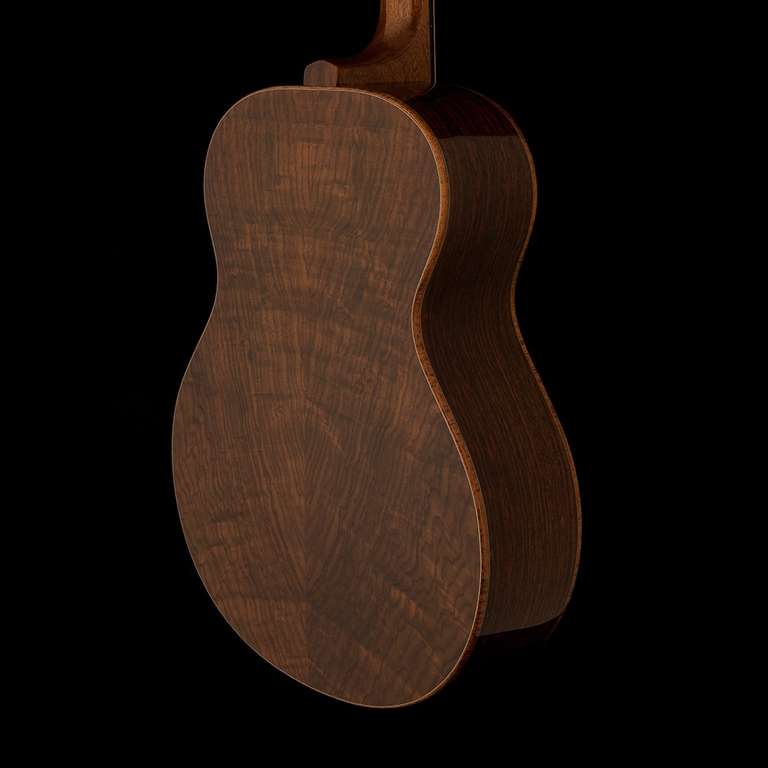 Natural East Indian Rosewood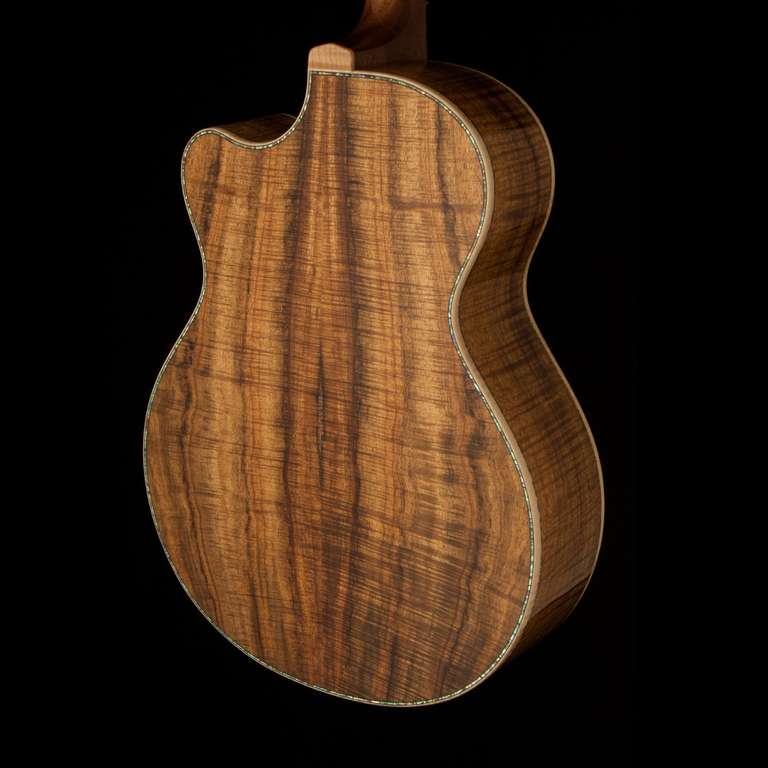 Natural Koa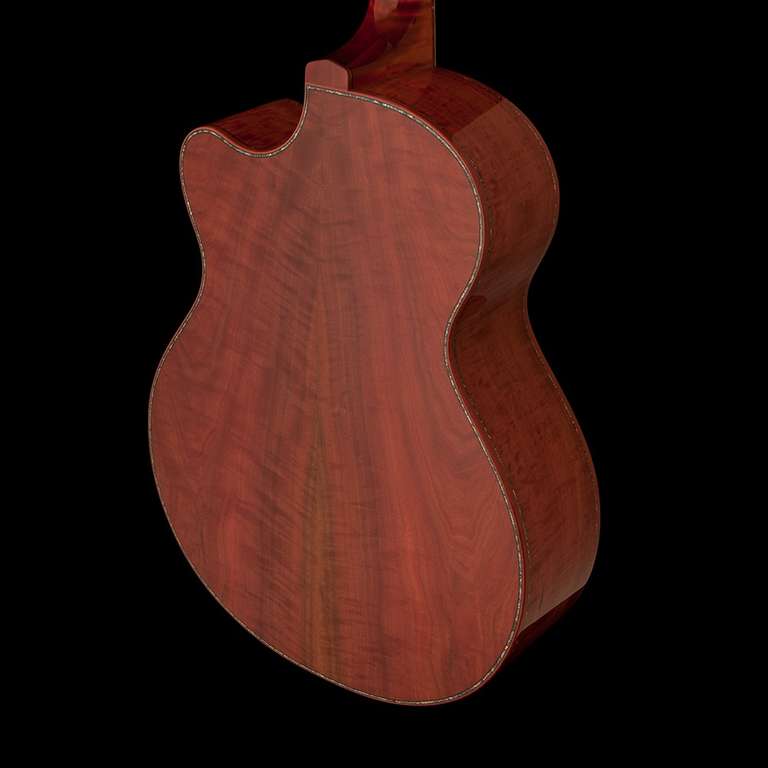 Natural Pink Ivory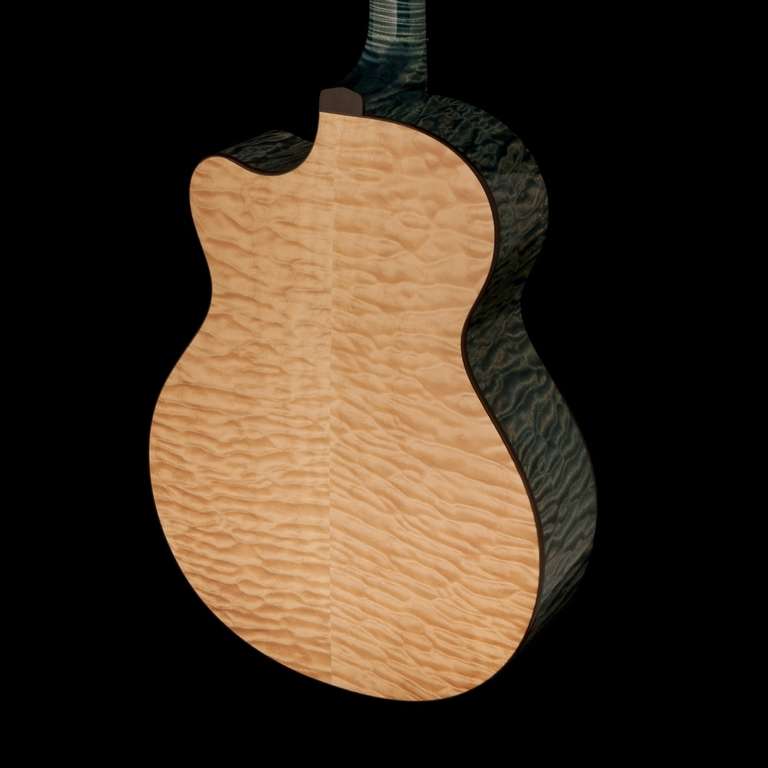 Natural Quilted Maple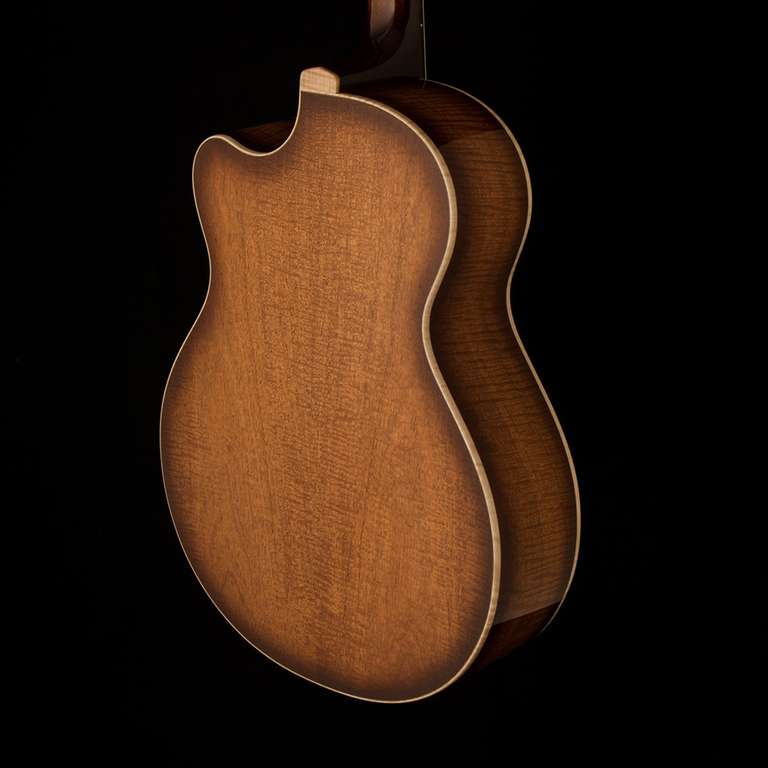 Natural with Smoke Burst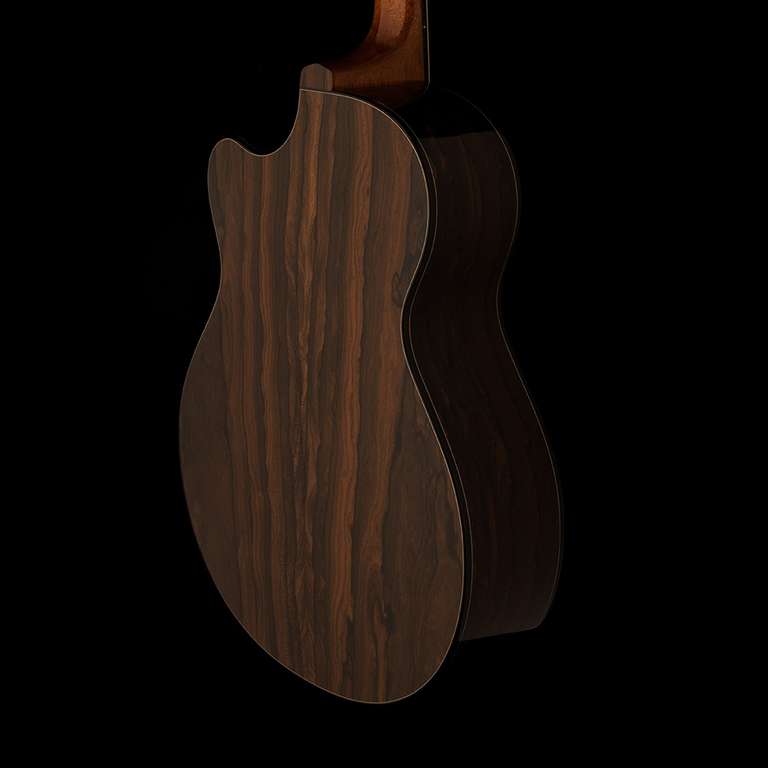 Natural Ziricote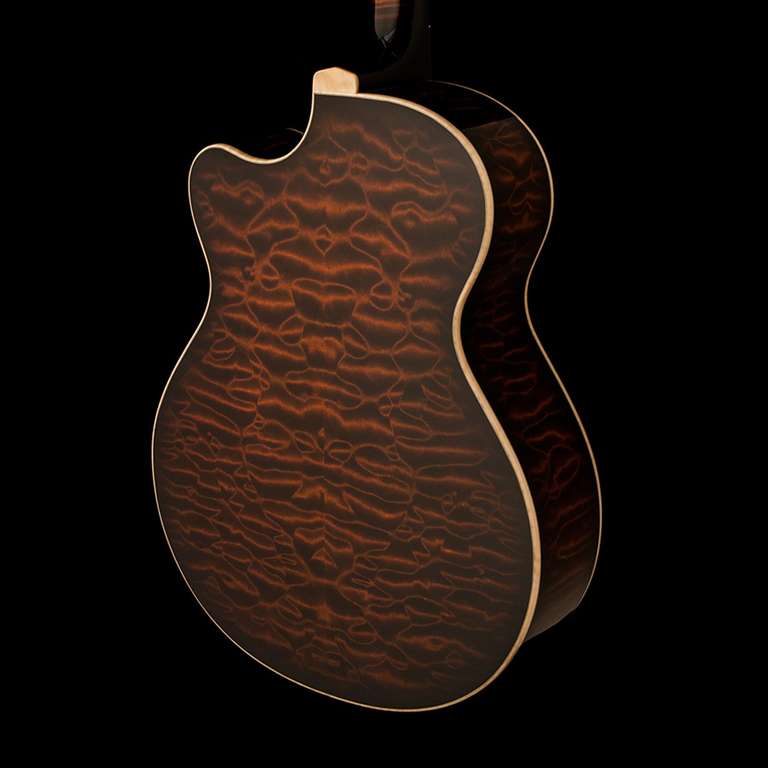 Tortuga Brown Smoke
Inlays
From the design itself to the materials used, inlays are a way to personalize your PRS acoustic.
There are several materials to choose from and designs ranging from intricate vines to the traditional PRS bird inlays and more. Look around and get inspired by the material choices below.
Abalone
Arizona Jade
Awabi
Azurite Web
Black Mother of Pearl
Black with Gold Web
Brown Mother of Pearl
Charloite Purple Swirl
Chryscolla
Cocobolo
Ebony
Gold Mother of Pearl
Green Banded Malachite
Green Heart
Green Ripple Abalone
Green Select Abalone
Koa
Mother Of Pearl Sparkle
Opal
Paua
Pink Heart
Pink Rhodonite
Quilted Maple
Red Dino
Red with Gold Web
Red/Orange Spiney
Red/White Spiney
Sea Blue Poly
Silver
Turquoise With Black Web
White Mother of Pearl
White with Black Web
Yellow Dino