Mary Cries
Optical Compressor
Control Your Signal
The PRS Mary Cries optical compressor pedal is intuitive and sounds incredible. Based on the storied LA-2A, Mary Cries will thicken your tone, help control signal peaks, lengthen sustain, and push your tone without losing definition or clarity. Depending on your settings, it can be used as a boost as well as a straightforward compressor.
PRS pedals were created to be high-end pieces of audio gear.
Designed by PRS Guitars in Stevensville, MD, USA. Made in the USA.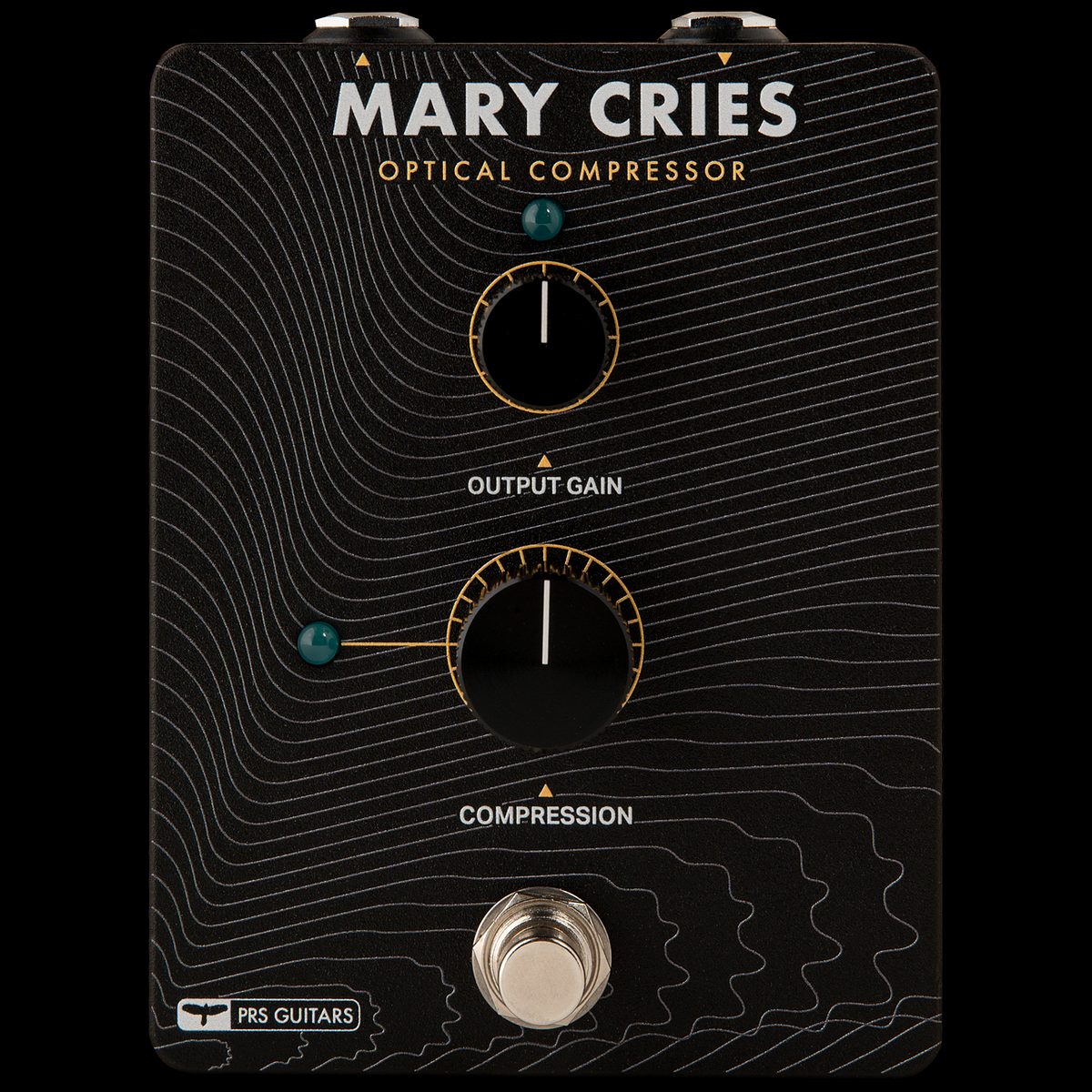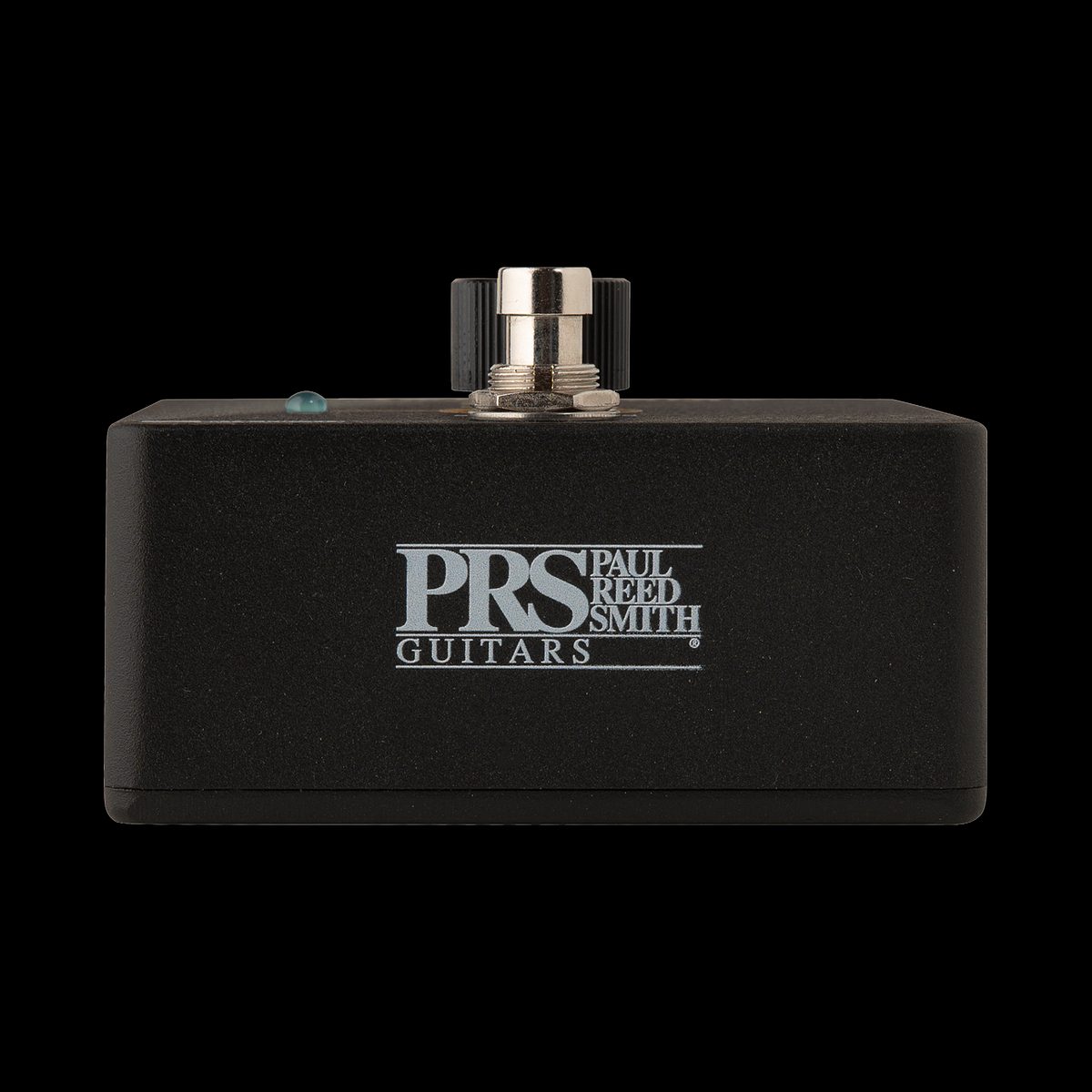 Audio Samples // Suggested Settings
Clean Single Coil Sustain
Gain Boost Slide Tone
Subtle Tone Thickening
Featured Specifications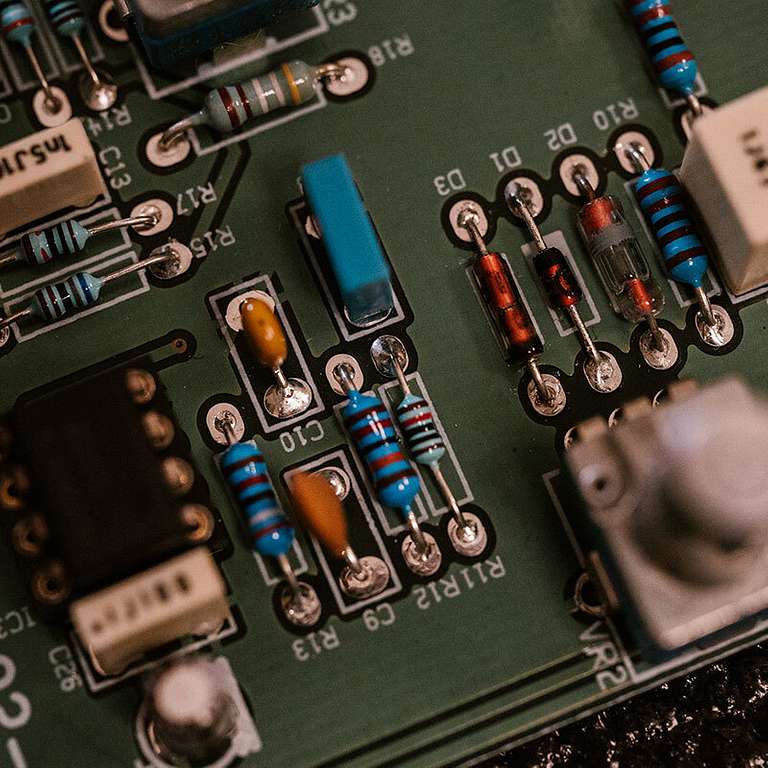 Through-Hole Mounted
---
We spent considerable time comparing available electronic components, and through-hole soldering enables us to utilize the best-sounding parts.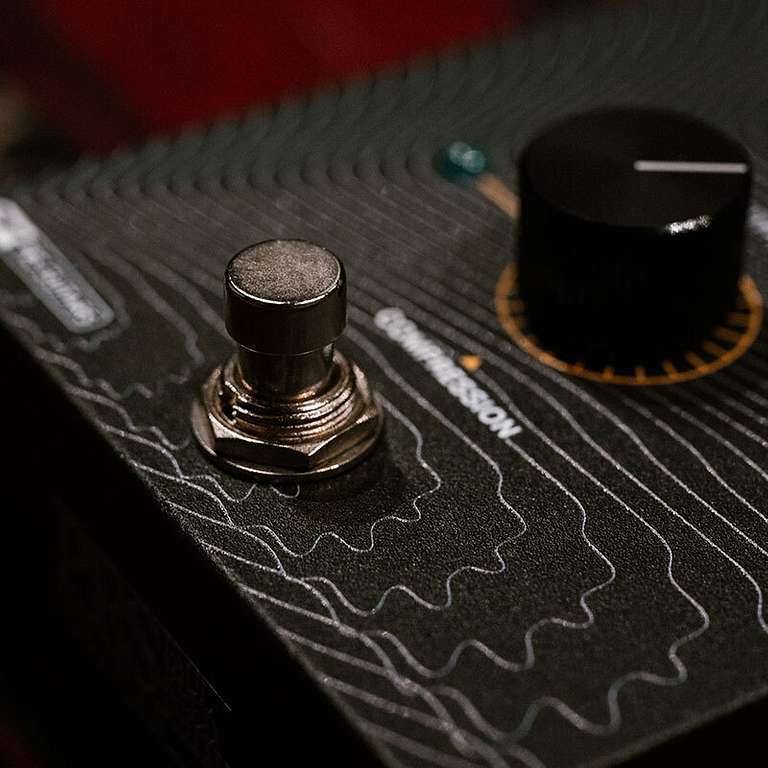 True Bypass
---
PRS pedals are true bypass, so you can stay connected to your amp. When they are off, they are out of your signal chain, and the tone of your instrument can be heard without coloration.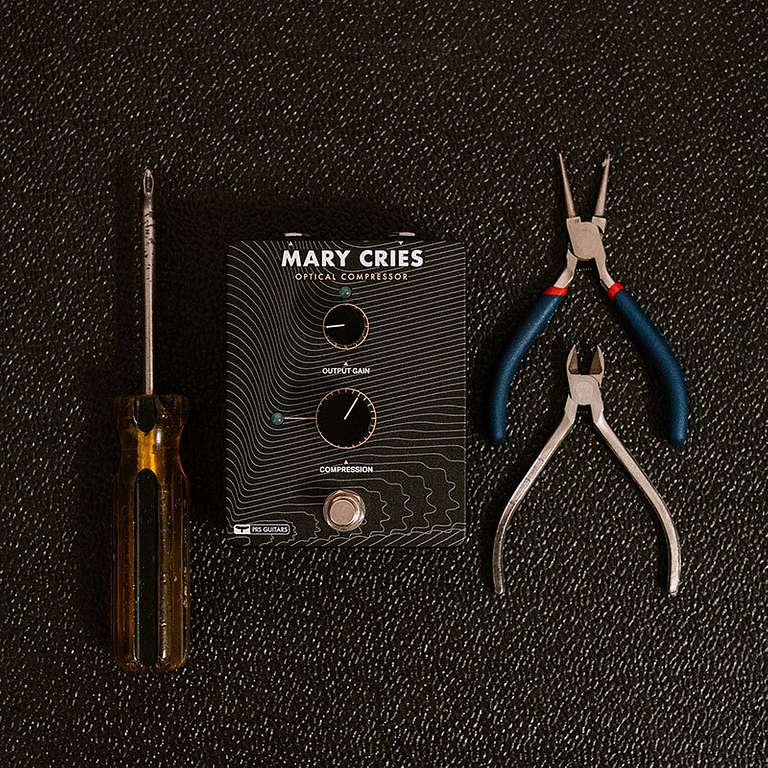 Made in the USA
---
PRS Pedals are designed by PRS Guitars in Stevensville, Maryland and proudly made in the USA.
Specifications
| | |
| --- | --- |
| Pedal Type | Optical Compressor |
| Analog/Digital | Analog |
| Inputs | (1) 1/4" Instrument |
| Outputs | (1) 1/4" Instrument |
| Bypass Switching | True Bypass |
| Amperage | 8 mA |
| Power Sources | 9V DC Power Supply, regulated and/or isolated (not included) |
| Batteries | (1) 9V (not included) |
| Length | 4.7" |
| Width | 3.7" |
| Height | 1.37" |
| Weight | 1.1 lbs |
Accolades
"I can be snobby when it comes to compressor pedals. Compressor pedals with only a few controls scare me as they can often squeeze too much too quickly. Mary Cries doesn't do that and reacts to my playing in a musical way. I actually liked using it as a clean boost with a touch of compression!"
- Corey Congilio
"A good compression pedal is one of the most crucial components to my pedal board but often overlooked because it's not nearly as sexy as a crazy delay or wild octave shifter. The new PRS Mary Cries does a phenomenal job of keeping all the notes and tones from all over my fretboard tight and balanced. For anyone who utilizes compression for fingerpicking or all-over-the-neck-two-hand-tapping, this thing is my new favorite. I really appreciate the blue compression light coming on to show me when and how hard it's working. That feedback is fantastic for knowing when the pedal is digging in. Entirely lovely and a wonderful new addition to my board."
- David Knudson
"Most compressors on the market either color your tone too much or squeeze the life out of it. The Mary Cries let's my tone do the talking while adding sustain to overdriven sounds or compressing my cleans to perfection!"
- Ben Eller
"I don't often use compression on my guitar in a live setting, but Mary Cries really made my guitar sing. I started playing brand new rhythmic ideas loved the way it gave my lead lines endless sustain."
- Eric Krasno
I love this pedal. Aside from the sonics and durability, the aesthetic is astounding as well. It provides an exceptionally organic and nutritious signal; most compressors bring too much to the table, tonally speaking.
Durability // the pedal has withstood several rough trailer rides inside a pedalboard case. All the jacks and the knobs can take wear and tear with great frequency. That's huge for me!
Sonics // Given a test through different cabs and speaker sizes, different sound engineers, the effect unit delivers each time. It truly feels to me to be authentic to the sound of an analog rack unit. It maintains true signal, organic reactions to different gain staging, on both low and high volumes.
- Daniel Donato
"Optical compressors are their own unique animal, and PRS has brought this to life in Mary Cries in a great way. Easy to dial in, not overbearing or heavy-handed, this is a compressor worth owning."
- Jeffrey Scott
Controls
CONTROL PANEL
1. Power in (9V DC)
2. 1/4-inch mono jack input
3. 1/4-inch mono jack output
CONTROL PANEL
4. Effect on/off (true bypass)
5. Compression
6. Output Gain
7. Compression Indicator