Horsemeat
Transparent Overdrive
Drive YOUR Tone
The PRS Horsemeat transparent overdrive pedal is designed to enhance your sound without coloring your tone. Horsemeat adds harmonic midrange richness and overdrives without cutting out your high notes – all while giving you more available headroom. It features a robust EQ section so you can dial in your tone and has a wide range of gain on tap. Depending on the setting, Horsemeat can be used as a clean boost, straight overdrive, or even enhance your amplifier's distortion by slightly pushing the front end of the amplifier's preamp section.
PRS pedals were created to be high-end pieces of audio gear.
Designed by PRS Guitars in Stevensville, MD, USA. Made in the USA.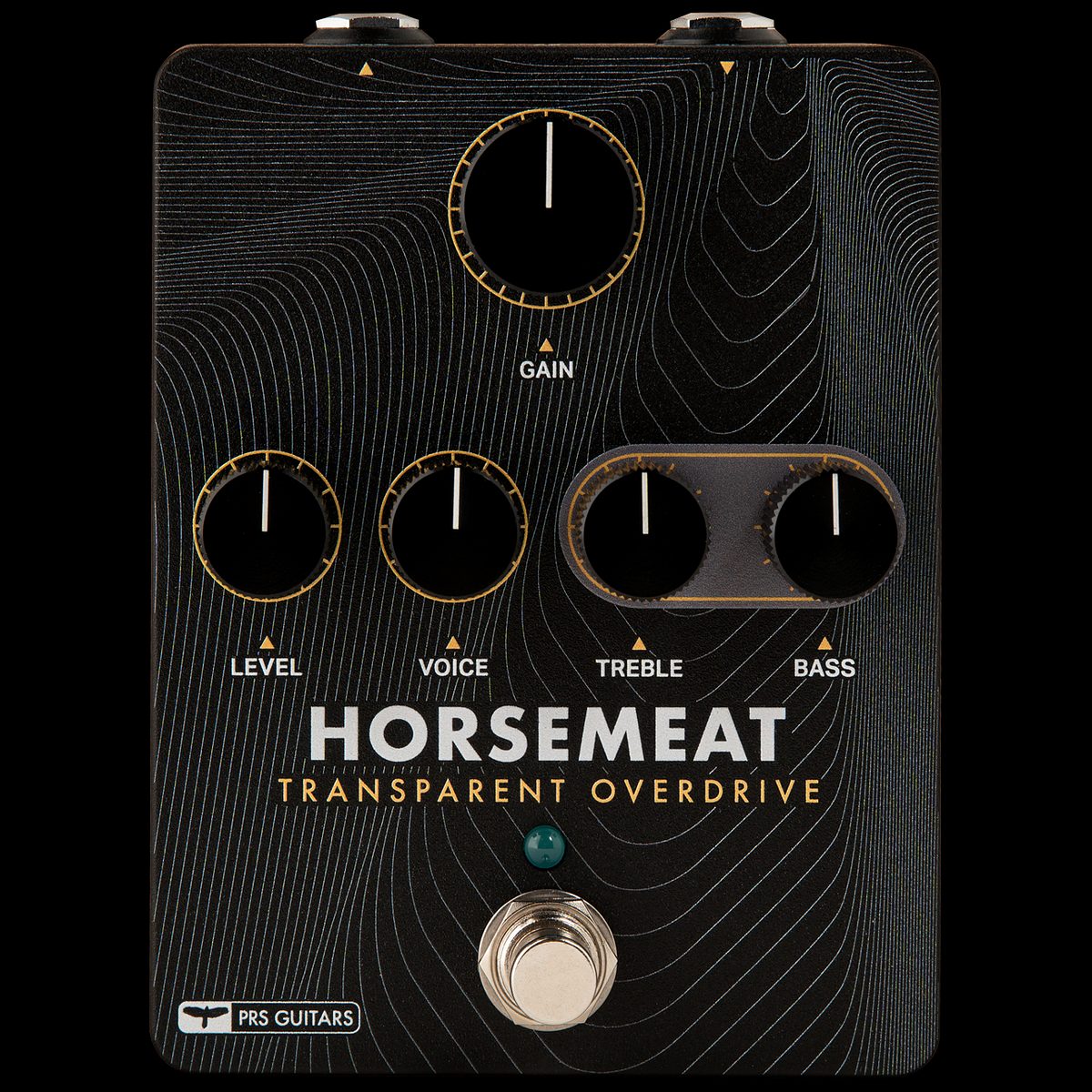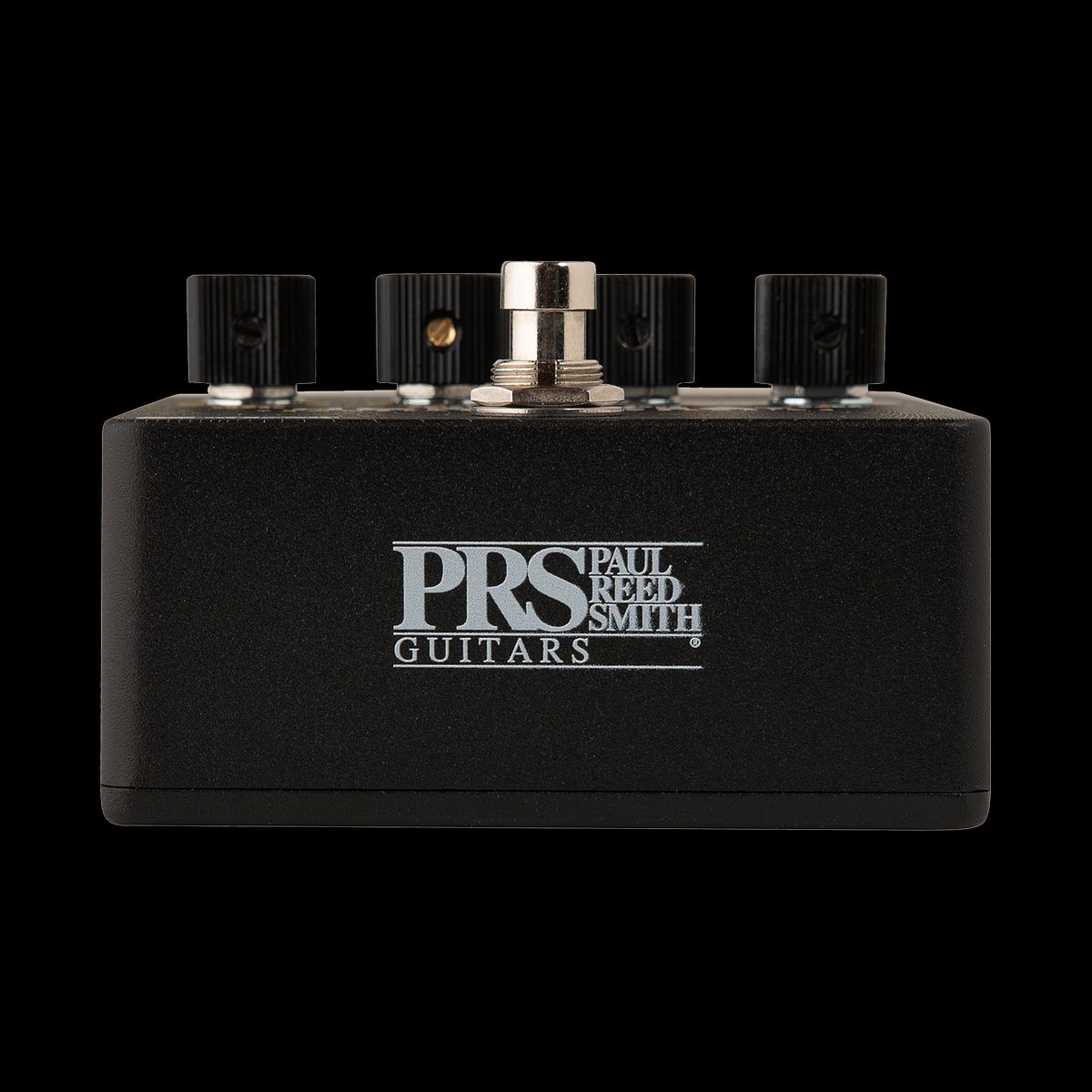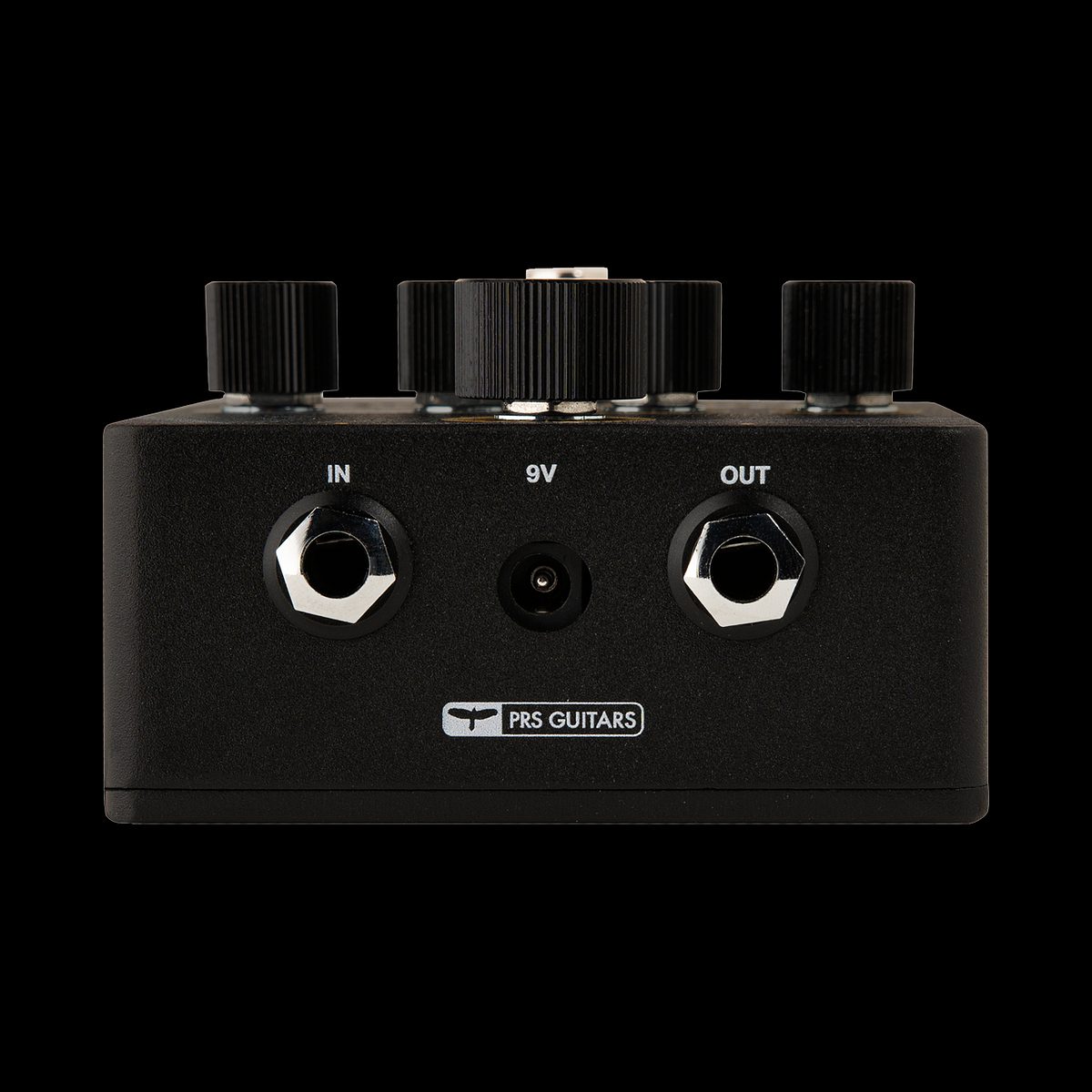 Audio Samples // Suggested Settings
Low Gain Single Coil
Paul's Favorite Setting
Gain Range Sweep
Featured Specifications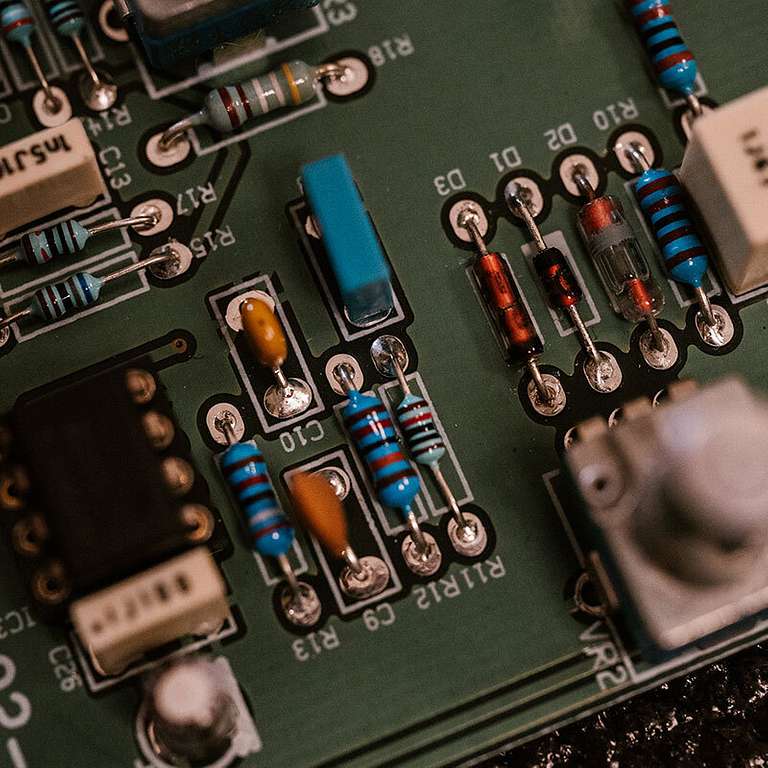 Through-Hole Mounted
---
We spent considerable time comparing available electronic components, and through-hole soldering enables us to utilize the best-sounding parts.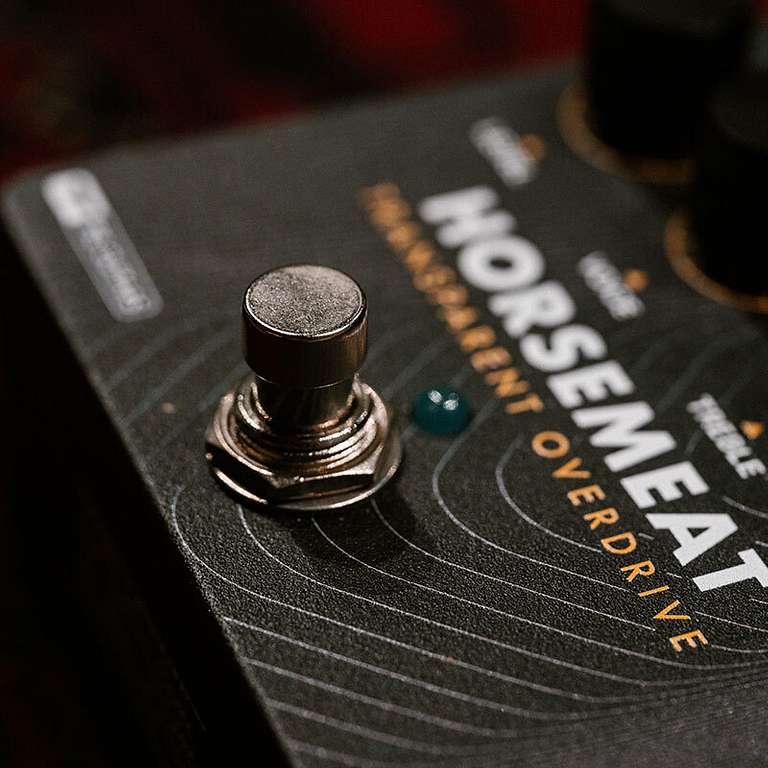 True Bypass
---
PRS pedals are true bypass, so you can stay connected to your amp. When they are off, they are out of your signal chain, and the tone of your instrument can be heard without coloration.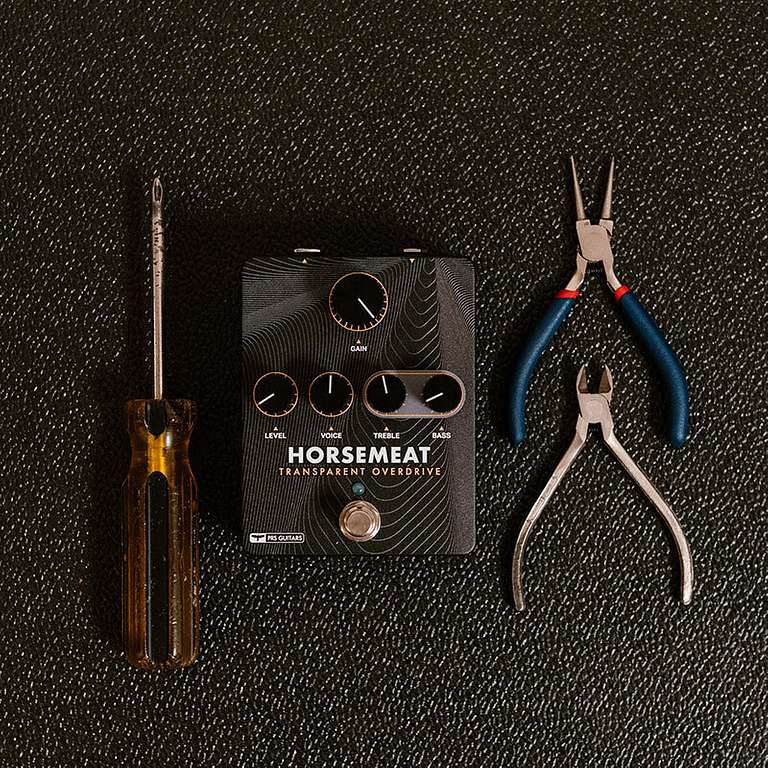 Made in the USA
---
PRS Pedals are designed by PRS Guitars in Stevensville, Maryland and proudly made in the USA.
Specifications
| | |
| --- | --- |
| Pedal Type | Transparent Overdrive |
| Analog/Digital | Analog |
| Inputs | (1) 1/4" Instrument |
| Outputs | (1) 1/4" Instrument |
| Bypass Switching | True Bypass |
| Amperage | 16 mA |
| Power Sources | 9V DC Power Supply, regulated and/or isolated (not included) |
| Batteries | (1) 9V (not included) |
| Length | 4.7" |
| Width | 3.7" |
| Height | 4.7" |
| Weight | 1.1 lbs |
Accolades
"Having an idea of what the Horsemeat pedal is inspired by would normally make me not pay too much attention. However, the flexibility and controls in Horsemeat makes this style of overdrive WAY more usable for a player like me. The extra gain and tone controls allow me to add what I like or take away what I don't in my tone."
- Corey Congilio
"There's nothing better than plugging into a tube amp and driving that input hard—the Horsemeat does an incredible job of providing a huge array of tones that 'Meat' all my needs. From a nice clean boost to add a little bit of juice to a limp tone or breakthrough lead sounds this thing delivers. A+, Paul & Co."
- David Knudson
"I've tried just about everyone's take on the mythical gold pedal that costs more than my first car did, but the Horsemeat is the first to really live up to the hype. Silky smooth overdrive with a very tweakable EQ section. It's magical!"
- Ben Eller
"Horsemeat is a game changer. It adds exactly the right textures I want from an overdrive pedal without taking away the tone and clarity I want to get out of my instrument and my fingers."
- Eric Krasno
"The Horsemeat transparent overdrive sets itself apart in its ability to dial your tone in with precise detail. Your unique sound, preserved and amplified!"
- Jeffrey Scott
"PRS pedals retain the class that we are all used to with PRS guitars and amps; the pedals are very dynamic and transparent, they sound amazing, i fell in love with them straight away!"
- Simon McBride
Controls
CONTROL PANEL
1. Power in (9V DC)
2. 1/4-inch mono jack input
3. 1/4-inch mono jack output
CONTROL PANEL
4. Effect on/off (true bypass)
5. Gain
6. Level
7. Voice
8. Treble
9. Bass