Tony McManus Private Stock Acoustic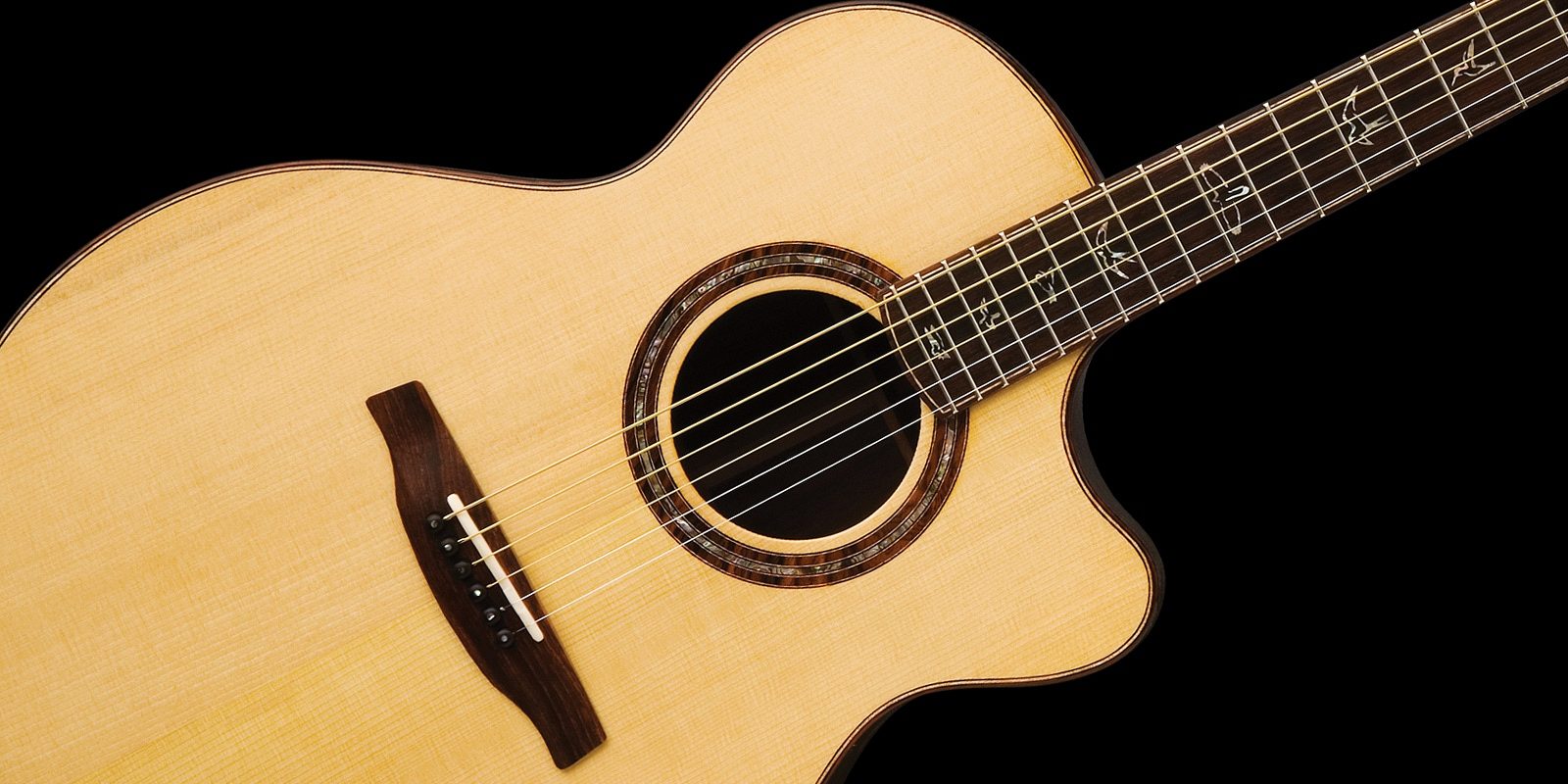 "It's an ironic thing to say about such a beautiful instrument but it becomes invisible- leaving the player to concentrate solely on the music- which is what it should be all about. The Tony McManus signature model is based on the Angelus model but with the PRS wide fingerboard and the Private Stock wood choices are pretty spectacular. The guitar is capable of going anywhere I'm capable of going musically. It works beautifully as a solo fingerstyle guitar but if I need to flatpick, it'll go there too. It'll accompany songs, tunes...whatever I need...tuned high and tuned low, gently caressed or driven hard." – Tony McManus
Born in the PRS Maryland shop, PRS Acoustics are heirloom-quality instruments with remarkable tone and exquisite playability. A small team of experienced luthiers handcraft all Maryland-made PRS acoustics with passion and attention to detail. The Tony McManus acoustic comes standard with our customized pickup system. The PRS Acoustic pickup system is a proprietary, full band width Piezo pick up that is combined with a proprietary 18 volt custom-voiced preamp.
Specifications
Body
Top Wood
Select European Spruce
Middle Wood
Private Stock Grade Cocobolo
Back Wood
Private Stock Grade Cocobolo
Body Shape
15 1/2" Cutaway
Body Depth at Neck Block
3 5/8"
Body Depth at Tail Block
4 1/2"
Bracing
PRS Hybrid "X"/Classical Bracing
Body Binding
Curly Maple
Rosette
Curly Maple and Paua Heart
Neck
Number of Frets
21
Scale Length
25 1/4"
Neck Wood
Peruvian Mahogany
Neck Shape
Wide
String Spacing
2 3/16"
Fretboard Wood
Ebony
Fretboard Inlay
Paua Heart "J" Birds
Strength/Truss Rod
High-Modulus Carbon Fiber
Nut
Bone
Hardware
Bridge Wood
Ebony
Tuners
PRS Tuners
Acoustic Saddle
Bone
Electronics
Pickup
Proprietary, Full Bandwidth Piezo Pickup with a Proprietary 18-Volt Custom-Voiced Preamp
Options
Option
Optional Brazilian Back and Sides
Download Our PRS Acoustic Gear Guide
PRS Guitars offers many acoustic instruments, including three body shapes and several tone wood options. To find the guitar that's right for you, download our PRS Acoustic Gear Guide here.
Accolades
"It's an ironic thing to say about such a beautiful instrument but it becomes invisible- leaving the player to concentrate solely on the music- which is what it should be all about. The Tony McManus signature model is based on the Angelus model but with the PRS wide fingerboard and the Private Stock wood choices are pretty spectacular. The guitar is capable of going anywhere I'm capable of going musically. It works beautifully as a solo fingerstyle guitar but if I need to flatpick, it'll go there too. It'll accompany songs, tunes...whatever I need...tuned high and tuned low, gently caressed or driven hard."
- Tony McManus