Opeth's 'Blackwater Park' Turns Twenty, Q&A With Mikael Akerfeldt
Posted Jul 19, 2021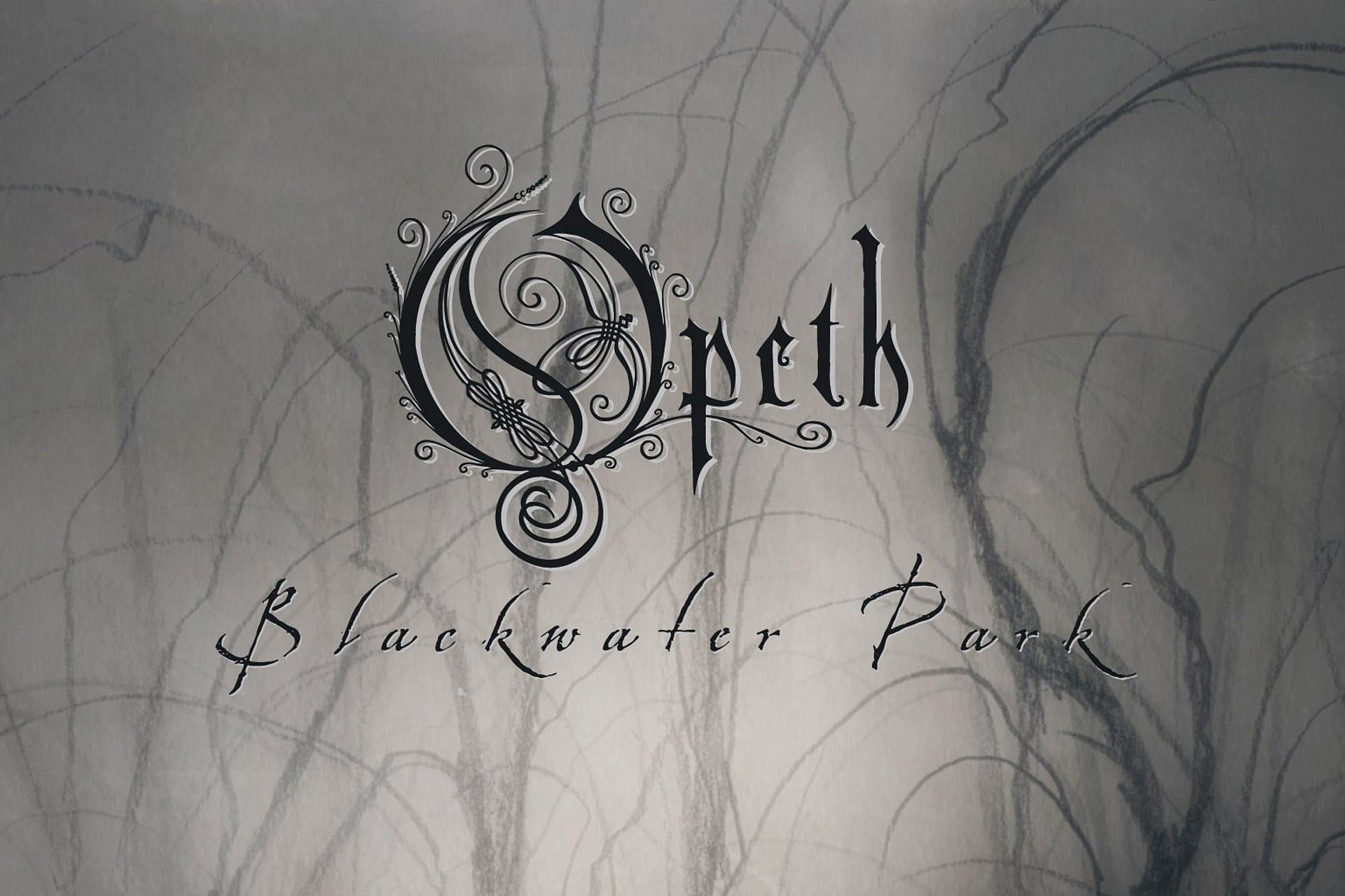 Opeth is celebrating the twentieth anniversary of their 2001 masterpiece Blackwater Park in style with a re-release of the album that forever changed progressive metal. Still ahead of its time two decades following its initial release, Blackwater Park remains an all-time favorite amongst casual and hardcore Opeth fans alike. Clocking in at just under an hour and seven minutes, Blackwater Park is a dense listening experience, packed with memorable riffs, haunting melodies, and intriguing harmonic textures. Blackwater Park's eight tracks shift deftly between sparce, introspective moments and passages of outright primal heaviness.
Blackwater Park was the first Opeth album to be produced by Porcupine Tree's Steven Wilson, whose influence is evidenced in the record's remarkably clean and focused sound. The Blackwater Park 20th Anniversary reissue is now available as a deluxe CD or LP, with limited color variants of the vinyl pressing available in certain regions. The packaging for both formats will include updated artwork, new liner notes and exclusive content provided by Opeth fans.
Below, check out our brief interview with Mikael Akerfeldt and grab a copy of the Blackwater Park 20th
Anniversary reissue at the bottom of this story.
5 MINUTES WITH MIKAEL AKERFELDT
PRS: Looking back at the process, what are your fondest memories from the writing and recording of Blackwater Park?
Mikael: Overall it was one of the happiest times for the MKII line up I'd say. We had done "Still life" together a few years earlier, which was also a good time. Recording "Blackwater park" at Fredman studios in Gothenbourg was fun. We spent perhaps 6 weeks, or more doing it. I can't remember, but it seemed like an eternity, even if we were really getting on then. I can't really remember writing it. It's strange in a way, but then again it's been 20 odd years. I remember recording a few demos over at a friends house so I had a little bit of an idea on how the songs would be. We didn't rehearse much, but I think we managed to squeeze in a few band practices. I know we did, because myself and Peter got robbed on the subway the day before we went down to Gothenbourg. We had our guitars with us but wouldn't let go of them despite being threatened at knifepoint. And we didn't have any money either, so the dude got nothing from us. Not exactly a fond memory, but a memory nonetheless.
PRS: What are your favorite tracks from Blackwater Park to perform live and has that changed over course of the last twenty years?
Mikael: Some songs like "Drapery", "Leper" and the title track always goes down well and still feels somewhat relevant to play. It's a different band now really. Back then I was more focused on what "I" was doing rather than what "we" were doing. The newer songs are better from a band point of view. I can sit back and hear "us". It's harder with them older songs as there's so much going on. I think my favorite song to play off of that album is probably "Harvest". I can relate to that song the most. It's still as fresh to me as it was on the day it was recorded really.
PRS: Blackwater Park marked the beginning of an enduring collaboration with Steven Wilson, what would you say were his biggest contributions to the ultimate sound of the record?
Mikael: Steven came in as a "spice it up" type of guy. He didn't produce the whole thing, but his help on the vocals and the sound production was immense. He has a great ear to hear nuances in the music that he'd either suggest we'd enhance or hold back and control. I was more of a "More is more" guy then. I still am to an extent, but Steve helped me to understand dynamics better. In a more subtle way than just the dynamics between heavy vs soft. I learned a lot from working with him, without a doubt. In the end, the record was mixed by Fredrik Nordström but I recall that Steve saved the stuff that he'd produced already mixed, so we could pop that into the final mix. He didn't really do much on the meat and potato parts. He was digging more into the softer parts really, as well as the parts with the clean voice.
PRS: Blackwater Park maintains a distinct atmospheric identity from start to finish, was this crafted with intent or simply a function of the songs being written in close proximity?
Mikael: Hard to say. I think I always wanted the title track to be put last on the record but that's a well proven idea. I do like records to have that ebb and flow. You'd need a breather here and there to understand the heavier parts and vice versa. It's still very important to me. I don't know if music becomes validated unless there is atmosphere. Who wants to listen to an album without it? I think all of our records have an atmosphere that is distinctly "Opeth", it's just that over the span of 30 years, we've opened up to different forms. For better or worse I guess, depending on your taste. "Blackwater park" was done in a time when the metal scene didn't really have much like that on offer. It was us really. It's a bit of a emotional rollercoaster going through that whole album. I suppose there was a thirst for change in the scene, and we provided that change. Lucky us!
PRS: Are there any "Easter eggs" or other hidden messages in Blackwater Park or its artwork yet to be discovered or revealed?
Mikael: Not really, no. We tried that on subsequent albums like "Deliverance", "Watershed" and "Heritage". Most of them have been picked up, but some remains hidden. Fact is, I'd deny it if anyone would crack some of the more sensitive puzzles. The most "famous" thing we've done is the face on the back of the sleeve to "Watershed". A rather unfortunate looking fellow. We call him "Jorge" and he's made up from some of the facial features of all the members at the time. A lot of people scratched their heads at that one. That record overall is littered with subliminal messages and riddles. I've forgotten most of them really.

--