Meet Carlos Santana's Newest Limited Edition Signature Model, 'Abraxas'
Posted Oct 14, 2021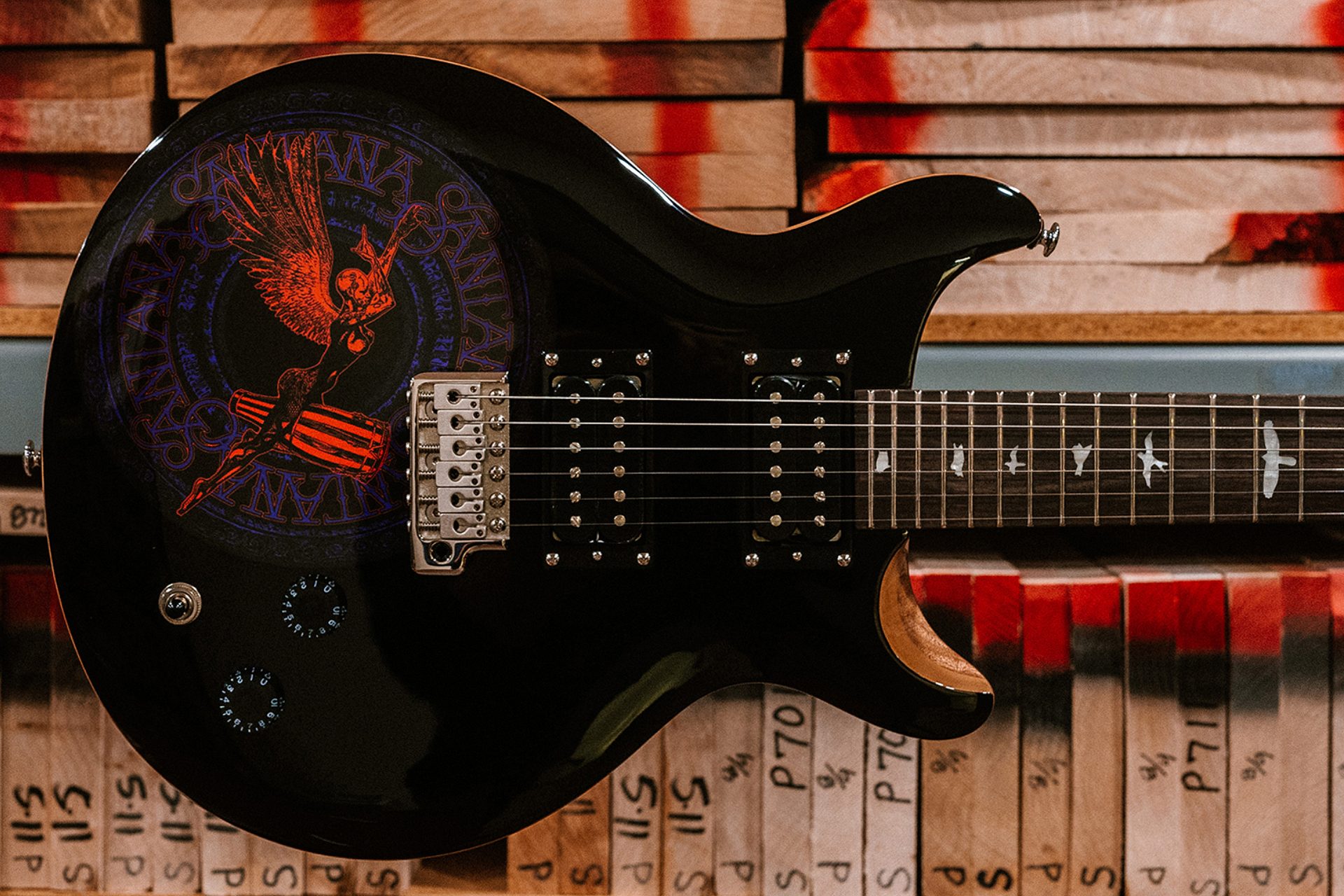 THE SE SANTANA ABRAXAS - LIMITED EDITION
Paul Reed Smith and Carlos Santana have a rich history. Their longstanding creative relationship has done much to shape the destiny of PRS Guitars, including influencing the development of the PRS SE Series more than twenty years ago.
Our newest collaboration with Carlos not only pays homage to that relationship, but also celebrates a milestone in Carlos' musical career - his legendary Abraxas album.
Abraxas took the world by storm in the Fall of 1970 and became the first album by the band to reach #1 in the United States. The album unveiled titles that now need no introduction, but were fresh and captivating in the 70's: Santana's rendition of Black Magic Woman, Oye Como Va, Samba Pa Ti, and many others.
Now 50 years after Abraxas' 1970 release, our new SE Santana Abraxas Model pays homage to this album and the album's iconic artwork - originally painted by a 28 year old artist named Mati Klarwein in 1961.
The PRS SE Santana Abraxas 50th Anniversary Limited Edition will be limited to 1000 pieces.

--