Carlos Santana To Receive 2021 Hispanic Heritage Legend Award
Posted Oct 08, 2021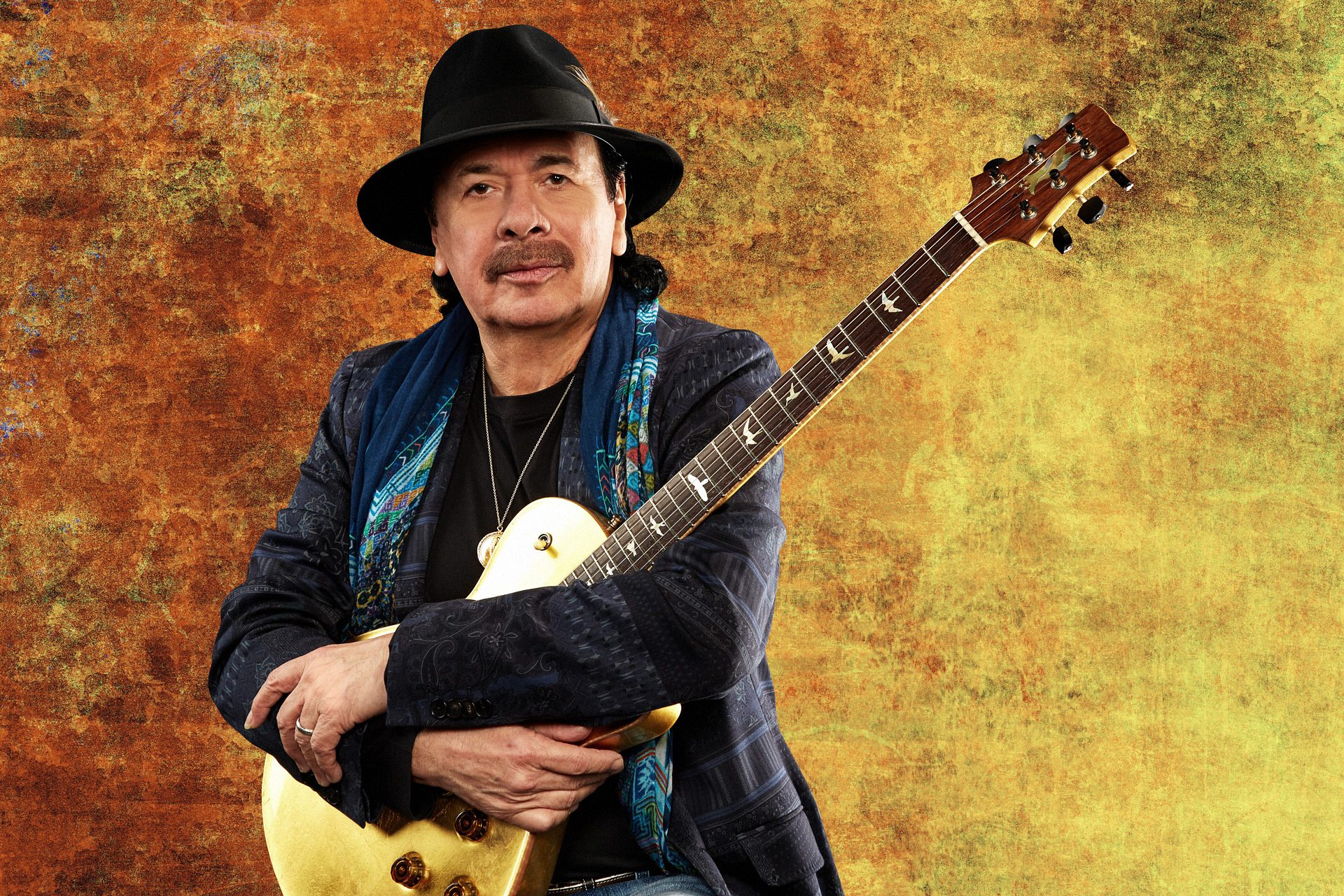 ^ Photo: Maryanne Bilham
In recognition of National Hispanic Heritage month and his achievements therein, we congratulate Carlos Santana on the 2021 Legend Award he is set to receive at PBS's 34th annual Hispanic Heritage Awards on October 8th. The award recognizes Carlos's lifetime of commitment to Latin culture and his fifty-plus years of contribution to the global arts community.
"Carlos Santana is a remarkable musician who has transmitted this rare skill worldwide thru his artistry and signature grooves and songs. This combination makes him a true musical legend. On behalf of everyone at PRS Guitars, we'd like to congratulate Carlos on this extraordinary honor." - Paul Reed Smith
"In celebration of Hispanic Heritage Month, we'd like to recognize the contributions and influences of our Hispanic and Latin American artists within the music industry." - Bev Fowler, PRS Director of Artist Relations

Tune in to PBS Friday night to join the celebration, which is set to feature artist tributes and performances from all across the United States and Latin America.
"With gratitude, I am deeply honored to be receiving the 2021 Hispanic Heritage Legend Award. I am grateful to the Latin Community and to everyone who feels oneness with our mission to bring equality, fairness, justice, unity, and harmony. We wake up every day to touch people's hearts with our music, spirits-vision, and to make a difference in the world, for the highest good for life, people, and the planet. It is a blessing to be a blessing. We thank the Hispanic Heritage Foundation and PBS for this glorious honor." - Carlos Santana
--