Celebrating African American Music Appreciation Month 2021
Posted Jun 09, 2021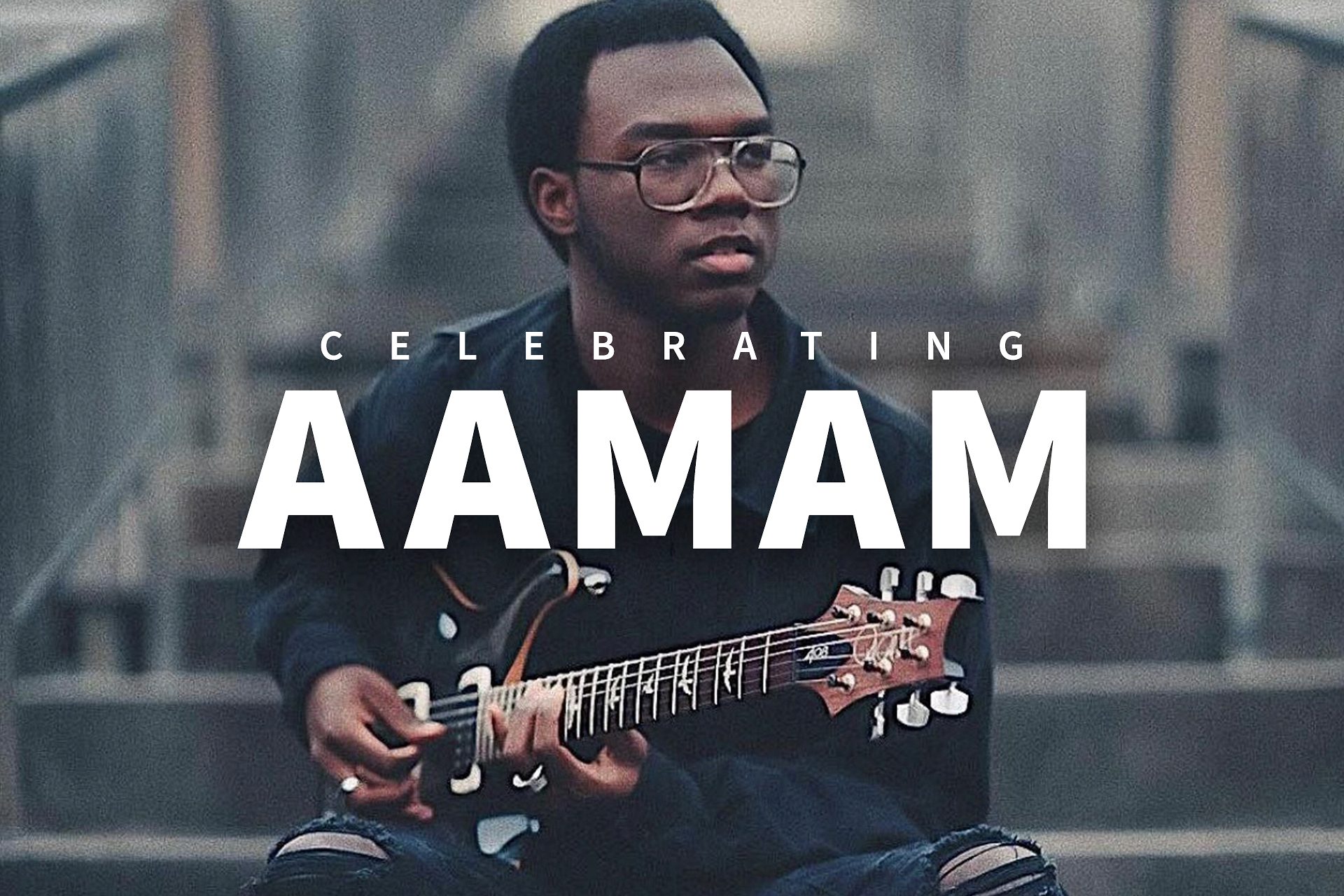 Trying to describe the impact African-American music has had is an almost impossible task. Whether the subject be blues, jazz, rock-and-roll, folk, gospel, ska, R&B, soul, pop, Hip-Hop, rap, etc., there is no way to talk about American music without talking about black music and musicians. To shine a spotlight on this rich history and enduring legacy, June was named National Black Music Month in 1979 (renamed African American Music Appreciation Month by President Barack Obama in 2009).
To honor our BIPOC artists and the influential musicians who came before them, we asked 10 PRS artists to name an influential black musician and song that inspired them to pick up their instrument. Those songs, along with a song from each PRS artist/curator, are below.
--

KEVIN WILSON
Artist of Choice: Howard Carroll of the Dixie Hummingbirds
When I heard Howard Carroll play with absolutely no accompaniment and his sound filled the entire theater, I knew then that I had to play guitar. His chord vocabulary was one of a pianist, with perfect placement.
His influential song:
"Christian's Automobile" // Howard Carroll of the Dixie Hummingbirds

KAT DYSON
Artist of Choice: Odetta
My mom introduced her album to me as a child who begged for a guitar when she really wanted me to play piano like most southern girls do. She wanted me to see myself in the instrument. Rock and roll wasn't her thing. I had the opportunity to meet Odetta in the 90's while living in New York. I was able to closely observe her unique picking style. Her performances were second to none. She was the first woman I heard and saw who looked like me playing guitar.
Her influential songs:
"If I had a Hammer" // Odetta
"The Pretty Little Horses" // Odetta
Her song:
"U Know What I Like" // Kat Dyson
GUITAR GABBY
Artist of Choice: Ella Fitzgerald
Ella Fitzgerald has always been one of my favorite vocalist. I grew up with my parents listening to a lot of Louis Armstrong, Marvin Gaye, and Ella Fitzgerald so it was no surprise to me that she became an inspiration for me as I began to find my voice. One of my favorite things about Ella is that she withstood the hate, racism, and misogyny that was and still is prevalent in the industry, and she made something out of it that would inspire young women like me for years to come.
Her influential song:
"I Get a Kick Out of You" // Ella Fitzgerald
Her song:
"COVID-19 Interlude to 2020" // Guitar Gabby & The TxLips Band
ERIC GALES
Artist of Choice: Freddie King
Freddie King played and sang with so much passion and has inspired me to do the same every time I pick up the guitar.
His influential song:
"Boogie Man" // Freddie King
His song:

"Boogie Man" // Eric Gales (remake)
CHRIS PAYTON
Artist of Choice: Spanky Alford & Harvey Watkins, Jr.
Growing up in the quartet gospel music scene, Spanky Alford is revered as a Godfather to the genre. He was one of the pioneers to the modern style of gospel guitar playing. I'd heard Spanky on records like Willie Neal Johnson and the Gospel Keynotes, and D'Angelo early on, but I didn't know it was him. But when I heard Harvey Watkins Jr solo album "It's In My Heart" at 10 years old, my entire approach to guitar changed. That album is a clinic from start to finish. And an honorable mention to Jubu Smith. I attribute a lot of my playing style to these two giants.
His influential songs:
"Show Me The Way" // Spanky Alford of The Gospel Keynotes
"America The Beautiful" // Harvey Watkins, Jr.

"What Would You Do" // The Soul Seekers
LIONEL LOUEKE
Artist of Choice: Ali Faka Touré
Being form Benin, Africa, Ali Faka Touré had a huge influence on me. If you ever doubt that the blues comes from the motherland, then listen to this album and go back and listen to John Lee Hooker. They were from two different continents but their music in my opinion is so close.

His influential song:
"Debe" // Ali Faka Toure
His song:
"Freedom Dance" // Lionel Loueke

TYRONE CARREKER
Artist of Choice: B.B. King
I was attracted to this song and this style of playing because he did SO MUCH with minimal notes. He wasn't a shredder but he was able to pull on the heart strings with his playing. I wanted to be able to do that.
His influential song:
"Three O'Clock Blues" // B.B. King (with Eric Clapton)
His song:
"Spells" // Tyrone Carreker
JUSTUS WEST
Artist of Choice: Bill Withers
His songs had such a large impact on me as a young kid. It's such a special thing for me because he's actually an artist that my grandmother and I both love. We always sing his songs together. His story as an artist is also so inspiring. Proof that it doesn't matter how old you are or where you've been. As long as you do it for the love of the music things always work out.
His influential song:
"Lovely Day" // Bill Withers
His song:
"Control" // Justus West
MIKE SCOTT
Artist of Choice: Bill Withers
I started playing around age 11 in the 1970's. There was so much influential music by black artists such as Ohio Players, Earth Wind and Fire, Sly and the Family Stone, and Stevie Wonder, just to name a few. My playing was limited as I was a beginner. One song that had great influence at that time was "Lean on Me" by Bill Withers. It was extremely popular… I guess mostly for the positive message the song conveyed. I actually got to perform the song onstage at my 6th grade graduation as the whole graduating class sang along. That was 1972 and my 1st on stage concert event even though I could only play the melody on one string - Haha! It felt amazing to be up there.
His influential song:
"Lean on Me" // Bill Withers
His song:
"Confidence" // Derrick "Doc" Pearson (featuring Mike Scott)
WYZARD
Artist of Choice: James Brown
My mom took us to church four days a week, twice on Sundays, and kept us away from 'Devil Music'. One Sunday night, on the Ed Sullivan Show, I saw James Brown perform "Papa's Got A Brand New Bag" - I was a lost soul wondering, "Where the hell did this come from?"
His influential song:
"Papa's Got A Brand New Bag" // James Brown
His song:
"Bass Solo (Mother's Finest): Live at Burg Satzvey" // Wyzard
--

LISTEN TO THE PLAYLIST
We've curated a Spotify playlist featuring all of the influential songs listed by PRS artists above, as well as songs from the PRS artists themselves, have a listen below: