Celebrating Fifty Years of Hip Hop with PRS Artists
Posted Feb 27, 2023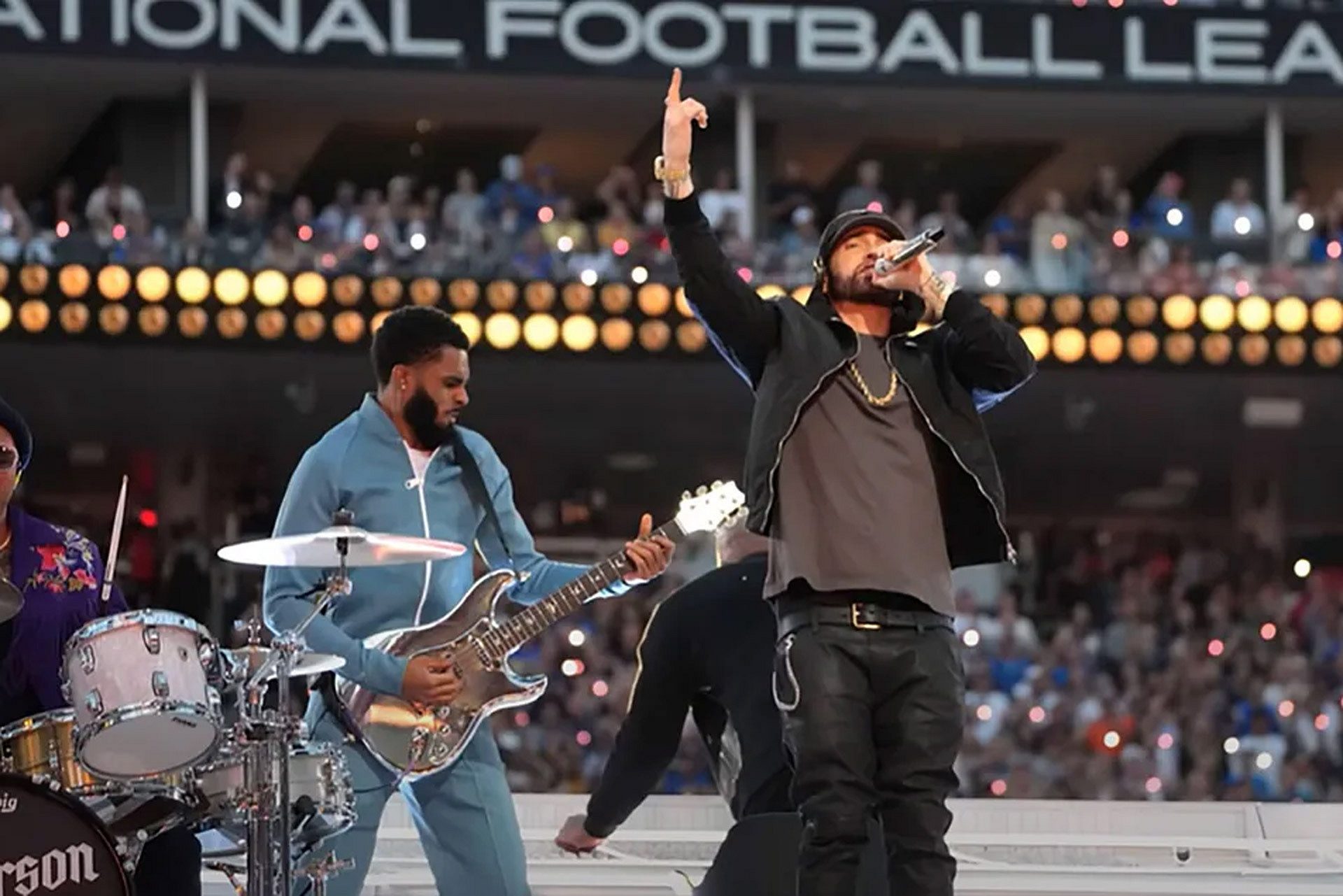 In celebration of the golden anniversary of hip-hop, we'd like to take a moment to recognize the contributions of PRS artists and the often-underappreciated role that the electric guitar plays outside, rock, jazz and metal. While not generally associated with the sound of hip-hop, the guitar has always played a significant role within the genre. Whether based on sampled loops or an original riff, many classic hip-hop tracks simply wouldn't be what they are without the guitar's presence.

Live guitarists have become a fixture of both the stage and studio for plenty of hip-hop's leading acts. Many PRS artists are visible out on the frontlines, supporting some of the biggest names in the industry. "Freaky Rob" Gueringer and his chromed-out Silver Sky appeared alongside Eminem during Superbowl LVI's halftime show, and he was also present during Kendrick Lamar's iconic 2016 Grammy performance.
Some PRS players serve as resident touring guitarists including, Sean Rosati (Doja Cat), Rony Feliz (Pitbull), Justin Lyons (Machine Gun Kelly), Robert "Dubwise" Browne (Shaggy) and Beyonce's bassist Lauren Taneil. Other artists with high-profile hip-hop gigs include long-time PRS player Chris Payton, who is currently performing with Jay-Z, as well as Erick Walls, who's resume includes work with The Black-Eyed Peas, Usher and Michael Jackson just to name a few. Many of these artist's talents are also applied to production and recording such as Justus West (Mac Miller, Ty Dolla $ign, and Snoop), Eric Krasno (50 Cent) and our current Featured Artist Randy Bowland who has worked with The Roots. By no means a complete accounting, this list represents only a fraction of PRS's involvement in hip-hop's first fifty.
NPR Tiny Desk Concert with Mac Miller featuring Justus West
Bryce Vine featuring Alex Williams
(image of Justin Lyons - Photo Credit: Bishop)