Cradle Of Filth Unleashes New Album, 'Existence Is Futile'
Posted Oct 20, 2021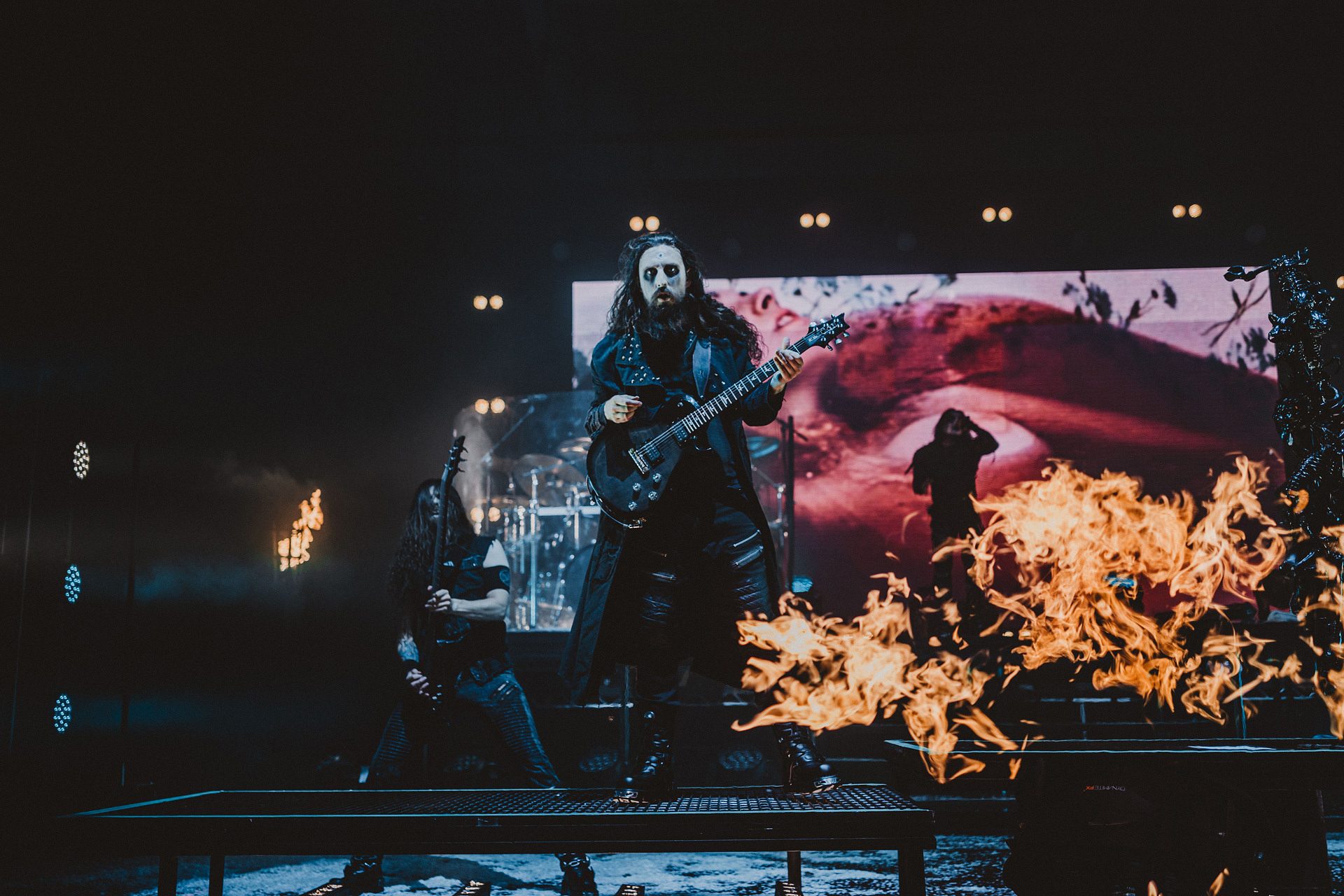 "For 'Existence is Futile', I used my main touring PRS, my S2 SC250, for all the rhythms and leads. It's perfect for the kind of music we make. Great tone, feel, and playability. I don't need to worry about tuning stability and intonation issues. I know I can rely on PRS." - Richard Shaw
--

The time has come for black metal masters of mayhem, Cradle of Filth, who are now just days away from unleashing Existence is Futile upon the world. Centered on a general theme of existential dread, this new record sees the band continuing to explore and refine their signature brand of extreme gothic metal. Their thirteenth studio album also finds the legendary band welcoming new keyboardist and backing vocalist Anabelle Iratni into the lineup. Existence is Futile's October 22nd release is preceded by two brutal singles "Crawling King Chaos" and "Necromantic Fantasies."
Below, watch Cradle of Filth guitarist Richard Shaw play through "Necromantic Fantasies," then listen to our two recent interviews with Richard - first a discussion about his PRS gear, and later an episode of our rapid-fire and quirky interview series, "Feedback Loop."
RICHARD SHAW GUITAR PLAYTHROUGH: "NECROMANTIC FANTASIES"
RICHARD SHAW ABOUT HIS PRS GEAR
FEEDBACK LOOP: RICHARD SHAW
EXISTENCE IS FUTILE // TRACK LIST
1. "The Fate of the World on Our Shoulders"
2. "Existential Terror"
3. "Necromantic Fantasies"
4. "Crawling King Chaos"
5. "Here Comes a Candle... (Infernal Lullaby)"
6. "Black Smoke Curling from the Lips of War"
7. "Discourse Between a Man and His Soul"
8. "The Dying of the Embers"
9. "Ashen Mortality"
10. "How Many Tears to Nurture a Rose?"
11. "Suffer Our Dominion"
12. "Us, Dark, Invincible"
DIGITAL AND DELUXE EDITIONS
13. "Sisters of the Mist"
14. "Unleash the Hellion"
--
Order the album at: www.cradleoffilth.com