Dave Weiner Retires from Steve Vai's Touring Band
Posted Dec 02, 2022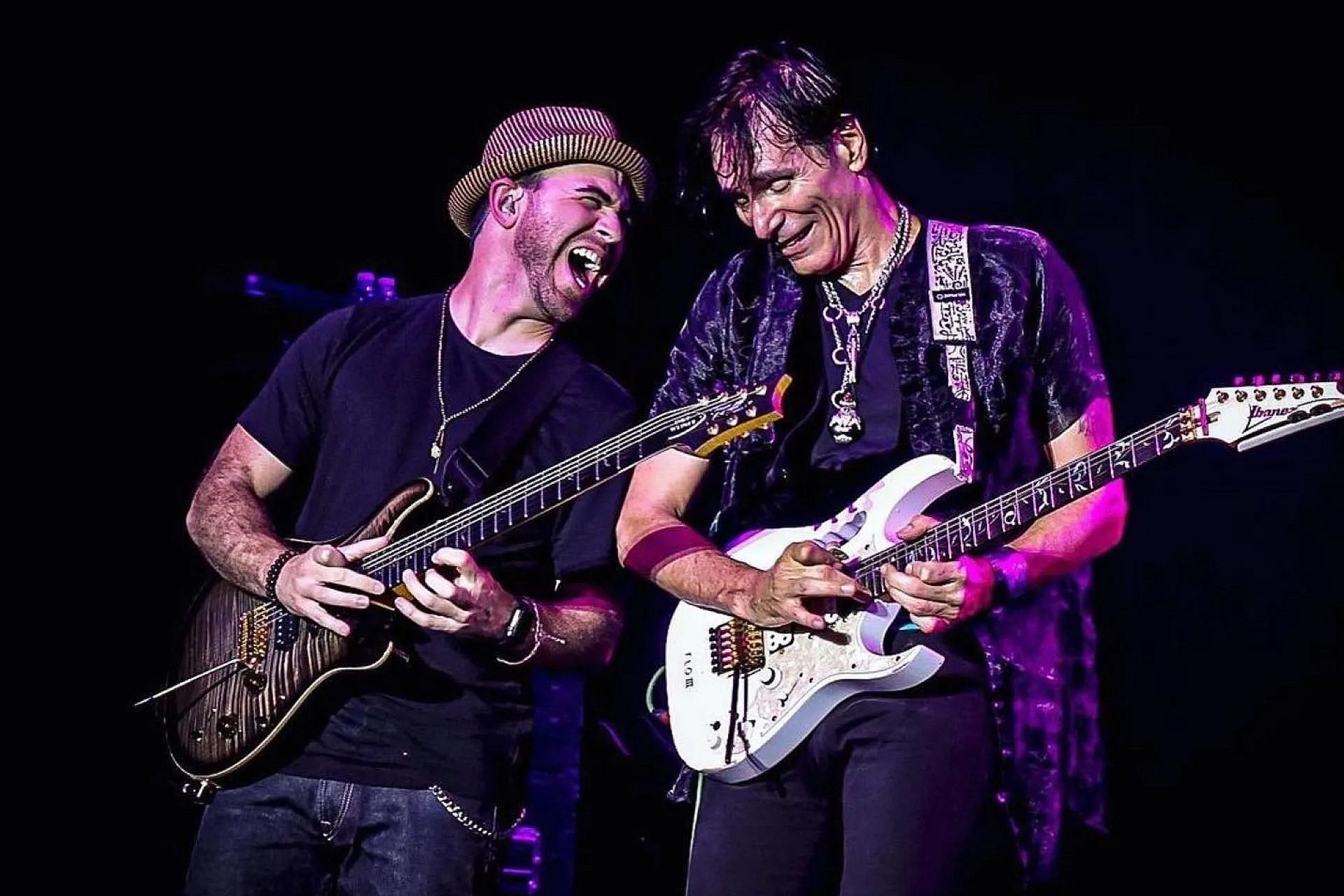 PRS Artist Dave Weiner has announced his retirement from the Steve Vai Band. A twenty-three-year veteran of the group, Dave outlined his decision in a recent video accompanied by the man himself. In addition to his considerable skill as a guitarist, Dave is an accomplished audio engineer and his work with Steve Vai has been recognized with multiple awards, including a few Grammy nominations. Outside of his work with The Steve Vai Band, he has released four solo albums and has always been an active educator. Dave has been using PRS Guitars throughout his tenure in Steve's band since 2009, and we wait with excitement to see where his "new adventure" will take him. PRS also sends our congratulations out to Dante Frisiello, Dave's appointed successor.

FIVE MINUTES WITH DAVE
PRS: Twenty-three years is a long time, how did your journey with Steve and his band begin?
DAVE: When I moved to LA to attend Musicians Institute, I knew I had to network and meet people because you can be the greatest player on the planet, but if nobody knows you, then nobody's going to know that you're available for work. Long story short, I started interning for Steve's manager, eventually Steve heard me play and asked if I'd like to join his band. That was back in 1999 and the rest is history.

PRS: A major career change like this begs the question, what's next for Dave Weiner?

DAVE: You'll have to wait and see. 😉
PRS: You've been a major supporter of PRS Guitars for many years, what was that first guitar that initially sold you on the brand?

DAVE: I started playing PRS in 2009. The 513 with an ash body specifically, is what really caught my attention. The build quality, the playability, the tone, of course… all superb.

PRS: Over the years, we've built you a number of unique instruments including a seven string 513! Which one has proven to be your favorite PRS guitar overall?
DAVE: That's like picking a favorite child! Very hard to say as the guitars I use are based on need. So even a favored guitar may not make the cut for a certain job. I truly can't pick a favorite PRS guitar because they're all so great, it just depends on the job and my mood. But I'm always happy to pick up one of these amazing instruments!