PRS Employee Spotlight - Christie Woodard // Director of Human Resources
Posted Nov 03, 2021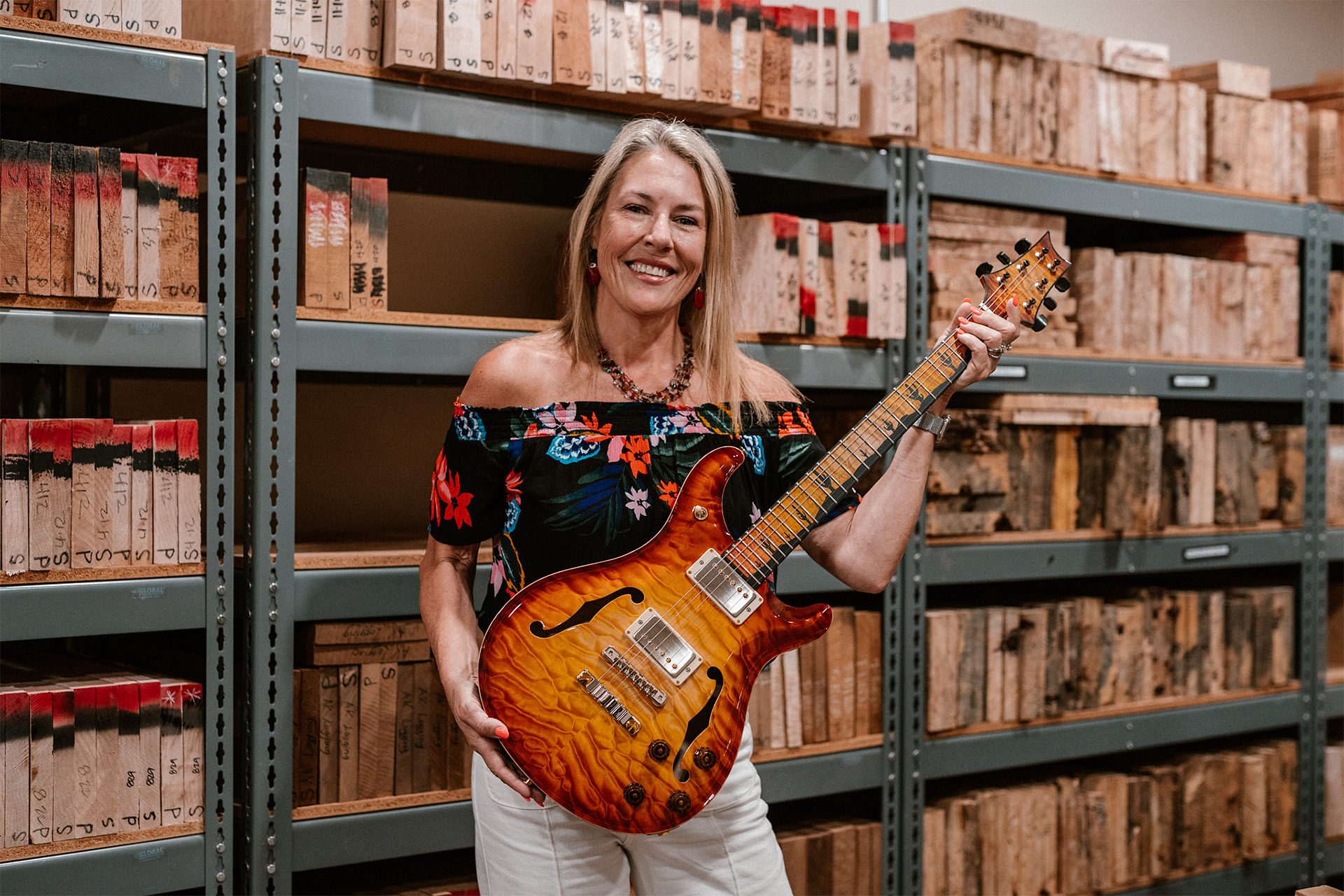 MEET CHRISTIE
How did you land at PRS and how did you end up in your current role?
CW: In 1996, my boyfriend (now husband) had a lot of friends that worked at PRS, and they constantly talked about how much they loved working here. I was intrigued by the thought of working at PRS myself, and when I heard about an opening, I applied. I was hired as the Executive Assistant to the President and the Vice President in June of 1996. At that time, there were only 70 employees and no Human Resources department. Because there was no HR department, a lot of typical 'HR duties' would fall on my bosses and then me. I took over payroll and took over safety responsibilities and built the PRS safety program from the ground up. As the company grew, I expressed my interest in creating a Human Resources department. With the support of PRS I became certified - eventually at the senior level. I've had multiple job titles since I was hired (Safety Coordinator, Payroll and Human Resources Manager) until my current role as Director of Human Resources.
Do you have a favorite 1990's PRS story?

CW: Haha, not for print!
What's a day in your life like at PRS?

CW: My day-to-day can vary dramatically! I'm interacting with employees constantly - helping to answer questions, planning upcoming employee events and activities, and cultivating our workplace culture. One of my biggest responsibilities is hiring the right people. With the company growing, we are always actively bringing people in for interviews.

What is the most important thing you need to be successful at your job

CW: Resiliency, perseverance, and honesty!
What do you like to do with your free time? Any Hobbies?
CW: I love hanging out with my granddaughter, reading, and tending to my backyard chickens. I've run many half marathons and one full marathon, and I also run to raise money for Talbot County Humane Society. I'm a huge Disney fan and have run many of their events including the Star Wars Race Weekend, Princess Fairytale Challenge, and Wine and Dine Challenge.

What is the hiring process like?
CW: We are committed to finding the best candidates possible, and the way we do that is to interview first then maybe offer a paid "trial day." The trial day allows the candidate to see if they like the job, the company, the culture, and the location - especially if they are moving from out of state. It also allows us to see if they are a good fit, and if they can do the job. If all goes well, we offer the job contingent upon our pre-employment screening. We take all these steps to ensure that we hire the right candidate for the job and that they want to be a part of the PRS mission and team.
What is the PRS fun committee? Why was it created, and what do we do?
CW: Our fun committee is made up of PRS employee-volunteers who help us brainstorm exciting events and ideas to keep our employees engaged and having fun! Some of these events include Halloween costume contests, Winter Blahs parties (like a battle of the bands consisting of only PRS employees), kid's Christmas parties, paint night, game night, employee art shows, and much more.


Why is safety so important at PRS, how are we committed to it?

CW: The safety for our employees is paramount; there is nothing more important. We spend a lot of time and energy ensuring that our safety program is top-notch. We have a full-time safety coordinator who manages the safety program on a daily basis, and part of her responsibility is to run the safety committee with representatives from every department. Each month, they run through any safety concerns as well as any safety initiatives that we are trying to promote.
What do you love the most about working at PRS, and what's the most memorable experience you've had here?
CW: It's the people, always. I've been here more than 25 years, and I've also worked other places - there's no place like PRS. This is such an artistic and eclectic group of people who happen to gel together magically. My most current memorable experience was working many long hours with our executive team at the onset of the pandemic. During a very uncertain time, we were trying to ensure that every PRS employee would keep their job. We were able to make it happen, and today PRS is doing better than ever.
--

Interested in joining the PRS team? Check out our careers page.