John McLaughlin Performs To Benefit Project Hope
Posted Jun 04, 2021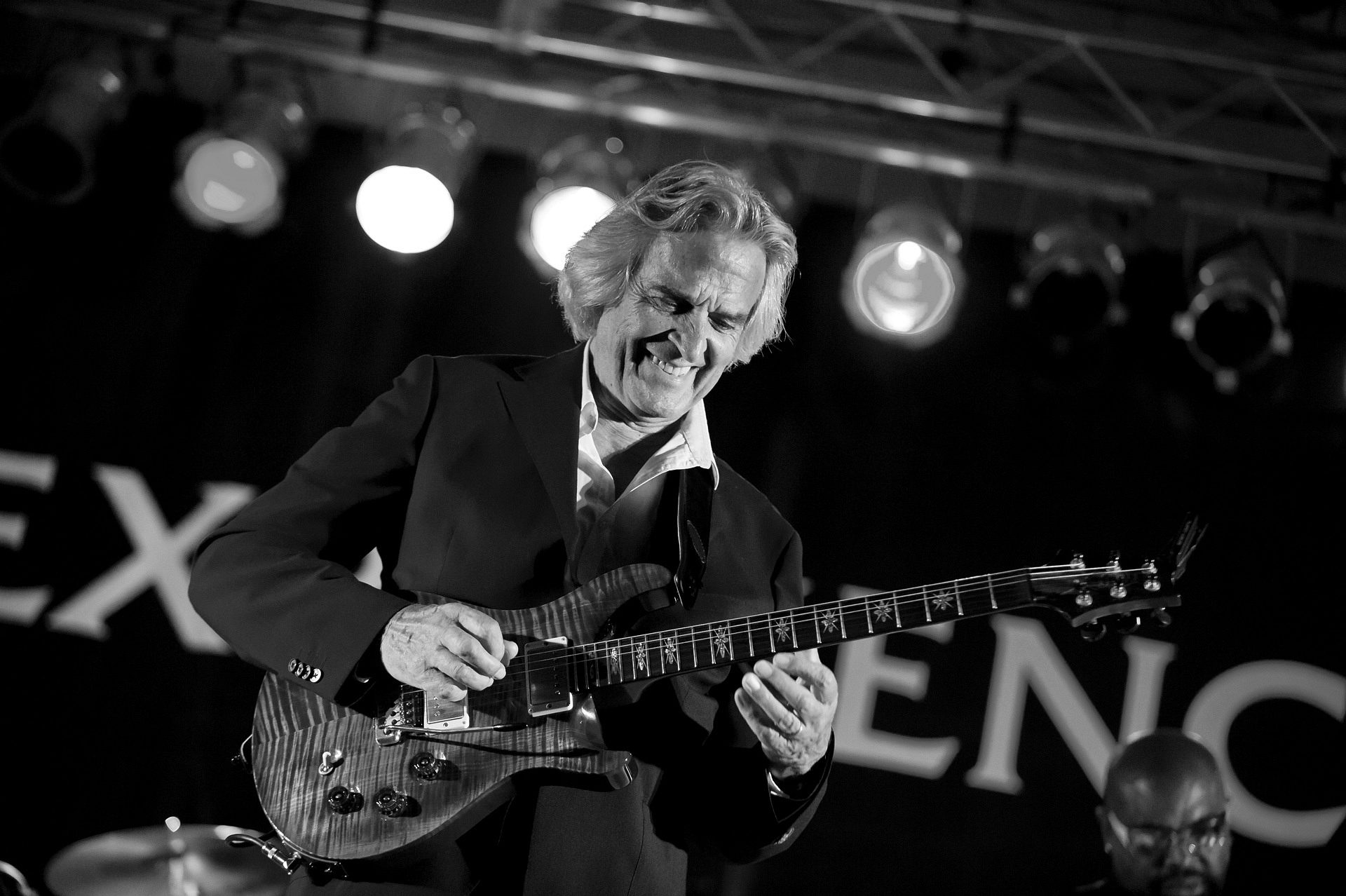 ^ Image: Glenn Miller
While many of us, especially here in the United States are eagerly beginning to put the pandemic behind us, the situation in India has never been worse. Legendary fusion guitarist John McLaughlin's deep spiritual and creative connection to the people of India has been evident throughout his entire career. India's influence on McLaughlin's melodic and rhythmic sensibilities is clear when listening to his work, particularly within the Mahavishnu Orchestra and his Shakti ensemble. Eternally grateful for the impact that India has had on his music and his life, McLaughlin is now calling on us all to give a little in support of the battle against the outbreak currently raging there.
In an effort to raise both awareness and funds for the global health and humanitarian organization Project Hope, McLaughlin has enlisted the help of a handful of his musician friends. The group assembled to deliver a fiery, improvisational rendition of Thelonious Monk's "Straight No Chaser." Captured live in Monaco, this exclusive performance has been released to encourage donations that will provide desperately needed essential supplies and personnel to the Indian people.
"The world is in dire straits," McLaughlin implores, "but India is just catastrophic: People dying outside hospitals because there are no beds, there is no oxygen. We recorded this video thinking of them. It is our gift to you in the hope that you will make a small gift."
Enjoy the video below and donate to Project Hope (www.projecthope.org) today!

MUSICIANS:
John McLaughlin (Guitar)
Roger Rossignol (Piano)
Jean Michel. 'Kiki' Aublette (Drums, Bass)
Nicolas Viccaro (Drums)