Introducing the Private Stock John McLaughlin Limited Edition
Posted Jul 18, 2023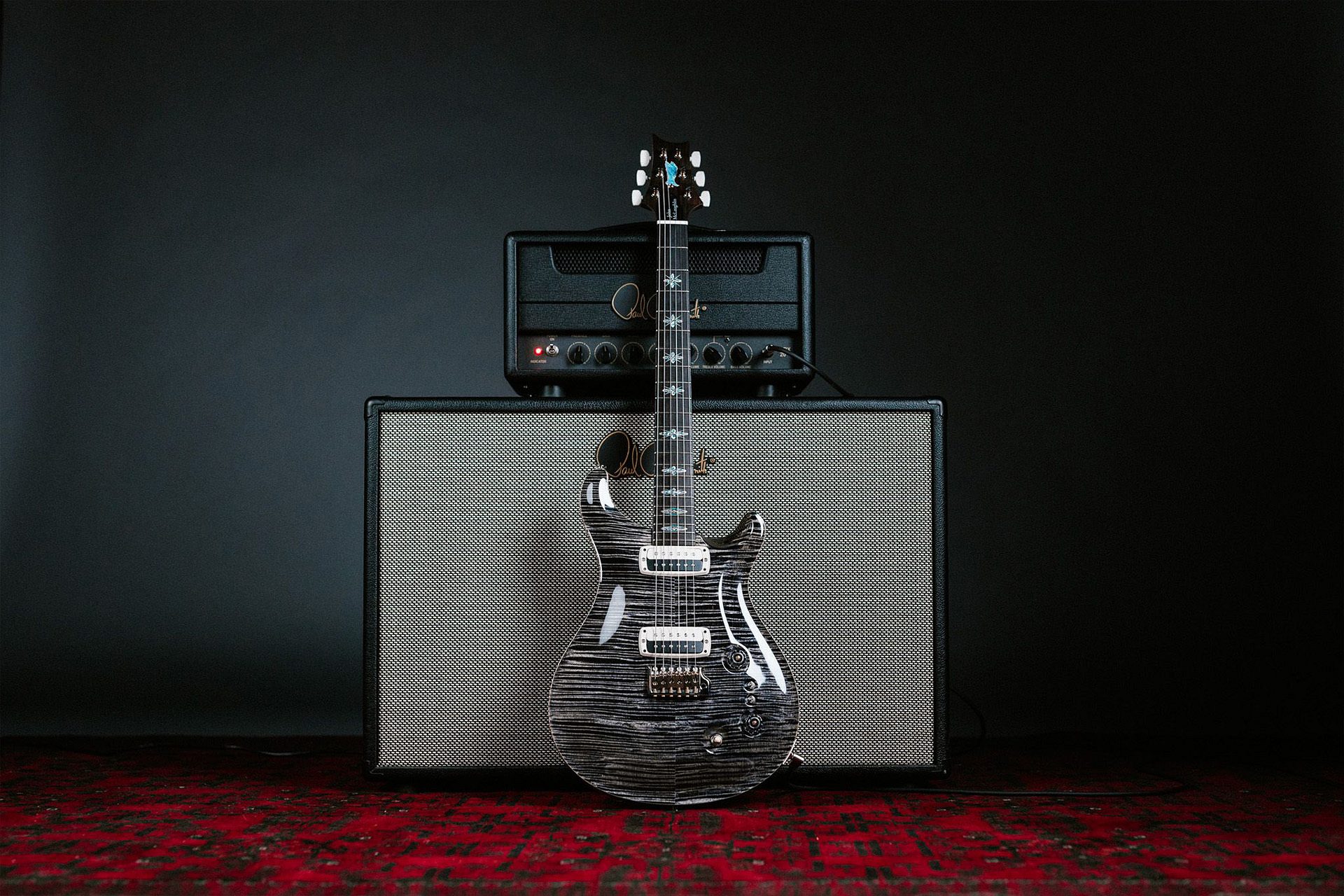 The PRS Private Stock John McLaughlin Limited is a classic instrument that has been meticulously spec'd by Paul Reed Smith to honor John McLaughlin. All of the woods were specially chosen by Smith for their tone, figure, and weight. The specs are fairly straightforward: maple top, mahogany back, hormigo neck (a tone wood used on marimbas for sound-producing tines) with an African blackwood fretboard, 22 frets, 25" scale length, Pattern neck, PRS's patented Gen III tremolo, and PRS Phase III tuners.
Paul Reed Smith and Paul Miles have signed each Private Stock John McLaughlin model on the back of the headstock. As an added detail, John McLaughlin has autographed the backplate of each instrument. Only 200 PRS Private Stock John McLaughlin guitars will be made in 2023.
"Playing music is a way of being. Playing an instrument requires you to move out of the normal level of consciousness. If you're thinking, you're not playing. If you're playing, you're not thinking. If you have problems with your instrument, you're not going to move out of the thinking zone and into your own world. This is why I love my guitar. For me, it's perfect." – John McLaughlin
Some of the more particular details on this model are in the finish, pickups, and electronics. The guitar is finished in high-gloss nitro with an unfinished neck with clear grain filler for a smooth, natural playing feel. The TCI pickups feature American Alnico and are paired with volume and tone controls with a 3-way toggle pickup switch and two mini-toggle EQ switches. The mini-toggles act as tuned high-pass filters when engaged (in the up position), removing shelved low-end and allowing the high frequencies through for more clarity and musical highs.
"Being John's guitar maker is an honor I fought decades for, and to now be able to give him a signature model is a special moment for me and hopefully the industry. These guitars were designed to both feel like magic when you pick them up but also disappear in your hands so you can just focus on playing. John is capable of playing at extraordinary speed and with this instrument, you hear every note. Finding that balance as a guitar maker and coaxing every bit of sound out of the guitar was the key." - Paul Reed Smith
--