King Calaway Collaborates With Zac Brown on New Single
Posted Jun 27, 2022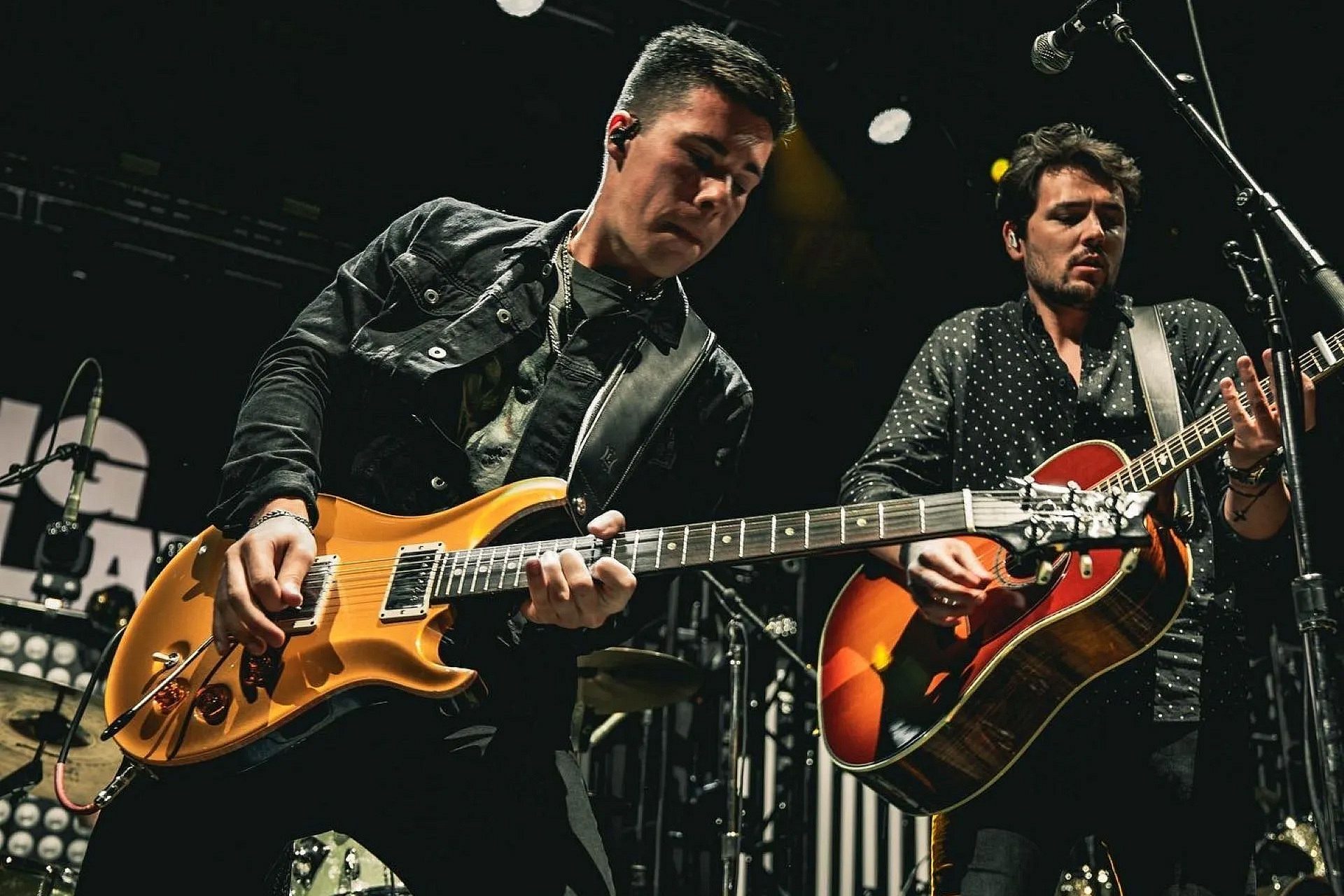 King Calaway and Zac Brown have joined forces on "When I Get Home," King Calaway's latest single. The track was both co-written and produced by Zac Brown, of the multi-platinum, Grammy Award-winning Zac Brown Band. Zac unveiled their partnership during his recent performance at CMA Fest, when he invited the band Including PRS Artist, Caleb Miller to the stage for the debut of "When I Get Home". Having recently penned the tune with Jonathan Singleton and Ben Simonetti, Zac knew the song would be a perfect match for King Calaway, who he had been eager to work with. Recorded at Zac's own Southern Ground Studio in Nashville, King Calaway's "When I Get Home" is out now and available on all major platforms. Keep your eyes and ears out for additional music from this partnership in the near future.

"When Keith Stegall bet on me and helped me make my first album that was the launch of my career. I believe this track can do the same for them, and it's great to be able to give back. I really love producing people that have the talent and the hustle to make it out there. This is an exceptional group of guys. I'm very proud of what we have written and made. Lots to come from King Calaway." – Zac Brown
FIVE MINUTES WITH CALEB MILLER
PRS: King Calaway's latest song "When I Get Home" was co-written and produced by Zac Brown, what was it like working with him on that project?
CM: Working with Zac was such a surreal, yet very personal, experience. Zac completely understands King Calaway's sound; big harmonies and tight musicianship. Being in the studio with such a legend pushed us to be better musicians and artists. Zac always took the time to make sure our artistry and creative input were put into the project. We were able to get super creative when working on guitar tracks. The fact that Zac isn't a lead guitar player, brought ideas that no guitar player would bring to the table. I'm extremely proud of the guitar work on the song. It was a dream come true.
PRS: How did the opportunity to collaborate with Zac initially come about?
CM: Zac had heard a video of a live performance we had done last summer, and he loved the sound and direction of King Calaway. He reached out to us about wanting to get us in the studio and play around with some ideas. We immediately knew that there was something really special in that relationship. KC begin to work on "When I Get Home" with Zac, and knew we wanted to share it with the world as soon as possible.
PRS: Did you use any PRS guitars on this particular record, if so what models?
CM: For "When I Get Home", I used two McCarty 594's. A Hollowbody 594 that I used to do an atmospheric swell track, with the bridge pickup split to give a bright, sparkly tone. I used my other McCarty 594 to do a tremolo "baritone" type of guitar track. Both are amazing guitars that are super versatile. They made it super easy to bring our ideas to life in the track!
PRS: Is there a follow up to your Debut album Rivers in the works?
CM: When we went into the studio with Zac, we had no expectation of working on a full-length project, but we came out with so many special songs that we love. The process is ongoing, but we will definitely have more music very soon! We couldn't be more excited to share it with y'all.
PRS What's next for King Calaway, what are the band's plans for the immediate future?
CM: This summer and fall we're playing tons of great shows that we're stoked about. We just got off the road with Brooks & Dunn, as well as Scotty McCreery earlier in the year. Keep an eye out for more show announcements! We're so passionate about bringing our music to the fans in person, so we hope to see you at a King Calaway show soon!