Limp Bizkit Returns With New Album, 'Still Sucks' - Q&A with Wes Borland
Posted Nov 23, 2021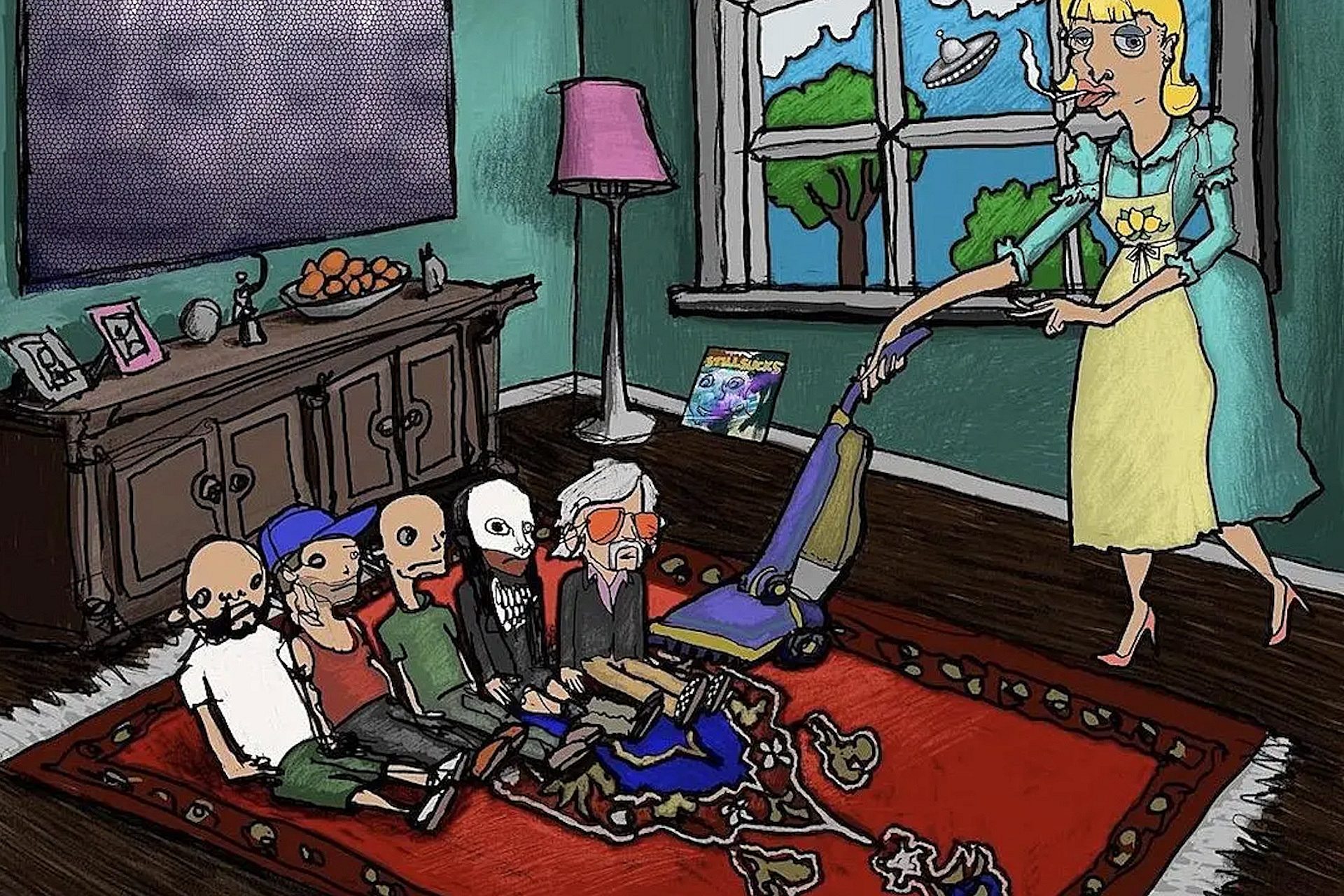 Few names loom as large in the nu-metal pantheon as Limp Bizkit. Following multiple Grammy nominations and selling more than forty million records, Limp Bizkit have had an enormous cultural and sonic influence on modern heavy music. The band recently exploded back onto the scene with Still Sucks their sixth studio album and their first major release since 2011's Gold Cobra. The band's triumphant return has seen Still Sucks charting worldwide despite being dropped with little notice, no physical copies and virtually no advertising support. Starting with the crushing intro riff to "Out of Style" It's immediately evident that the band's trademark brand of aggression has remained intact. Long-time fans, newcomers and critics alike have praised Still Sucks familiar, yet updated sound and self-aware swagger. We were able to score a few minutes with Bizkit's consummate showman and long-time PRS Artist Wes Borland to discuss the new record and his plans for the future.
FIVE MINUTES WITH WES BORLAND
PRS: Congratulations on the release of Still Sucks, this record has been in the making for quite a long time. What made this feel like the right time to finally drop it?
WB: Thanks, we'd been working on music for years and years and I think we just finally found the right environment, mentally and personally, to bring it all together.
PRS: The album cover has your fingerprints all over it, which came first the album title or the artwork?
WB: Oh, the title definitely came first and Fred and I brainstormed the album cover and knocked it out in a weekend.
PRS: Earlier this year, we built an updated four string guitar-bass hybrid for you. What sets this one apart from the previous version, and does it make an appearance on Still Sucks?
WB: The new four string is probably the most amazing instrument I've ever played. Having a locking tremolo system has very much expanded what I'm attempting with that whole thing. That idea. To have the classic A A D G or F# F# B E tuning that I've been using for so long paired with all of the whammy bar riffing I do is on another level for me. The guitar is way past prototype in my opinion. I think it's finally reached the form it was always wanting to be in my head. I couldn't be happier with it. It actually did end up on the album last minute, but not in a way that showed off its capabilities. I used it on a melodic EBow lead on the bridge of the INXS cover Don't Change.
PRS: We were disappointed that Limp Bizkit's summer tour was cancelled following the Lollapalooza debut of "Dad Vibes", can we count on catching the band live in 2022?
WB: We will definitely be touring in 2022. I'm not disappointed we cancelled. It didn't feel right to be out there yet to us and the general overall attitude of most of the outside parties involved in making the shows happen seemed too relaxed to thoroughly implement COVID safety measures to our wishes. We'll all keep working on a plan to tour in the safest way possible.
PRS: Is there anything on the horizon involving your multiple side projects?
WB: Oh yeah, all kinds of nonsense! The next one is arriving sooner than you think!
--