Meet the New 2022 Models
Posted Jan 10, 2022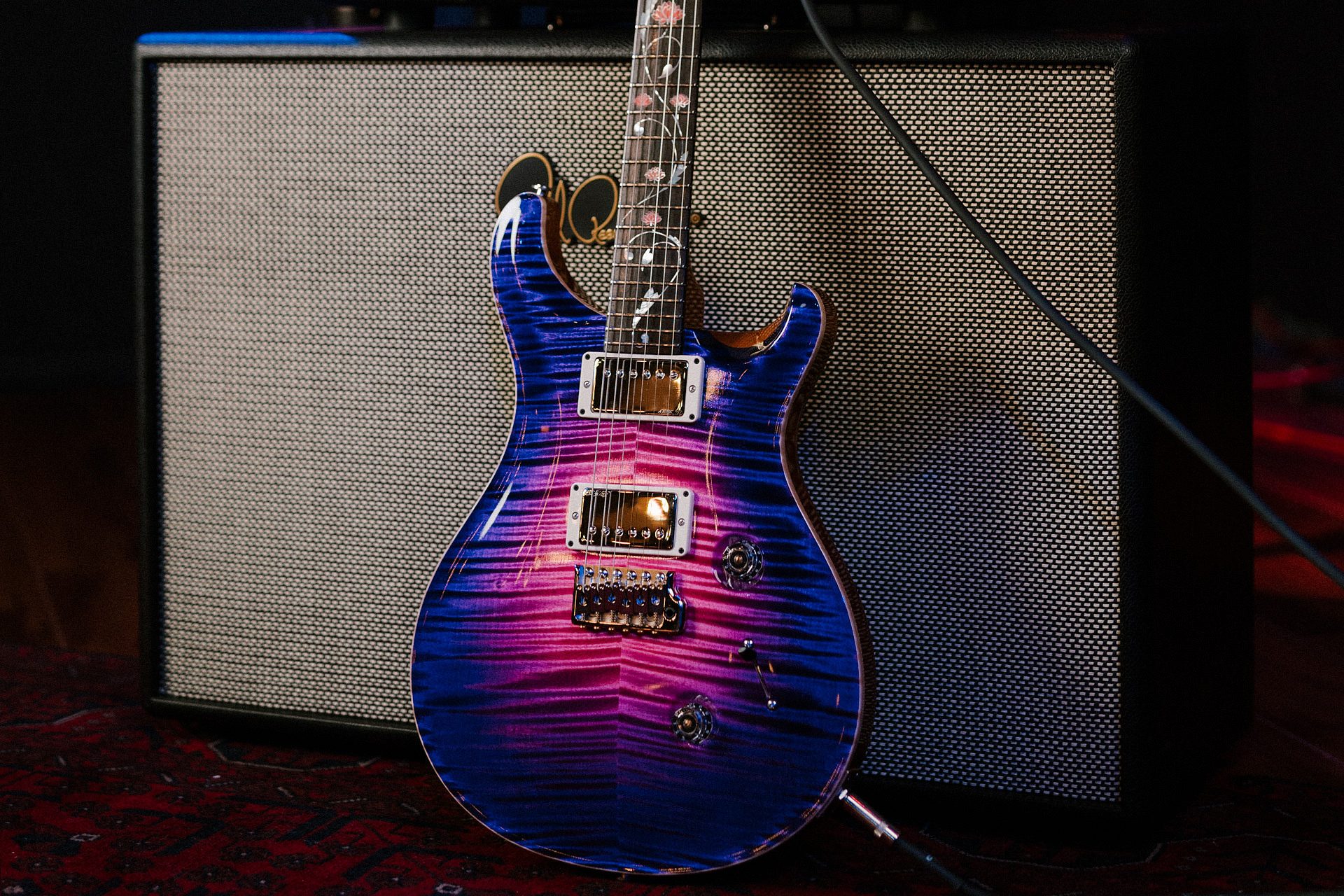 A new year means new gear! In this blog, we'll run down our new 2022 models, share the latest updates to our existing products, and give you the scoop on a few new colors. Take a scroll below!
NEW MODELS
SE STANDARD 24-08 AND S2 CUSTOM 24-08
Our versatile and intuitive "24-08" switching system has been around since 2011, and was first seen on the Private Stock Signature Limited model. Since then, the 24-08 switching has made its way to our Core (Custom 24-08) and SE Series (SE Custom 24-08).
For 2022, it can now be found on two brand new models: the S2 Custom 24-08 and SE Standard 24-08. Pairing a volume, tone, and 3-way toggle pickup switch with two mini-toggle coil-split switches, 24-08 models offer humbucking and true single-coil tones in one instrument. With this set up, players can remove one of the coils from each humbucker's circuit, leaving the second coil fully active with the flick of a switch.
"It's not so easy to get eight musical, usable pickup settings in one guitar, but there is something special this system that stands out. Being able to go from full humbuckers to the crisp clarity of single coils and having all the in between sounds brings a lot to these instruments." - Paul Reed Smith

Learn More // SE Standard 24-08
PRIVATE STOCK ORIANTHI LIMITED EDITION
Private Stock is the pinnacle of PRS design, materials, and craftsmanship, and the Orianthi Limited Edition is an excellent example of our Private Stock team in action. Based on a one-off guitar built for Orianthi in 2017, the Orianthi Limited Edition is a personalized Custom 24 model with a few exciting appointments.

Specs include a figured maple top, mahogany back, and a 24-fret, 25" scale length Pattern Thin mahogany neck with rosewood fretboard. Like Orianthi's original build, the Private Stock Orianthi features a custom "Lotus Vine" inlay (similar to our classic "Tree of Life" inlay) made from Asian Pink Coral and mother of pearl. The Blooming Lotus Glow finish was newly developed to showcase the Private Stock grade maple top and sports a pink center that fades to purple. While the electronics function the same as our traditional Custom 24 with a volume and tone control with 5-way blade switch, the Orianthi is outfitted with 58/15 treble and bass pickups for a round tone.
There is no limit to the number of Private Stock Orianthi Limited Edition instruments that will be made, but the order window is limited to January 11 – December 31, 2022.
MODEL UPDATES
SE ACOUSTICS // NOW WITH PRS-VOICED FISHMAN SONITONE PICKUP
EQ'd in Paul Reed Smith's studio and implemented by Larry Fishman and his engineering team, the new PRS-Voiced Fishman Sonitone Pickup provides players with a warm, organic tone that allows the natural sound of the instrument to come through. This newly-voiced pickup can be found in all PRS SE Series acoustic guitars, including the P20E Tonare Parlor, T40E Tonare Grand, and the A40E, A50E, and A60E Angelus Cutaway acoustics.

"The EQ in this pickup system sounds like you mic'd the guitar, it's very musical. Everyone here is pleased with the sound." - Paul Reed Smith
PRS acoustics have a unique voice, thanks largely to our hybrid X/Classical bracing - a bracing pattern which features a traditional "X" brace at the soundhole and classical fan bracing across the belly. The back and sides are "locked down" (akin to a speaker cabinet), allowing the top to more freely vibrate, and the instrument's voice to project boldly and clearly. The exclusive EQ of the PRS-Voiced Fishman Sonitone Pickup allows this voice to come through naturally, so players can move seamlessly between writing, recording, and performing live.

TOP CARVE UPDATES
In the SE Series, the SE Mark Holcomb and SE Mark Holcomb SVN signature guitars and the SE Custom 24 "Floyd" now come with a shallow violin top carve, just as the SE Custom 24 and SE Paul's Guitar have before them!

NEW COLORS
The S2 Series is updating all 24-fret models to feature our Pattern Thin neck carve and adding a host of new colors, including (pictured left to right): Mahi Blue, Black Amber, Scarlet Sunburst, Bonni Pink Cherry Burst, and Lake Blue on select models.

--
We hope you find the PRS of your dreams this year! Click here to check out our full lineup of PRS models and find your fit.