Meet the New HDRX 20 Amplifier!
Posted Oct 14, 2022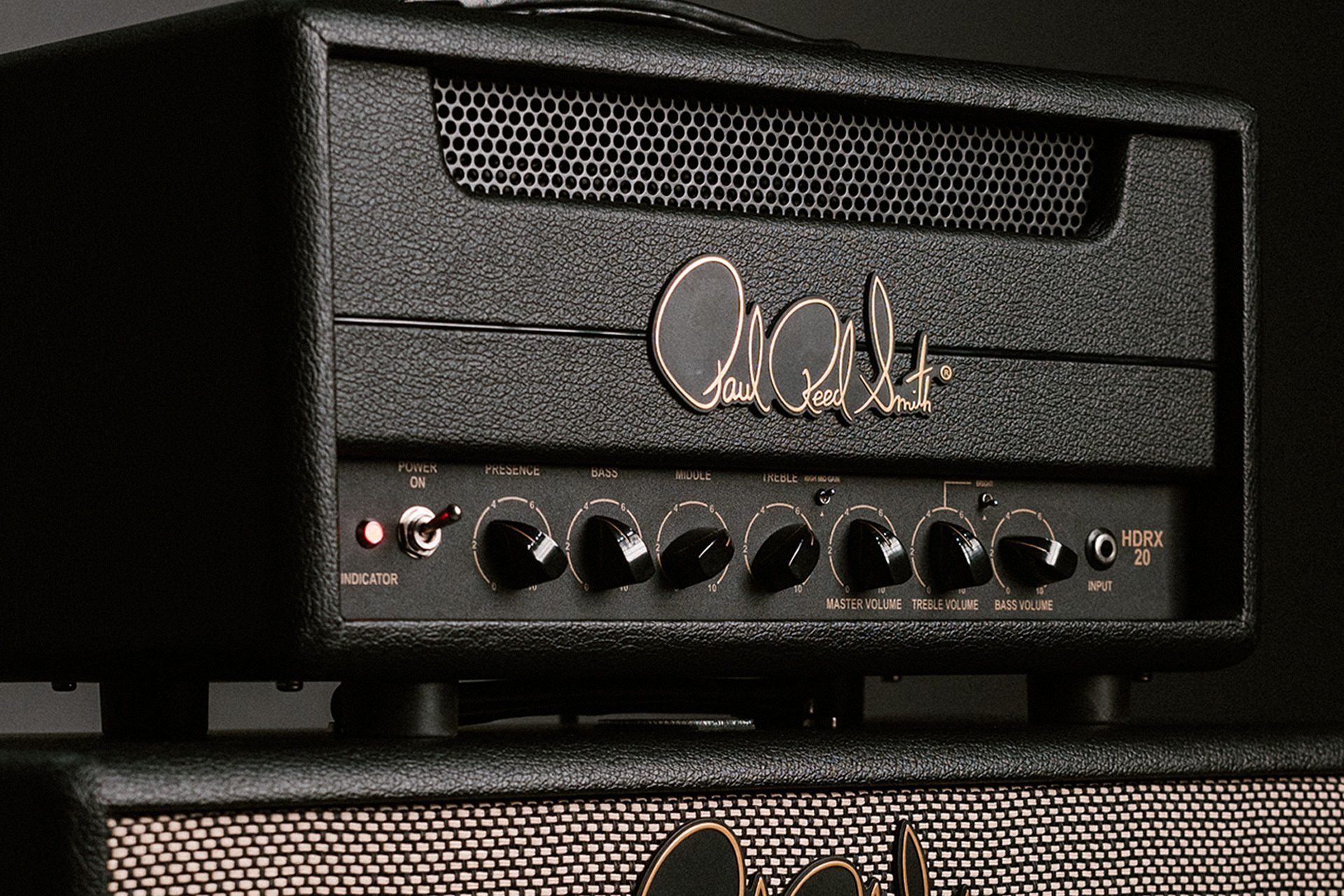 In the fall of 2021 we introduced a new amplifier family: the HDRX. This release included two new designs, 50- and 100-watt amps centered around late 60's British-inspired tone and a newly-documented "Authentic Hendrix" Touring Circuit – based on the same circuit in one of Hendrix's personal amps, purportedly used at Woodstock. In 2018, Paul Reed Smith and PRS Amp Designer Doug Sewell did a deep dive into this amp and after careful study and years of refinement, the HDRX 50- & 100-watt amplifiers emerged.
Now we're excited to announce a new lower-wattage version of this design: the HDRX 20.
Here's a look at some of the specs that make up this powerful lower-wattage amp:
two 5881 power tubes
3-band TMB tone stack
2-way bright switch
high-mid gain switch and presence controls
internally bridged channels with individual treble and bass volume controls
a master volume control
What Artists Are Saying:
"The PRS HDRX 20 Amp sounds like an old vintage plexi. PRS has painstakingly re-created the sound of the old transformers and it makes quite a difference in the musical smoothness of the sound." - Eric Johnson
"Holy Hellfire this little bastard is a RIPPER. Plugged in, set it like my favorite twin gain amp (I believe the guitar nerds call it "dimed"), and reveled in 20 watts of monster tone! Great job on this baby, Paul!" - Butch Walker
"The HDRX 20 is a little beast of an amp! Super touch sensitive and everything you want out of a British style amp - light and portable with tone for days. A super useable master volume that makes this a winner in any situation!" - Seth Rosenbloom