New Jazz Albums From PRS Artists Adam Hawley and Denny Jiosa
Posted Sep 22, 2021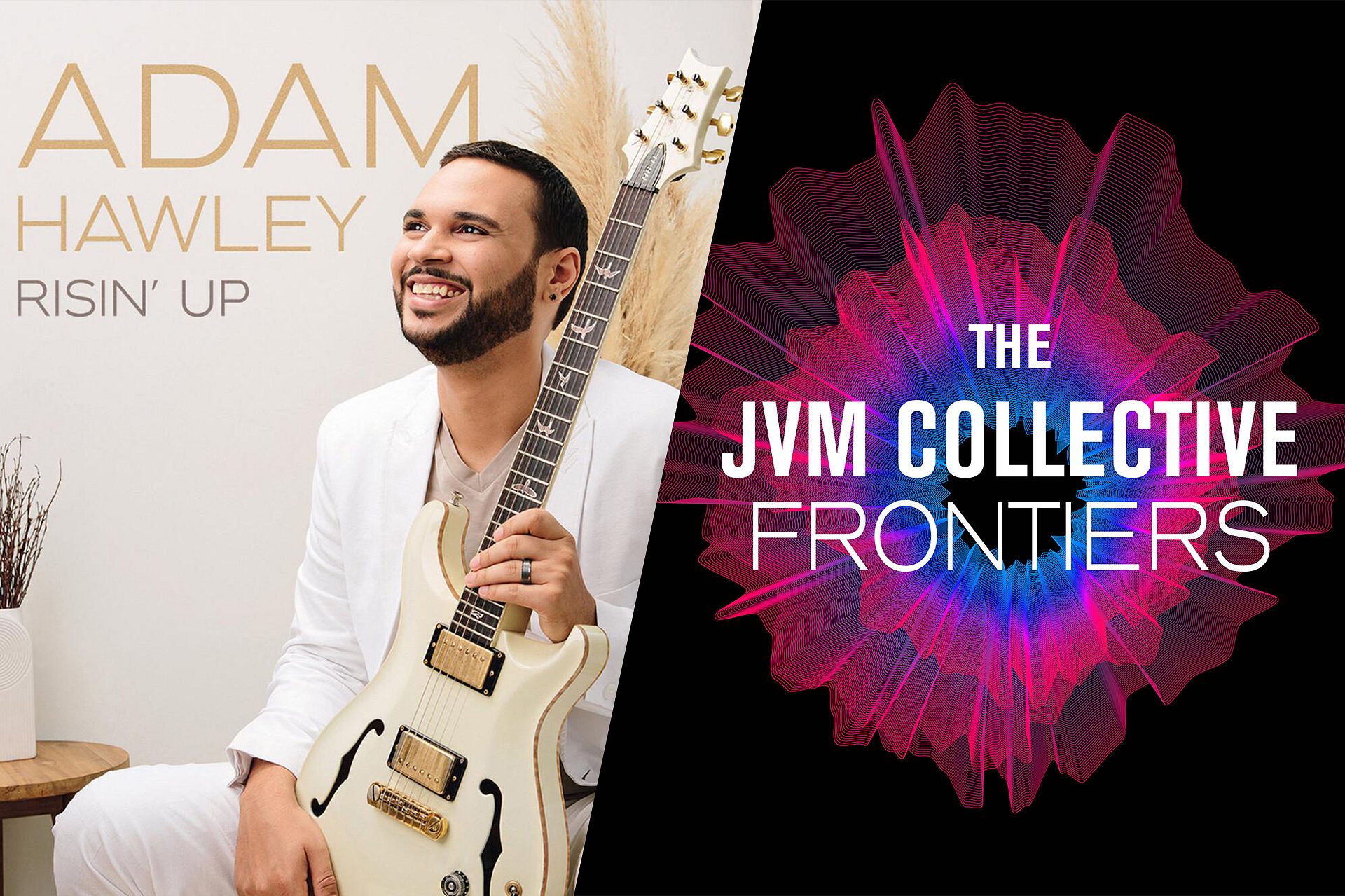 Fresh tunes from the world of jazz and fusion, PRS proudly presents new music from two masters of their craft.
Chart-topping jazz and R&B guitarist Adam Hawley has released a brand-new studio album. Risin' Up is Adam's fourth record as a solo artist and the second under his own MBF Entertainment label. Hot on the heels of his previous release Escape, which scored three number one singles last year, Risin' Up is also purposely upbeat in the face of current events.
"Risin' Up" represents us as a country ascending over the past year and a half with a sense of renewed purpose and vigor. It's about overcoming and feeling inspired and hopeful. The title track, featuring a great horn arrangement from David Mann, encapsulates the positivity of this album." - Adam Hawley
Risin' Up features appearances from Steve Cole, Vincent Ingala, Julian Vaughn, Riley Richard, and Adam's wife Kat Hawley, who contributes to all of his projects. Kat's vocals command the spotlight on "Tell Me You Love Me," a reimagined Demi Lovato tune that closes the collection.
Grab your copy of Risin' Up and check out AH•Live!, Adam's weekly Facebook Live show where he interviews and jams remotely with other prominent R&B and contemporary jazz musicians.
RISIN' UP TRACK LIST:
"Gotta Get Up"
"Keep It There" featuring Steve Cole
"Right On, Right On" featuring Julian Vaughn
"Let's Get Down Tonight" featuring Vincent Ingala
"On The One"
"Keep On Dancin'" featuring Riley Richard
"Risin' Up"
"Come On and Dance"
"Undeniable"
"Tell Me You Love Me" featuring Kat Hawley
--
Four-time Grammy nominated jazz guitarist, producer and longtime PRS Endorsee Denny Jiosa has just dropped Frontiers, a new record with his group The JVM Collective. The Nashville based power trio, consisting of Jiosa, bassist Roy Vogt, and drummer Tom Moller have delivered a powerful and groovy record that effortlessly bridges Jazz, Fusion, and World music. Frontiers is being released via Blue Canoe Records, who will be nominating this project for a Grammy in two categories.
"Your (PRS) guitars and amps are all over this project! They sound amazing!" - Denny Jiosa
Frontiers Track List:
"Which Doctor"
"Morocco"
"Angels Upon Us"
"Emperor"
"Into The Night"
"Aurora"
"Treviso"
"Gentle Chao"