New Country Albums From PRS Artists Mitchell Tenpenny and Larry Fleet
Posted Sep 27, 2021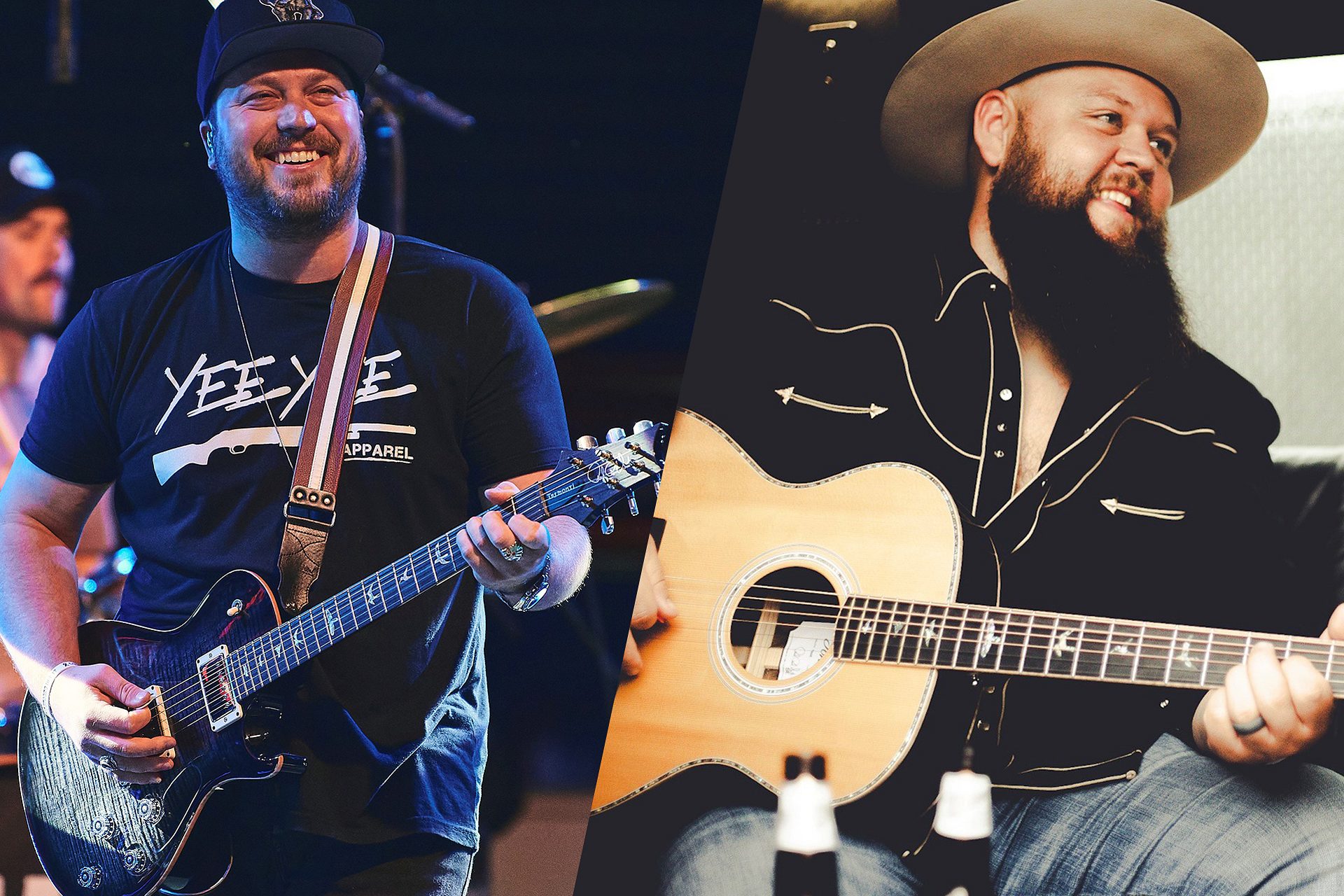 New country albums from two talented PRS artists, get the scoop below!
In case you missed it, earlier this month country star and PRS artist Mitchell Tenpenny released Midtown Diaries. The eight song EP is Tenpenny's hometown tribute to the one and only "Music City" - Nashville, Tennessee. The record's lead single "Truth About You" has been his most successful release to date, accruing nearly three million streams in its first week alone. This week Mitchell is hitting the road, kicking off a twelve-city run in support of Midtown Diaries.
"PRS guitars were essential to making this record! From the guitar tones to how we play this record live, PRS has its fingerprints all over it." - Mitchell Tenpenny
--
Elsewhere in the world of Country Music, fellow Tennessee resident Larry Fleet's new album, Stack of Records has dropped. Stack of Records is Larry's highly anticipated follow up to his 2019 debut Workin' Hard and finds him reflecting on the music that has inspired him over the years. We were able to sit down with Larry and gain a little insight into his process and plans for the future.
FIVE MINUTES WITH LARRY FLEET
PRS: We've noticed you regularly performing with your SE Tonare T60E, did you also use your SE acoustics throughout the writing and recording of Stack of Records?
LF: Yes, I love writing with my PRS because it's such an easy guitar to play and it sounds great acoustically and through recordings. I used it on the version of "Where I Find God" live at the Ryman. As for the recordings of all the other songs, I'm not sure what was used because I brought in a few session guys that I use for most of my studio work.
PRS: You've stated that Stack of Records' title track is about the musical influences that shaped you as an artist, what are some of those records that impacted you the most?
LF: Well, I think a few of my major influences were Willie Nelson and Merle Haggard from the songwriting side of things but I got my soul from people like Otis Redding and Ray Charles. I grew up listening to a lot of bluegrass and gospel too. The first song I learned to play was the Wildwood Flower. That's just a few but I was influenced by many more and I am still influenced even to this day by lots of different people and styles of music.
PRS: Stylistically how does Stack of Records, differ from your 2019 debut record Workin' Hard?
LF: Workin' Hard was a fun project to kind of introduce people to me and my style but the Stack of Records album is way more in depth of who I am as a person and as an artist. I try to write very honest songs about where I'm at in my life and that's what the is album is. I have a wife and two kids that I'm very proud of and I write and sing about them a lot. I come from a hard-working blue-collar family with the attitude "if you want something in life you're gonna have to work hard for it" and I try to write song about that. So, this record is something I'm very proud of and I can't wait for everybody to hear. Stylistically it's similar, but more in depth.
PRS: Are there plans for you to hit the road in support of the new album following its release?
LF: We have been on the road really heavy this year and it's only getting more and more busier which is a great thing after a year at home in 2020. So, to answer your question, yes, we will be on the road. haha.
PRS: Are there any other rising stars in country music, that you are excited about or at least watching closely?
LF: There's a new gal that's just hitting the scene and has a new record coming out real soon and her name is Shelby Darrall. She's a great songwriter, has a great voice and she's opened some shows for me lately and always does a great job.
--