PRS Artists Win Big at the 2023 Canadian Country Music Awards
Posted Sep 18, 2023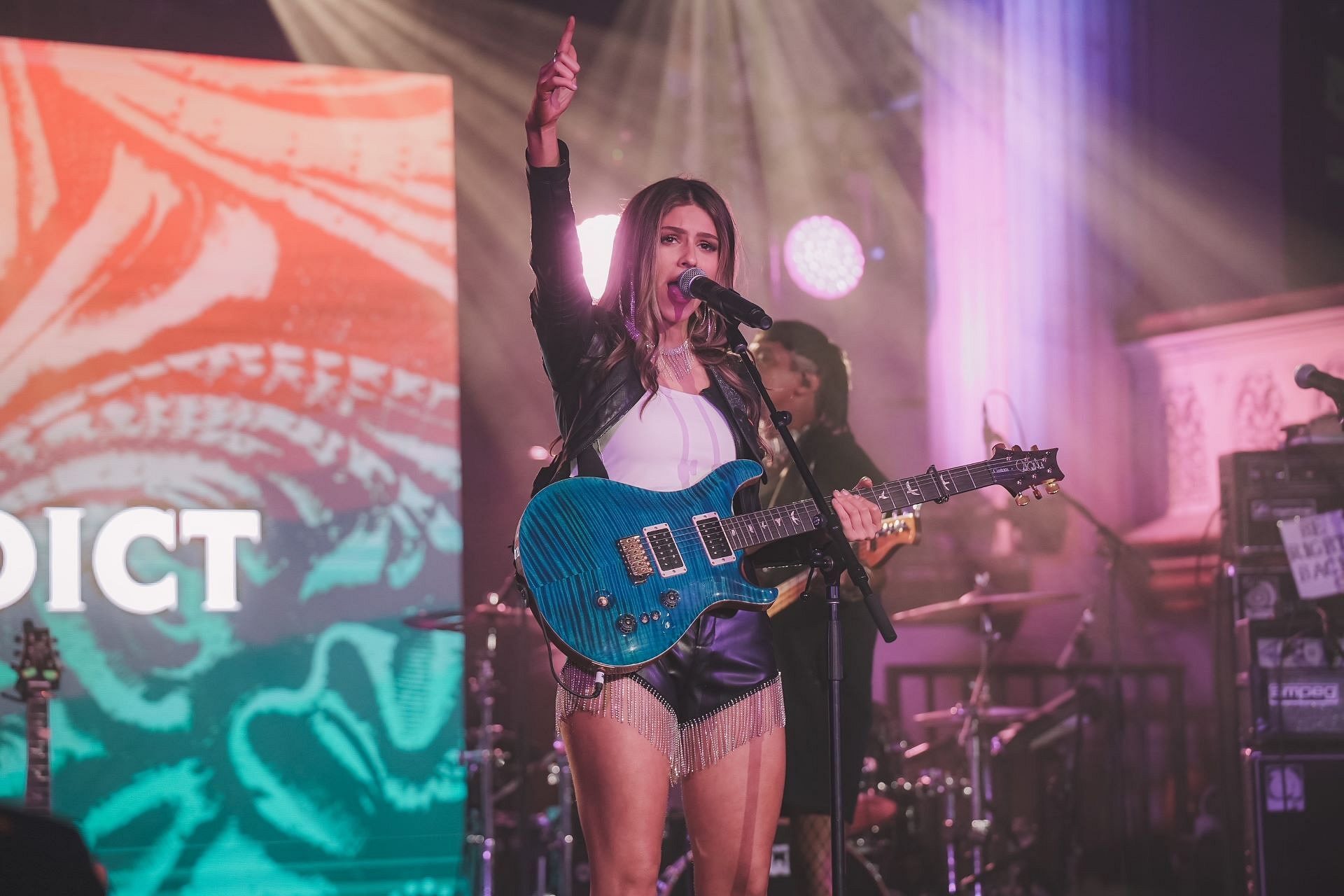 PRS Guitars send our congratulations out to all the nominees and winners at the 2023 Canadian Country Music Awards. Held in Hamilton, Ontario this year, PRS Guitars were prominently featured throughout the festivities both onstage and off. In particular we'd like to congratulate PRS Artist Josh Ross who took home the award for Breakthrough Artist or Group of the Year. We'd also like to recognize Jade Eagleson and his crew, one of Saturday night's biggest winners, taking home Male Artist of the Year, Entertainer of the Year, and Innovative Campaign of the Year. PRS artists performing during the awards ceremony included Tyrone Carreker & Josh Burkett (Sam Hunt), Jeremy Breaks, Chad Murphy and Travis Switzer (Dallas Smith), and Matty McKay (Brett Kissel).
As sponsors of the Guitar Player of the Year Award, we would also like to recognize Brennan Wall, who won and received an S2 McCarty 594 Singlecut to mark his achievement. PRS also sponsored the offsite Songwriters Unplugged series where artists including Andrew Hyatt and Robyn Ottolini knocked it out of the park with their SE acoustics.
Other performances throughout the week included PRS artists, Shantaia, Owen Riegling, Meghan Patrick and Ben Healey, who performed alongside The Recklaws.
Elsewhere, PRS Artist Hailey Benedict, took home the top prize at SiriusXM Canada's "Top of the Country" finale where she dazzled the crowd with her Aquamarine Custom 24-08 and Angelus A60. Fellow PRS Artist Teigan Gayse, also delivered a stellar performance with her SE Tonare, placing as runner up alongside Canadian folk-rocker Noah Derksen. All three finalists were presented with customized SE Angelus A20s featuring the Top of the Country logo.
Finally, one last shout out to Shantaia, whose recent single "Damaged Goods" was played during the last commercial break on the big night!