PRS Employee Spotlight - Michael Reid & Paul Platts // Wood Buying Team
Posted May 25, 2021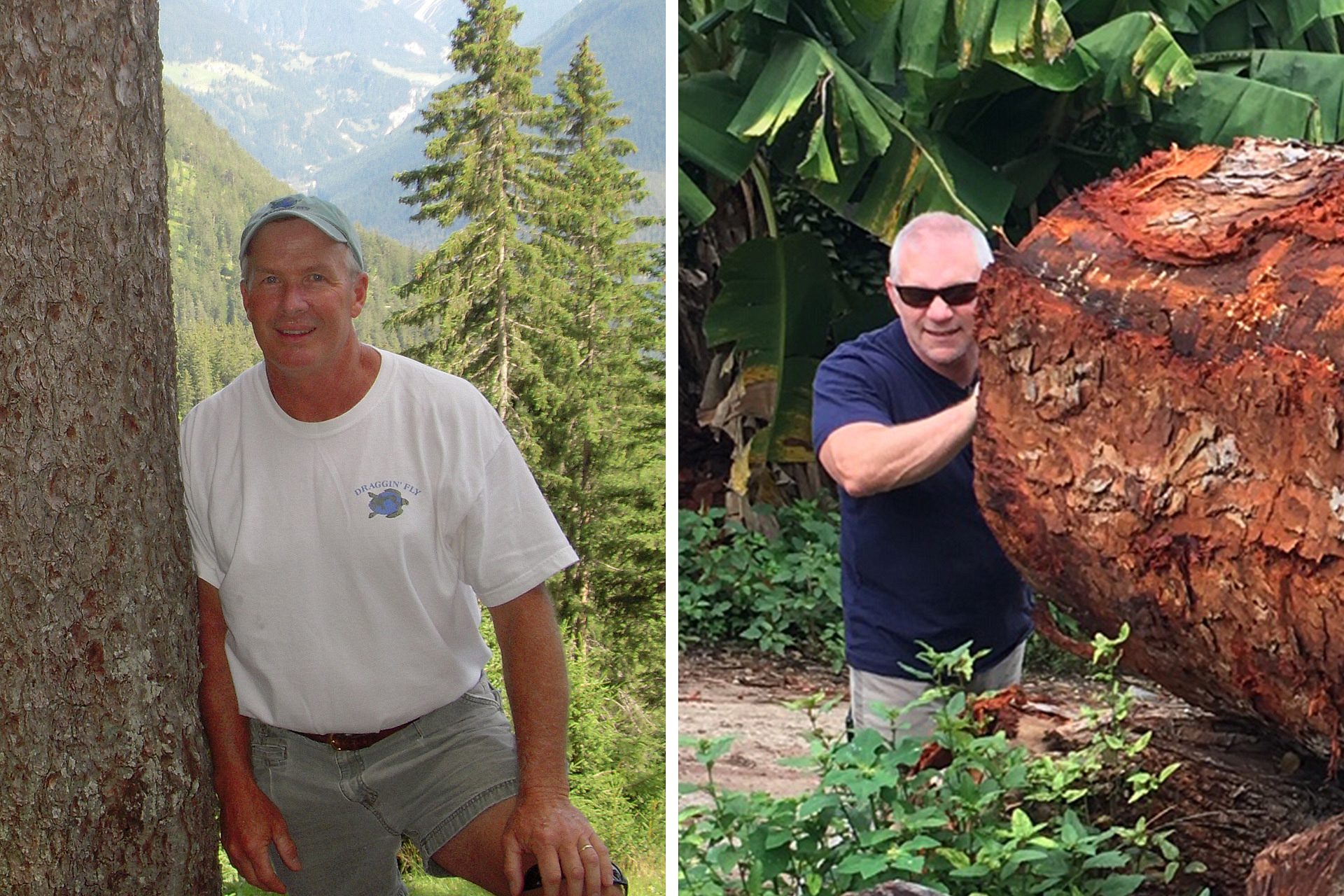 At PRS, wood buying and sourcing is an important part of what we do! Below we interviewed our wood buying team, comprised of PRS employees Michael Reid & Paul Platts. Both Michael and Paul have a huge amount of experience in the industry and work hard to build strong relationships with our wood suppliers around the globe. Learn about their day-to-day experience as PRS wood buyers below!
How did you end up working at PRS or with Paul? What year?
MR: I started working with Paul Smith in October of 1980 when he contacted me looking for flame maple for the first guitar he made for Carlos Santana. I was building period American furniture at the time and was making the majority of my pieces out of flame maple. I eventually went to work for Paul full time in 1987. Paul Platts and I first met at one of our largest mahogany suppliers in Pennsylvania where he was working. Paul regularly helped me with wood selection there. In particular, neck wood.

PP: I started working at PRS in 2007, after a long history (since 1981) of working in the domestic and import lumber business - logging, sawmilling, and distribution. My lifelong dream was to be a lumber buyer. Mike Reid came in to where I was working lumber at a distribution yard in the early 90's. He introduced me to PRS. He asked for help getting lumber and treated me with the utmost respect, I was glad to help PRS ever since.
It's all thanks to Mike, Paul, Hugh Reitz (previous wood buyer) and his father Gene (mentor), without them I would still be stacking boards and timbers in a sawmill or lumber yard…the opportunity has been much appreciated.
Has your job changed much since first working at PRS?
MR: I have been doing the same job for Paul Smith since the beginning. The only thing that has changed is things have become more complex as we use a much greater variety of woods now than we did back in the eighties.

PP: My dream was and is to travel the domestic US and abroad to find good lumber and wood parts, to establish relationships, collaborate with suppliers where they find the best stuff, and ultimately gather a team of treasure hunters for PRS - still working on that.


What are some of your hobbies?
MR: As far as hobbies are concerned, I enjoy fly-fishing for wild trout, fishing for Blue Marlin, playing tennis, and listening to music, especially traditional Cuban and Brazilian music.

PP: I like to play outside, play barbies with my granddaughter (I am Ken), and drink tea with the old men in the village. Ironically, I do not like wood working, just the sourcing part of it.

Tell us about a day in your life working at PRS.
MR: There really isn't a typical day at PRS. Whatever needs the most attention is the thing we work on first. Paul Platts and I split the purchasing duties but collaborate on almost everything we buy. The primary concern most days is looking for the material we are most in need of.

PP: There is a PRS employee named Rob who takes care of everything in the rough-cut department - that's where we cut, dry, and prep lumber for manufacturing in the PRS wood shop. Rob is invaluable with helping to plan ahead as well as keeping the shop floor fed. I depend on him and Jonny in rough-cut so that I can concentrate on anything to do with getting the very best lumber and wood parts. He lets me know when the supply is over or under loaded.
Otherwise, it's paper/computer work PO's, receipts, accounts payable, import docs, lining up outside storage...it takes a lot of lumber and wood parts to feed PRS, especially because we have very high standards, as we should. There's also constant communication with suppliers by phone and in-person visits. Keeping an eye on the lumber markets, lumber conventions, and capitol hill visits lobbying for the import lumber industry.


Do you have a personal favorite species of wood?
MR: I can't say I have a favorite wood. But if I absolutely had to choose, probably Santo Domingan [Cuban] Mahogany.
PP: Nah, just the ones that can add the most value to PRS.
What is your favorite country visited on a wood buying trip? What did you love about that country?
MR: Favorite country? I would have to go with Brazil. The people, the food, the music, the landscape, it's like nowhere else I've been. I feel comfortable there. I think because it is so diverse.

PP: Sorry for the cheesy comment, but just like suppliers, every country is my favorite when I am in that country. The people are the most interesting and the most inspirational discoveries. The friendships that develop over the years is the real treasure.
Is there anything that makes PRS's wood selection unique to the rest of the industry?
MR: I believe the thing that sets PRS wood purchasing apart from other companies, is the effort that goes into developing genuine relationships with people and the degree to which we value and maintain those relationships. We have some wood vendors that go back to the mid eighties. It's a source of pride I think for both Paul Platts and myself. We do that by personally visiting all of our vendors and it has paid off in ways we could never have imagined in terms of new woods which ultimately lead to new ideas in guitar development.

PP: To get the very best stuff PRS emphasizes the art of the relationship rather that the art of the deal. There is no other industry (that I know of) that comes close to adding as much value to a such a small amount of wood; and I consider PRS as the very best in that industry. Paul has fostered and continues to promote the idea of PRS spreading good will and real concern to our wood suppliers their families, the surrounding villages, and beyond.

What do you love most about working at PRS?
MR: The best part about working for PRS is the trust and confidence the people at PRS have in one another. I can't say from experience, but I don't think there are many companies the size of PRS that still feel and operate like a family. It's rare and I'm always grateful for having been a part of it.

PP: Yes