Paul Reed Smith Visits Musicians Institute in California
Posted Dec 12, 2022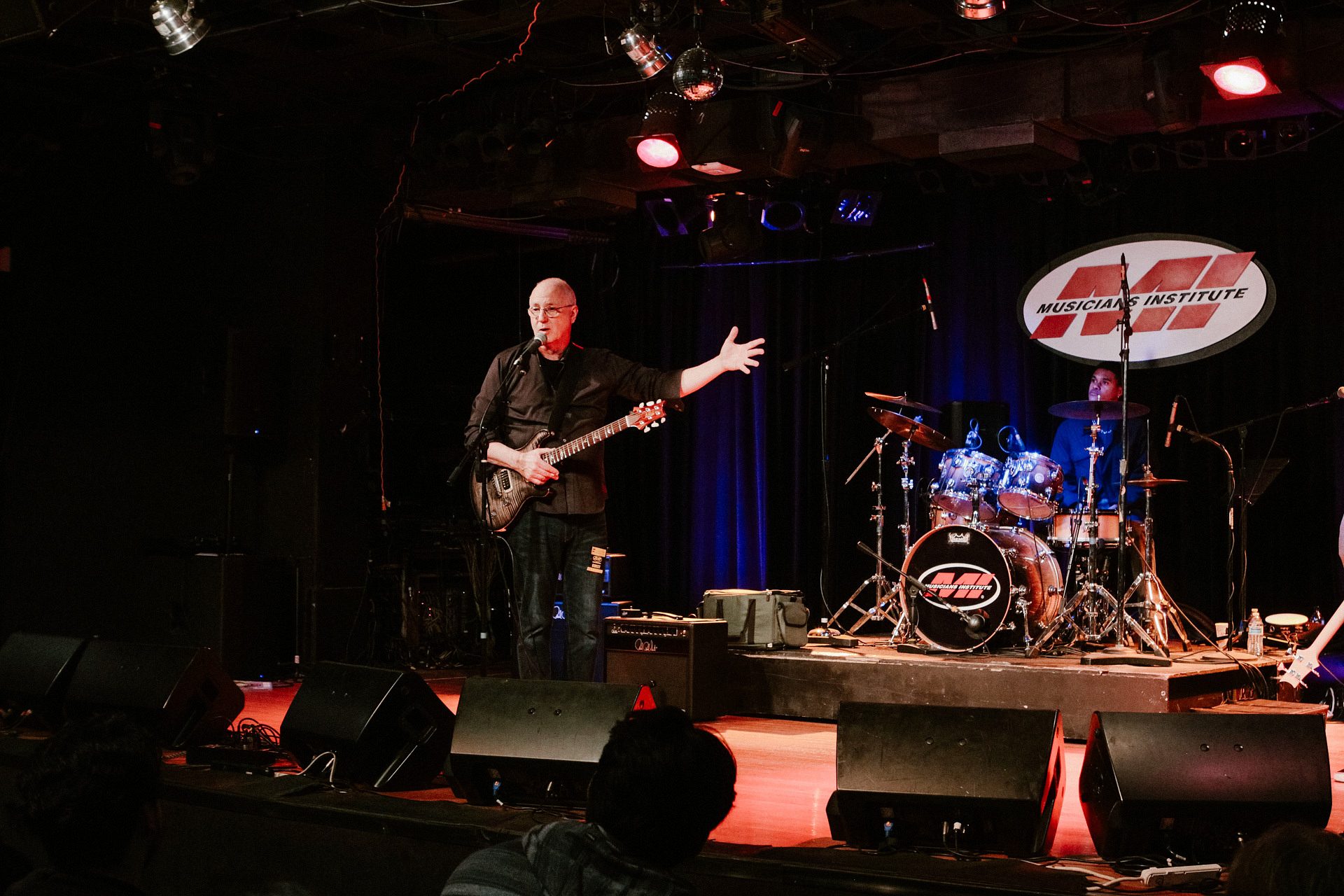 Earlier this month, we visited California to hang out with our friends at the Musicians Institute College of Contemporary Music to host a "PRS Day" for students with Paul Reed Smith and several PRS artists. Before the event, we also coordinated with Musicians Institute to continue our support of the next generation of musicians by refreshing our donation of guitars, amps, and pedals to their student gear library.
For the PRS Day, Paul flew out to take the stage with PRS Artists Tim Pierce, Wyzard, and Jimena Fosada. Pierce held a morning session demonstrating PRS amps and the new pedal lineup. Jimena Fosada, former PRS Pulse Artist who has since graduated to Official Artist status and MI alumn, gave a second clinic - talking to the students about how to navigate the world at MI and use their experience there to transition into becoming a professional guitar player. In the afternoon, Pierce and Fosada retook the stage, this time with Paul Reed Smith and a rhythm section of Wyzard (bass) and Cameron Johnson (drums) to deliver Paul's clinic: "Rhythm, Melody and Harmony." When Fosada was a student at MI, Paul delivered this same clinic, and Fosada acknowledged this moment as a key time in her development as a guitar player.
The event also served as a great time to show the students the seven SE Series guitars and two S2 Series guitars that were donated to the school's instrument library for all students to access. We also donated two complete sets of PRS pedals released in October 2022 - a brand new addition to the MI library. Aside from being able to take out PRS instruments and gear from the library, MI now has a dedicated PRS room for exploring sound using PRS gear exclusively, complete with guitars, amps, and a stage.