PRS Pulse Artist Class of 2022 News Update!
Posted Dec 19, 2022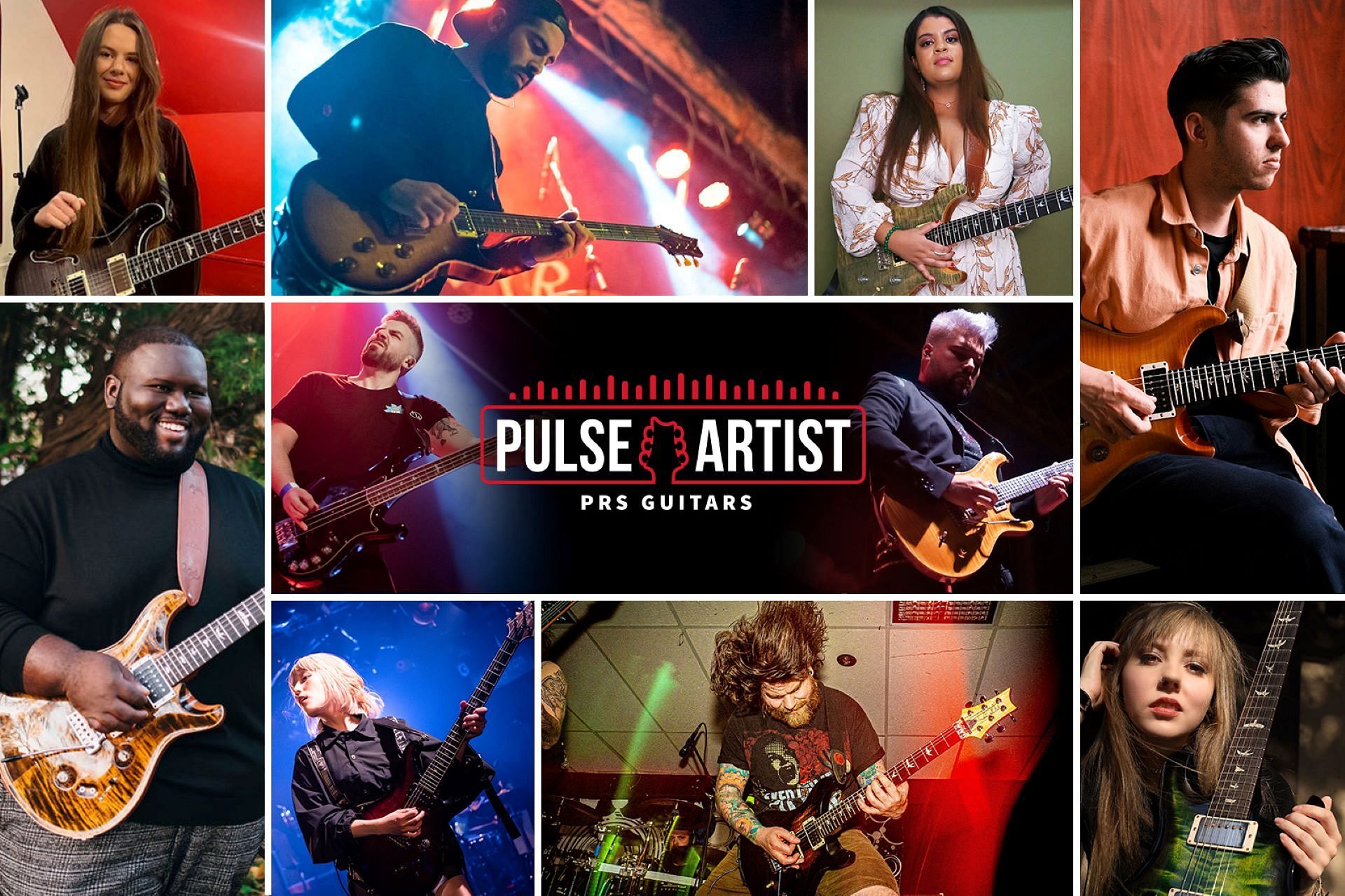 As we approach the end of the year and begin to look ahead towards 2023, it's time to share another roundup of Pulse Artist activity. Now entering its third year, the PRS Pulse Artist Program continues to expand in scope and output. Our community of artists have been hard at work, releasing new material, producing fresh content, and tearing up stages across the globe. We have been pleased to see these deserving artists branching out and being recognized with awards and sponsorships with increasing regularity. Take some time to discover and explore these artists through the official PRS Spotify and YouTube playlists and of course their own socials!
NEW RELEASES
Kyle Conner / This Heart I Surrender - Foundations
Ali Yasin Eser - Convergence EP

Marco Deustua & Carlos Bozzo / Stringlight - "HAZAKURA"
Anthony Arya / The Anthony Arya Band - "I'll Be Damned"
Wata Harikemu – "GYAN"

Adam Darling / Honey & Blue - Champagne and Candy Canes EP
HIginio Ruiz, Alvaro Castilla and Kike Martín / Heleven - "The Sniper"
Kia Rose - "High" & "End of the world"
Vinod Arora / KAPOW! – "Always meant to be"
Arwen Gutdem - "Me Salvaste"
Anthony Saturno / The Dirty Doves - Bumblebee Brandywine EP
Phillip Twogood / Acacia Ridge - "Nomad"
Jem Manuel / December Avenue - "Saksi Ang Langit"
José Pablo García / Serbia - "Eternos" & "Melodramática"
Phillip Hamilton - "Lemon Or Lime"

Davide Rinaldi - "𝗦𝘆𝘇𝘆𝗴𝗶𝗮"
Steve Barton / Elapse - "O Come, O Come, Emmanuel"
Ben Casabianca / Dead Relic – "The Great Divide"
COMING SOON
Jeff Paitchell - Change of Yesterday EP

Ivan Mallory / Amberstein - Stages EP
Rohit Sivaram / Enfierce – Before The Fall EP
Abigail Fierce – "I Just Wanna Feel Okay Again"

MEDIA & AWARDS
Abigail Fierce - Appears as Margot in the new Nickelodeon movie Fantasy Football.
Kaho Tsuji – Performed with Lilas Ikuta on MTVs "Unplugged" in Japan.

Petty Vimolwan - Won 1st Prize at Mahidol University's 2022 Young Artist Music Contest in Thailand.
John DeMena - His single "Eternal Eyes", was nominated for a 2022 Hollywood Music In Media Award and is up for "Best Music Video" at the Madrid Indie Film Festival. Additionally, his video for "People Are Strange" from Warner's The Doors tribute was featured on MTV Germany.
Tommaso Costa - Published a new "Jazz and Fusion" column in Guitar Club Magazine.

Miguel Juarez – Featured in Voyage ATL Magazine.

Teemu Rämö - Featured in the Finish newspaper Paikallislehti Joutsan Seutu.

--
PRS Pulse Artist playlists on YouTube and Spotify
Learn more about the PRS Pulse Artist Program here