Paul Reed Smith Honored with Road Naming Ceremony: "Paul Reed Smith Parkway"
Posted Oct 13, 2023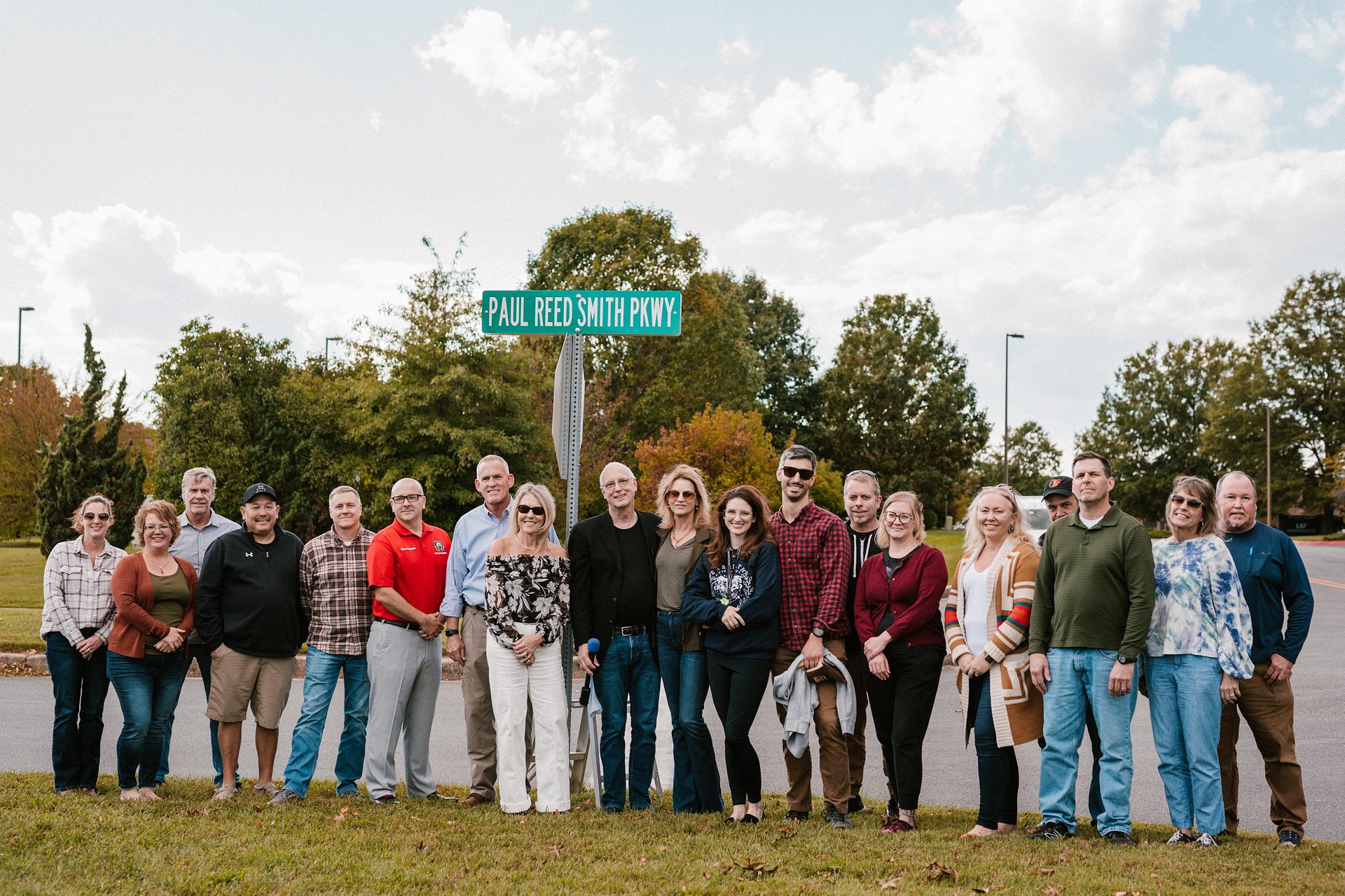 Joined by several Queen Anne's County Officials, a ceremony was hosted this week at The Chesapeake Bay Business Park in Stevensville, Maryland, to proudly announce the renaming of Schooner Parkway to Paul Reed Smith Parkway. The renaming of this roadway was a tribute to both Paul Reed Smith and our company's contributions to our local Queen Anne's County.

County Commissioner Chris Corchiarino expressed his enthusiasm for the name change, stating, "We are excited to officially rename this road Paul Reed Smith Parkway to recognize the contributions Paul Reed Smith and PRS Guitars has made in Queen Anne's County. Paul Reed Smith exemplifies 'pay it forward' with his passion for giving back and teaching others, demonstrated through his support of local charities and the community."
Paul moved the PRS factory from our previous location in Annapolis to the Chesapeake Bay Business Park nearly 30 years ago, in 1996, becoming the park's first major manufacturing tenant. Our business has expanded several times since 1985, and we currently employ more than 480 people in a 120,000 SQFT facility, making PRS the largest full-time private employer in QA County.
"I am honored that the county has acknowledged our business with this gesture. Maryland has been my home my whole life, and to be recognized as a positive force for the local community is awesome," said Paul Reed Smith. "I am very proud of what we have all built here."
As a company, we spearhead several initiatives throughout the year to support and engage with the broader community. From food, toy, and blood drives supporting Maryland communities in need, to raising money for our flagship charity: Johns Hopkins Kimmel Cancer Center in Baltimore, Maryland, PRS boasts a diverse, ever-growing portfolio of programs aimed to support the local community and beyond.