Santana to Release New Album, 'Blessings and Miracles'
Posted Sep 29, 2021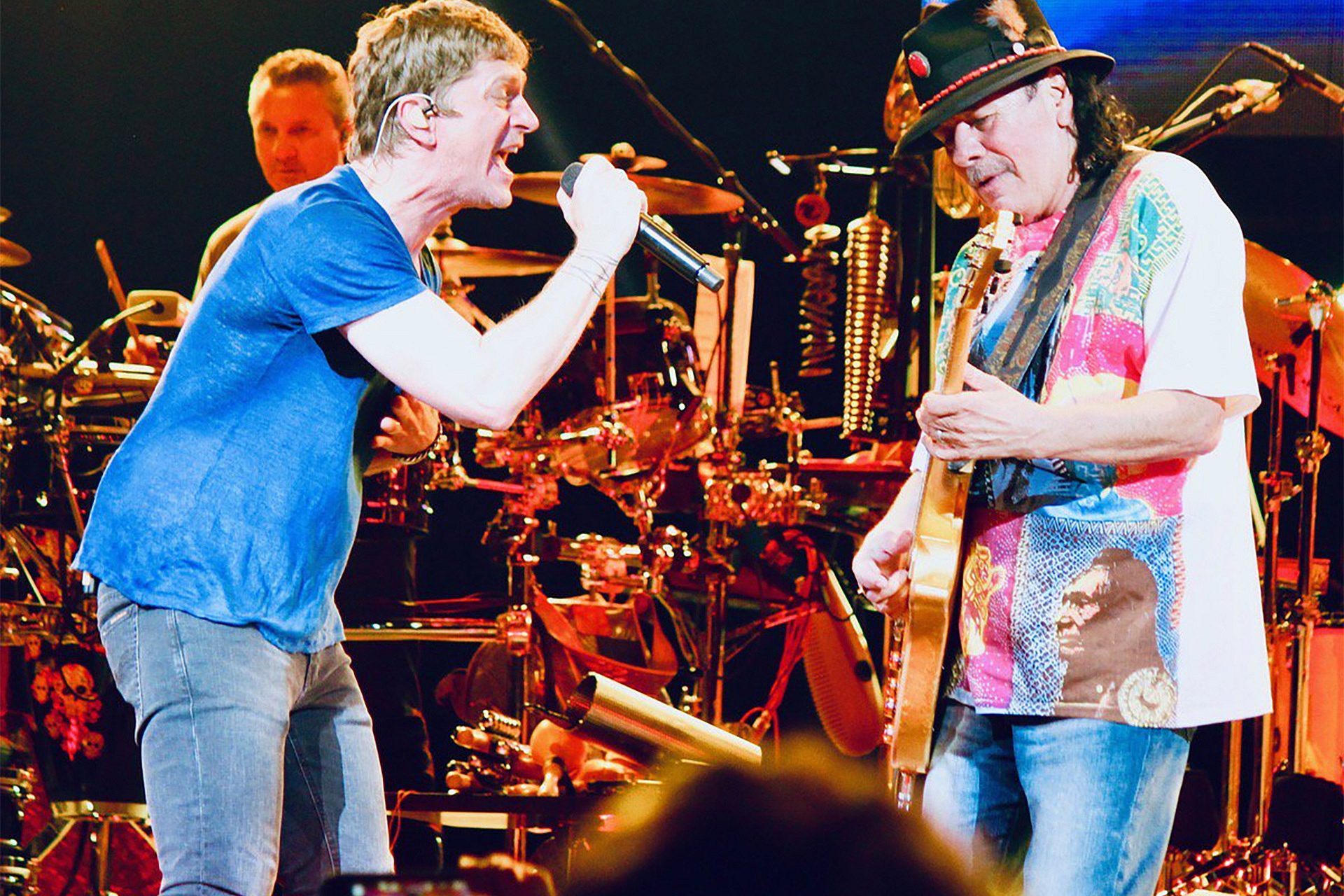 ^ Photo: Libby Fabro
Carlos Santana has announced that his star-studded new record Blessings and Miracles, is scheduled for worldwide release on October 15th. Blessings and Miracles is to be one Carlos's most ambitious and inspired albums, full of the spirituality and precise musicianship he has become synonymous with. Largely recorded in the wake of the COVID outbreaks, Carlos has devoted the better part of the last two years to the production of this album, often collaborating with other record makers and musicians remotely.
"It's amazing how we can record together these days without being in the same studio. I just close my eyes and I'm in the same room with whomever I'm playing with, even if they're somewhere far away. We share frequencies together." - Carlos Santana
The record's lead single "Move" sees Carlos reunited with Matchbox 20 singer Rob Thomas following up their 1999 multiple Grammy-winning smash "Smooth" with another catchy fusion of pop and Latin rock.
Listen to "Move" below:
The album's second single, "She's Fire," is one of two cuts written by chart-topping composer Diane Warren and features the rapper G-Eazy. Both singles are currently available to preview on major digital platforms. In addition to these fruitful collaborations, Blessings and Miracles has Carlos working with a wide range of brilliant artists and producers including Chris Stapleton, Steve Winwood, Chick Corea, Rick Rubin, Corey Glover, Kirk Hammett, Ally Brooke, Narada and Michael Walden, among others.

"The title of this album comes from my belief that we're born with heavenly powers that allows us to create blessings and miracles. The world programs you to be unworthy of those gifts, but we have to utilize light, spirit and soul – they're indestructible and immutable. Those are the three main elements on this album." - Carlos Santana
Blessings and Miracles Track List:
Ghost of Future Pull / New Light
Santana Celebration
Rumbalero (featuring Salvador Santana & Asdru Sierra)
Joy (Carlos Santana & Chris Stapleton)
Move (Carlos Santana, Rob Thomas, Zac Barnett & American Authors)
A Whiter Shade of Pale (featuring Steve Winwood)
Break (featuring Ally Brooke)
She's Fire (Diane Warren, G-Eazy & Carlos Santana)
Peace Power (featuring Corey Glover)
America for Sale (featuring Kirk Hammett & Marc Osegueda)
Breathing Underwater (featuring Stella Santana, Avi Snow, MVCA)
Mother Yes
Song for Cindy
Angel Choir (featuring Gayle Moran Corea)/ All Together (featuring Chick Corea)
Ghost of Future Pull II
* Vinyl Edition of Blessings and Miracles includes Yo Estare (featuring Ally Brooke)
--
Pre-order Blessings and Miracles HERE.