Watch How We Create Headstock Veneers!
Posted Apr 29, 2022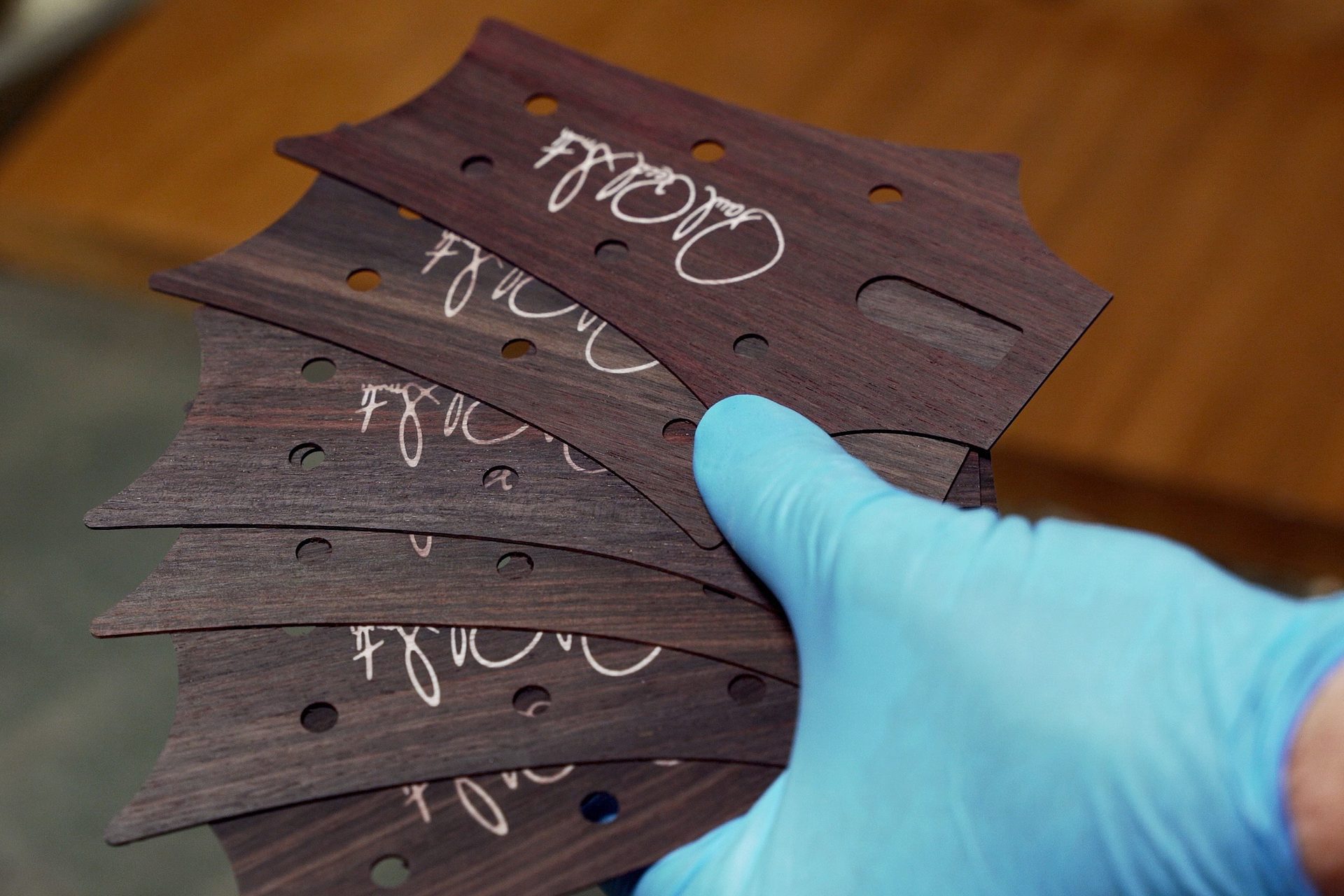 'From The Factory Floor' takes you on a deep dive into select processes around the PRS factory. In this episode, we look at how our inlay team makes eye-catching headstock veneers. From traditional belt sanding to cutting-edge CNC milling, a surprising amount of work goes into creating a beautiful and instantly recognizable headstock.

Enjoy a view "From the Factory Floor" as Woodshop Construction Manager Veronika Kirkpatrick narrates this process.

--
Click here to watch other episodes of From The Factory Floor!