Endless Features For Studio And Stage
"These basses give me everything I need for recording and playing live...all the tone, clarity, power, and feel...everything. They are works of art and great tools for working bassists." - Gary Grainger
The Grainger 5 is the evolution of our Private Stock Gary Grainger Bass line. As the primary designer of our Private Stock basses, Gary (John Scofield, Dennis Chambers, Frank Gambali, etc.) collaborated with many bass artists, including Wyzard (Mother's Finest) and Kevin Walker (Justin Timberlake), to create a Core PRS bass with all the character and quality of Gary's Private Stock models but with a more universal appeal.
Note: This model is no longer available for order. Due to our backlog, it will still be shipping through 2023 and may be available from our Authorized Dealer base.
Featured Specifications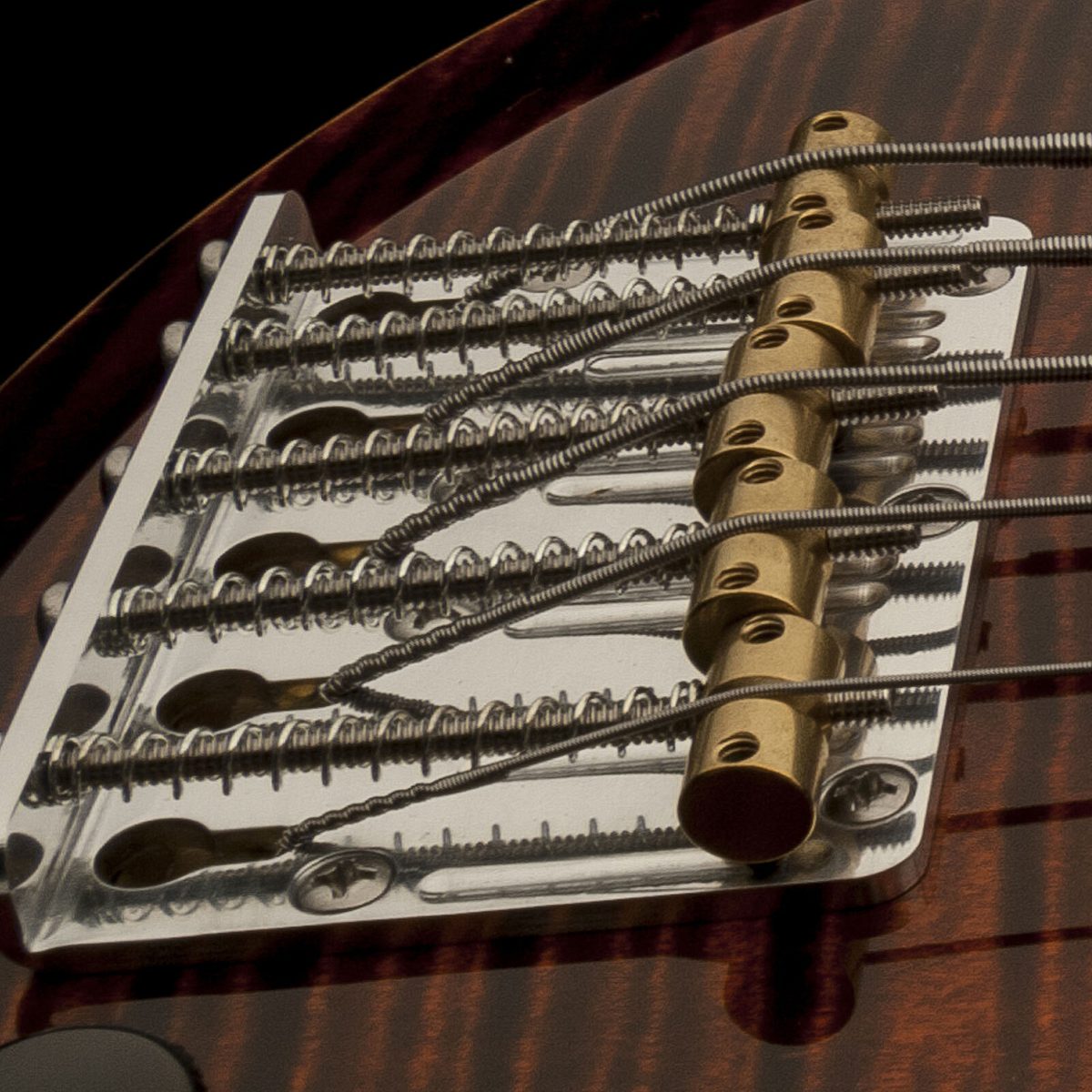 PRS Bass Bridge
---
A vintage inspired, tried-and-true design with modern updates to improve tuning stability.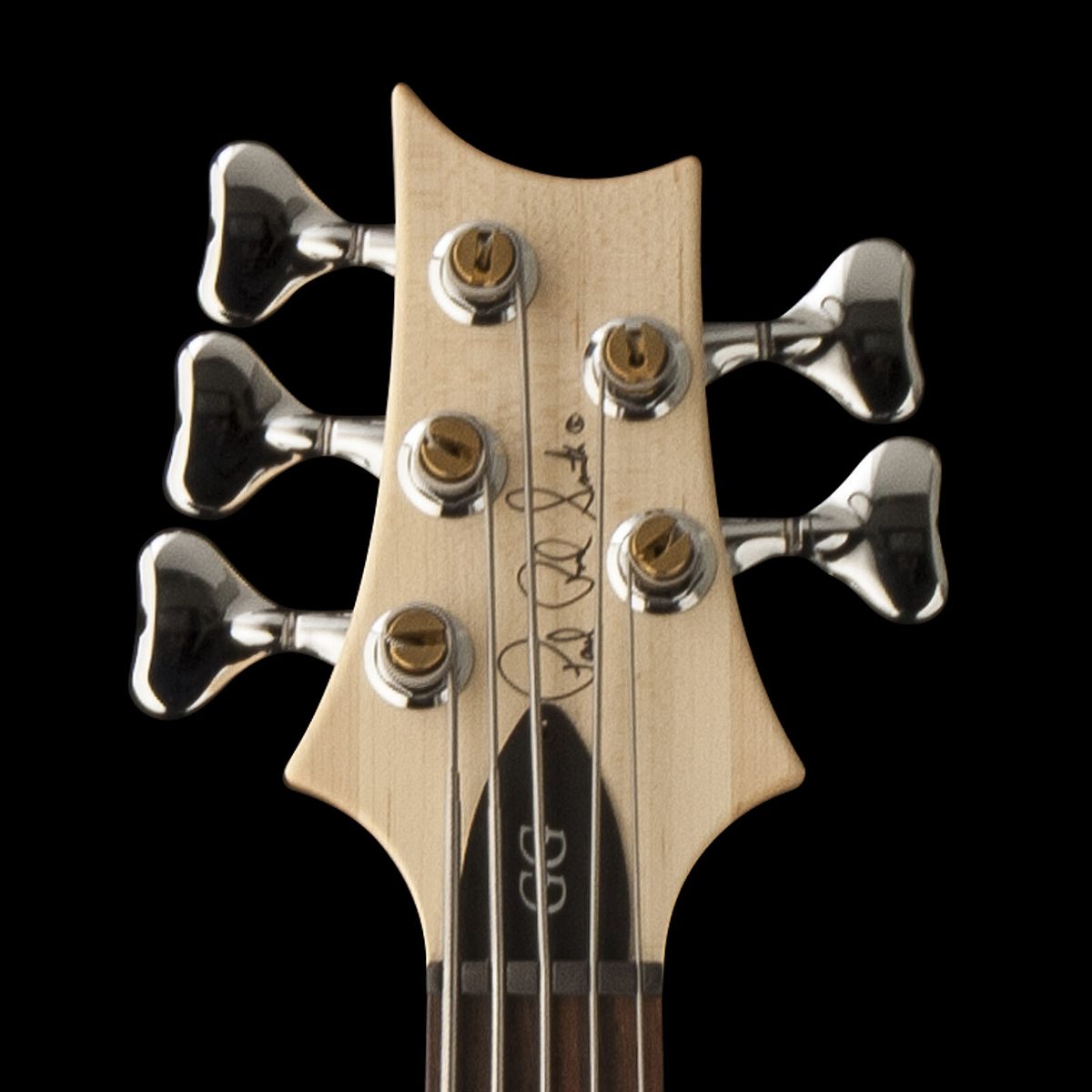 Bass Tuners
---
Found exclusively on PRS Grainger basses, these tuners feature an unplated brass shaft for direct string contact.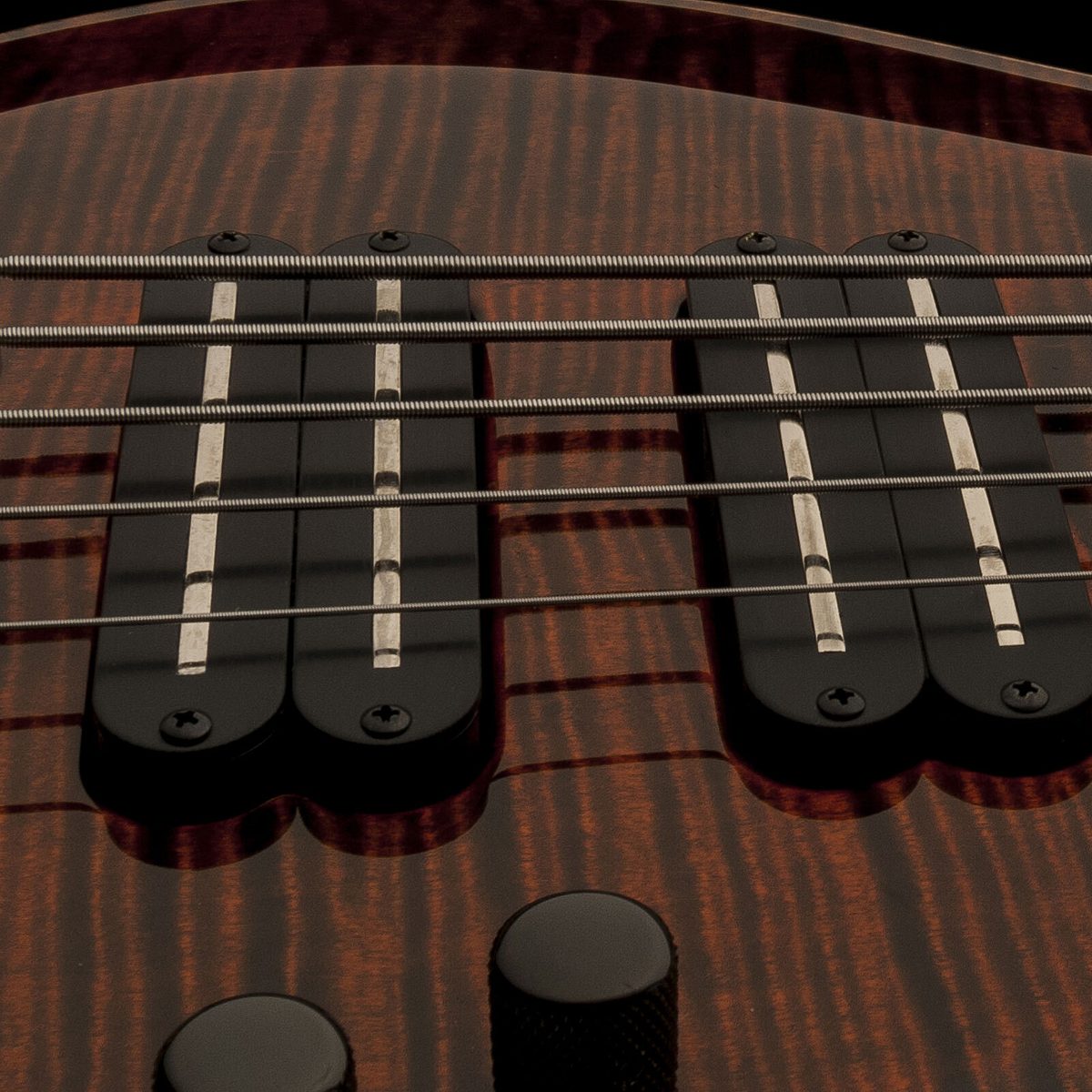 PRS GG Bass Pickups
---
Tone, clarity, and power in the studio or on the stage.
Specifications
Body
Body Construction
Solidbody
Top Wood
Maple
Back Wood
Mahogany
Top Carve
Violin
Finish
High Gloss Nitro
Neck
Number of Frets
24
Scale Length
34"
Neck Wood
Maple
Neck Construction
One-Piece
Truss Rod
Reinforced Double-Acting
Neck Shape
GG 5
Neck Depth at the 1/2 Fret
53/64"
Neck Width at the Nut
1 23/32"
Neck Width at the Body
2 31/32"
Fretboard Wood
Rosewood
Fretboard Radius
10"
Fretboard Inlay
Birds
Headstock Logo
Signature, Decal
Neck/Body Assembly
Neck/Body Assembly Type
Set
Hardware
Bridge
PRS 5-String Bass Bridge
Tuners
Bass Tuners
Hardware Type
Nickel
Nut
PRS
Truss Rod Cover
"GG"
Electronics
Treble Pickup
GG5
Bass Pickup
GG5
Controls
PRS/Grainger Active Electronics (2 Push/Pull Volume Knobs & 3 Knob EQ)
Additional Info
Strings
43-127
Tuning
Bass (5 String): B, E, A, D, G
Case
Hardshell Case
Options
10 Top
Controls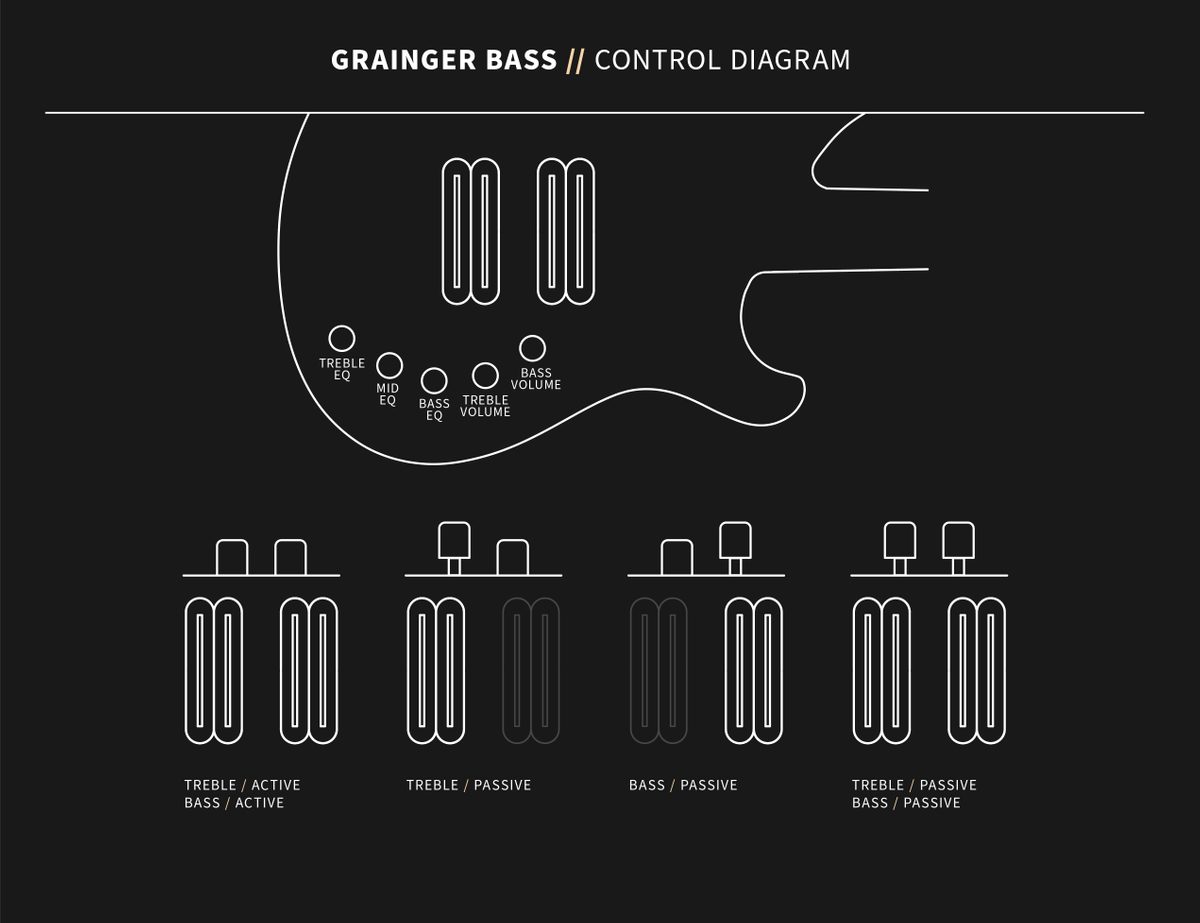 Grainger 5 String Bass - Controls Description
Push/pull volume neck
Down - Active
Up - Passive - if this knob is up and bridge volume push/pull is down, only neck pickup (passive) will be heard. Push/pull volume bridge
Down - Active
Up - Passive - if this knob is up and neck volume push/pull is down, only bridge pickup (passive) will be heard.
Accolades
"I can get everything that I need for recording and playing live; all the tones, clarity, power, feel...everything. It is truly a work of art but also a great tool for the working bassist."
- Gary Grainger
"The new PRS bass line is quite impressive, excellent tone for soloing or carrying a band. It goes easily from very nice to very nasty."
- Wyzard, Mother's Finest
"Providing the low end groove is my job and the PRS Grainger 5 string model is now my main bass. With a very solid B string and balanced tone this instrument allows me to create any bass tone I need to get the job done."
- Gene Quade, Sam Grow Band