Fresh, Versatile Tone
The S2 Custom 24 takes the original PRS guitar, the Custom 24, and re-imagines it with stripped-down features and a new aesthetic. Retaining the classic maple top/mahogany back combination with our classic body shape and an asymmetrical beveled top, this guitar has a resonant, powerful voice. Its versatility comes from its 85/15 "S" pickups with push/pull tone knob, and 3-way blade switch. Familiar for PRS players of old, and a fresh take for players of all types.
Featured Specifications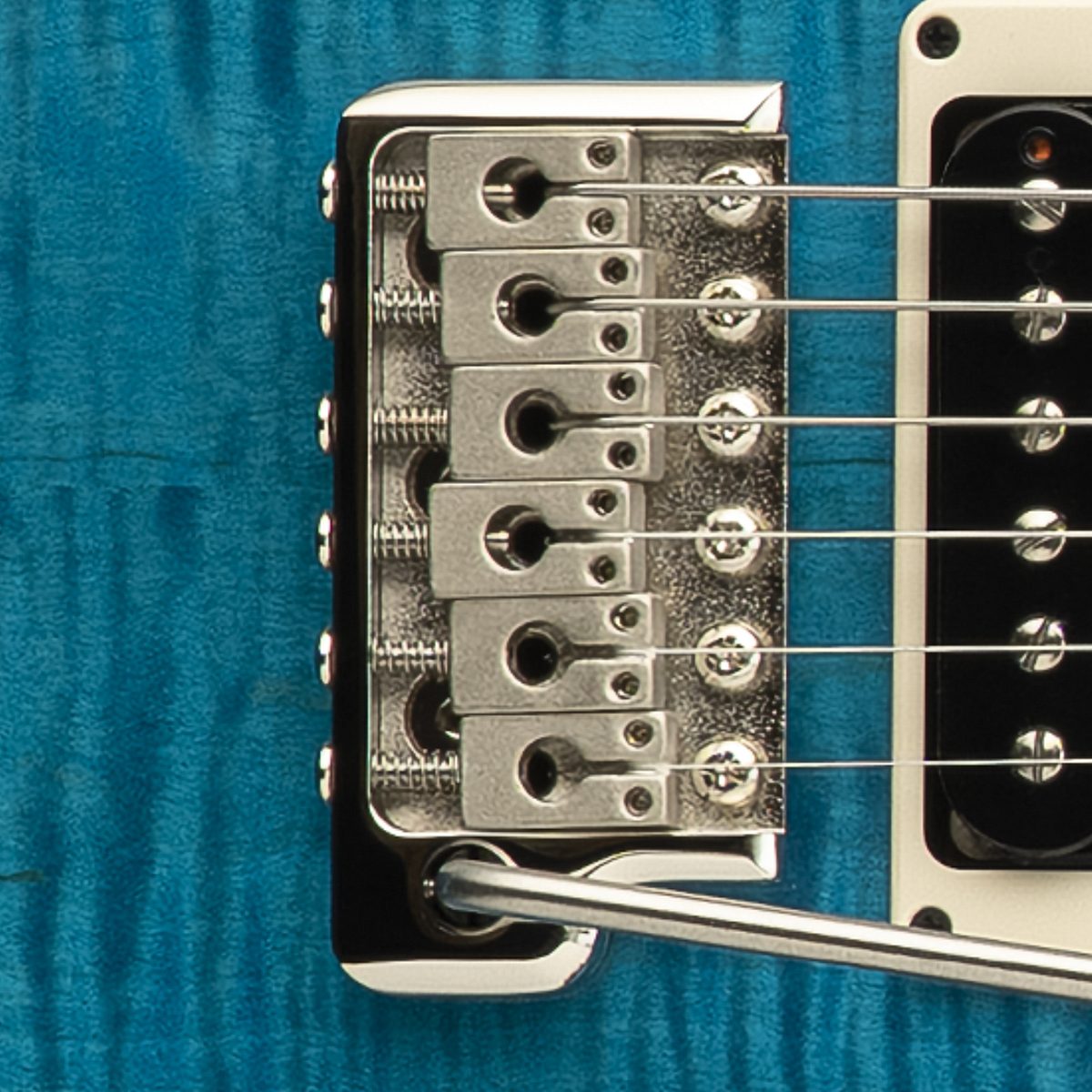 PRS Patented Tremolo, Molded
---
Patented design, delivering tonal fidelity, player comfort, and tuning stability.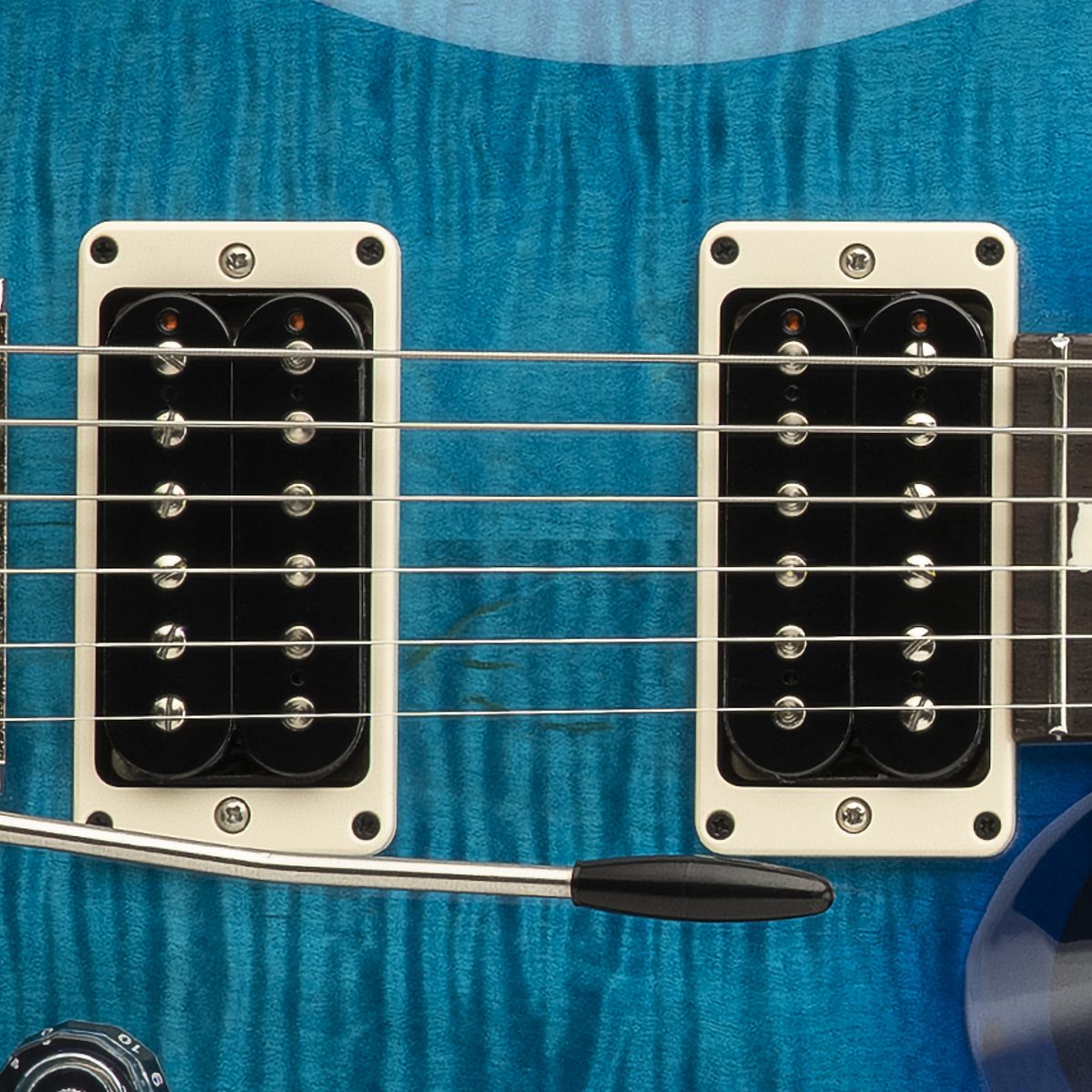 PRS 85/15 "S"
---
Uncovered pickups designed to PRS's specifications with clarity and extended high and low end – perfect for modern applications.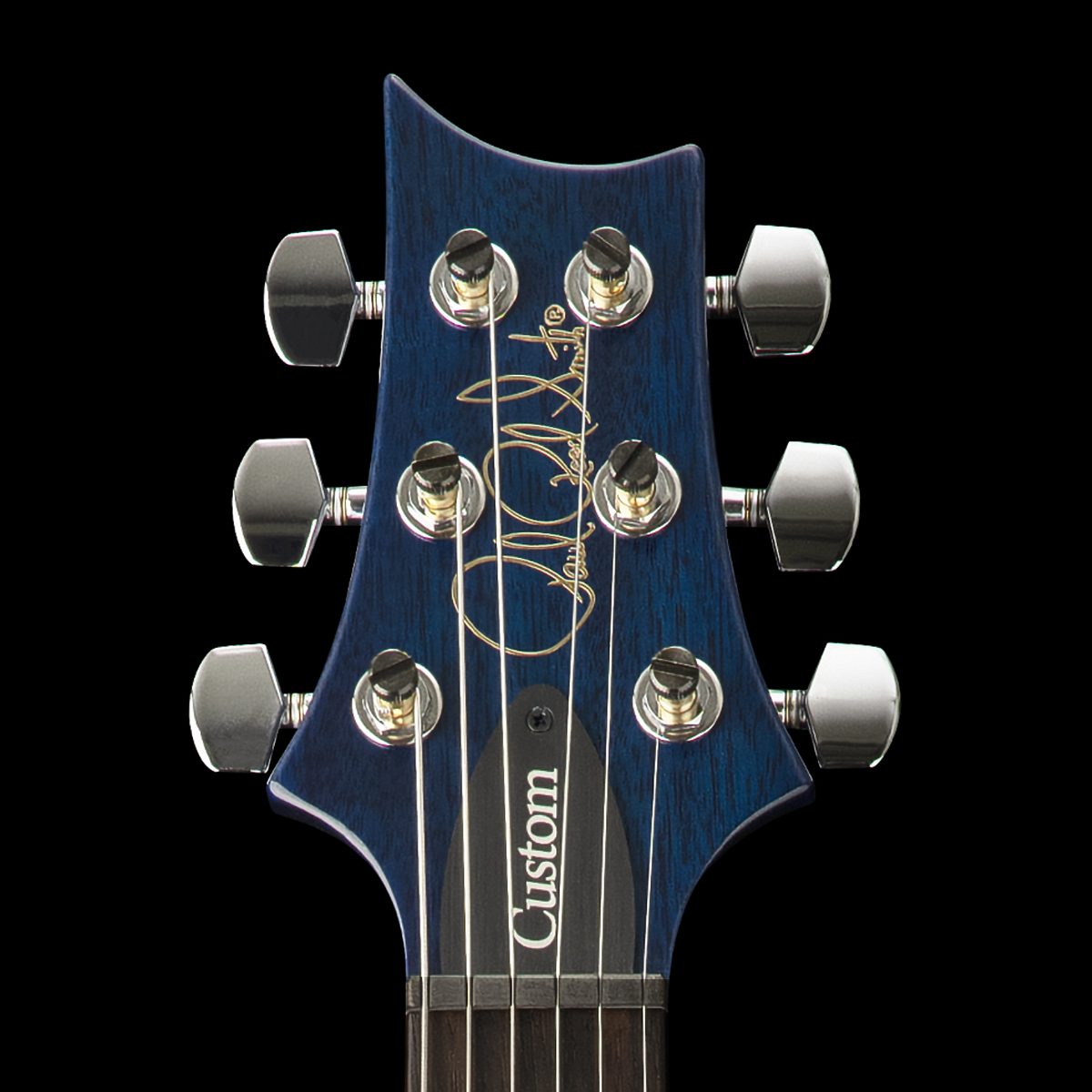 Low-Mass Locking Tuners
---
Our lightweight, locking tuners make stringing a snap and keep your guitar in tune.
Specifications
Body
Body Construction
Solidbody
Top Wood
Maple
Back Wood
Mahogany
Top Carve
Asymmetric Bevel
Finish
High Gloss Nitro
Neck
Number of Frets
24
Scale Length
25"
Neck Wood
Mahogany
Neck Construction
Scarfed
Truss Rod
PRS Double-Acting
Neck Shape
Pattern Thin
Neck Depth at the 1/2 Fret
53/64"
Neck Depth at the 12 1/2 Fret
57/64"
Neck Width at the Nut
1 11/16"
Neck Width at the Body
2 1/4"
Fretboard Wood
Rosewood
Fretboard Radius
10"
Fretboard Inlay
Birds
Headstock Logo
Signature, Decal
Neck/Body Assembly
Neck/Body Assembly Type
Set
Hardware
Bridge
PRS Patented Tremolo, Molded
Tuners
PRS Low Mass Locking
Hardware Type
Nickel
Nut
PRS
Truss Rod Cover
"Custom"
Electronics
Treble Pickup
85/15 "S"
Bass Pickup
85/15 "S"
Controls
Volume and Push/Pull Tone Control with 3-Way Blade Pickup Switch
Additional Info
Strings
PRS Signature 10-46
Tuning
Standard (6 String): E, A, D, G, B, E
Case
Gig Bag
Controls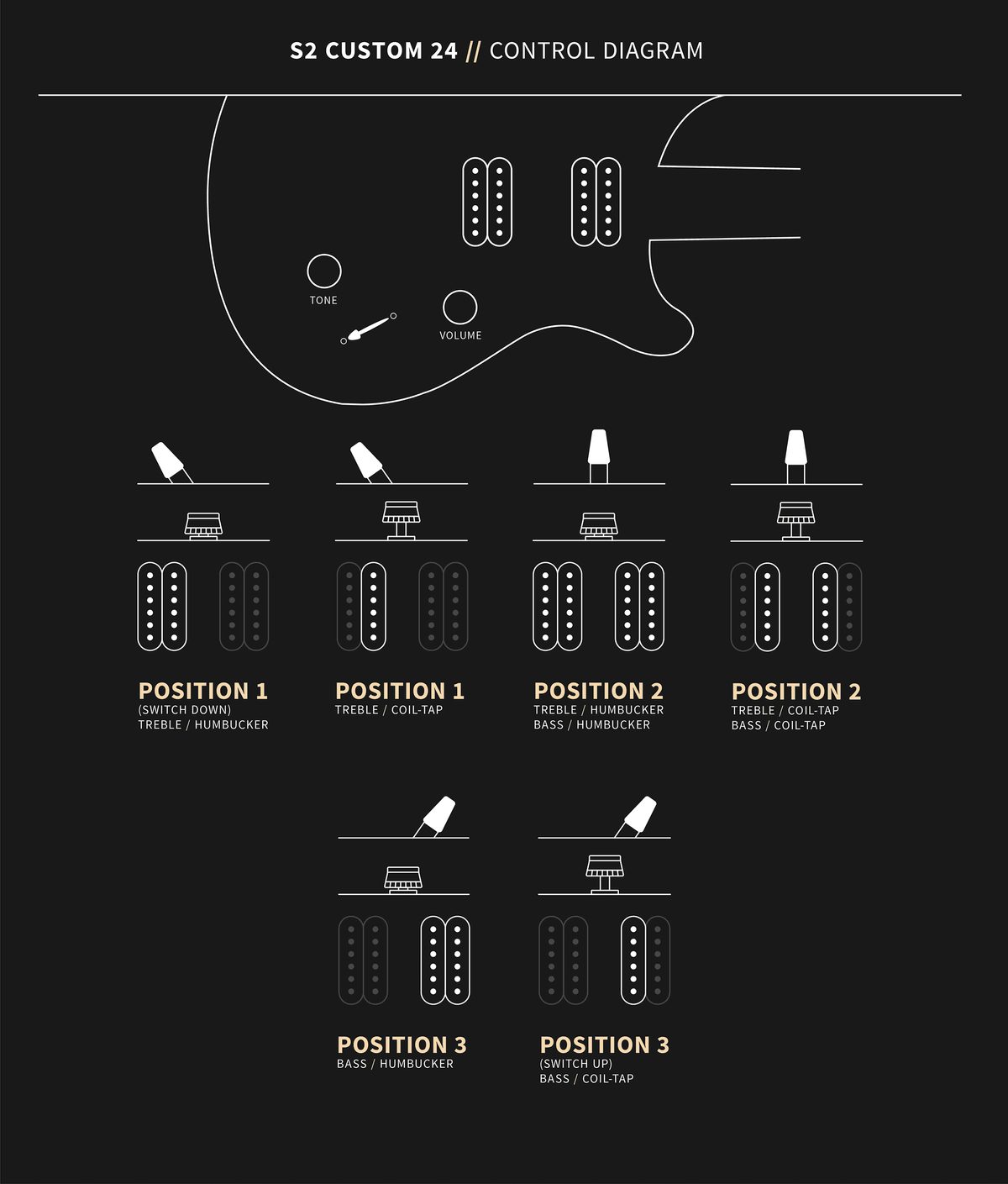 S2 Custom 24 - Controls Description
PRS-Designed 85/15 "S" treble and bass pickups
Master volume and push/pull tone, 3-way blade pickup switch
3-way blade pickup switch
Position 1 (down) - treble pickup
Position 2 - treble and bass pickups
Position 3 (up) - bass pickup
Push/pull tone pot
Down - humbucker mode
Up - single coil mode
Accolades
"From the second I plugged in the PRS Custom 24, I felt as if I've never had so much power being a guitarist. Its original unique sound is unmatched by any other guitar on the market!!! It has the most full tone of any guitar ever, and that's just stock. I now consider it as an extension of my body... Hell, I even sleep with the thing... (TRUTH)"
- Bryce Klemer, Pacific Dub
"When you're on the road every day, it takes a toll on your gear. These guitars are by far the best I have used PERIOD! Day in day out my S2 Custom 24 performs as it should. I beat this thing to death, literally, and it still stays in tune and sounds amazing!"
- David Whitaker, Another Lost Year
"Personally, with our style of music and our live show, the weight and feel of my S2 Custom 24 is the perfect guitar for me. Absolutely the best guitar I've ever owned, amazing tone, and takes a beating, you'll have to pry it out of my hands, and I hold on for life."
- Clinton Cunanan, Another Lost Year
"My S2 is my work horse, both live and in the studio. It's got the tonal versatility which sets PRS apart, and the quality of workmanship which means it effortlessly withstands the sweat and the knocks of our live show. I wouldn't be without it anywhere."
- Simon Delaney, Don Broco