Vintage Personality. Modern Reliability.
Anchored by PRS playability and craftsmanship, the S2 Vela is perfect for players who want PRS build quality and reliability with a fresh aesthetic. The Vela is the maiden voyage into an offset body shape for PRS and is both elegant and edgy. Loaded with a PRS DS-01 humbucker in the treble pickup position and the PRS-designed Type-D singlecoil in the bass pickup position, the Vela has a bright, punchy tone that sounds great plugged into your pedalboard or straight into an amp. A coil-tap on the tone control allows the DS-01 pickup to split into singlecoils and explore a whole new range of tones. The PRS plate-style bridge holds two brass saddles specifically designed for great sustain and perfect intonation so both rhythm and lead tones sound great no matter where you are on the fretboard.
In the studio or on the stage, you won't want to leave this guitar at home.
Featured Specifications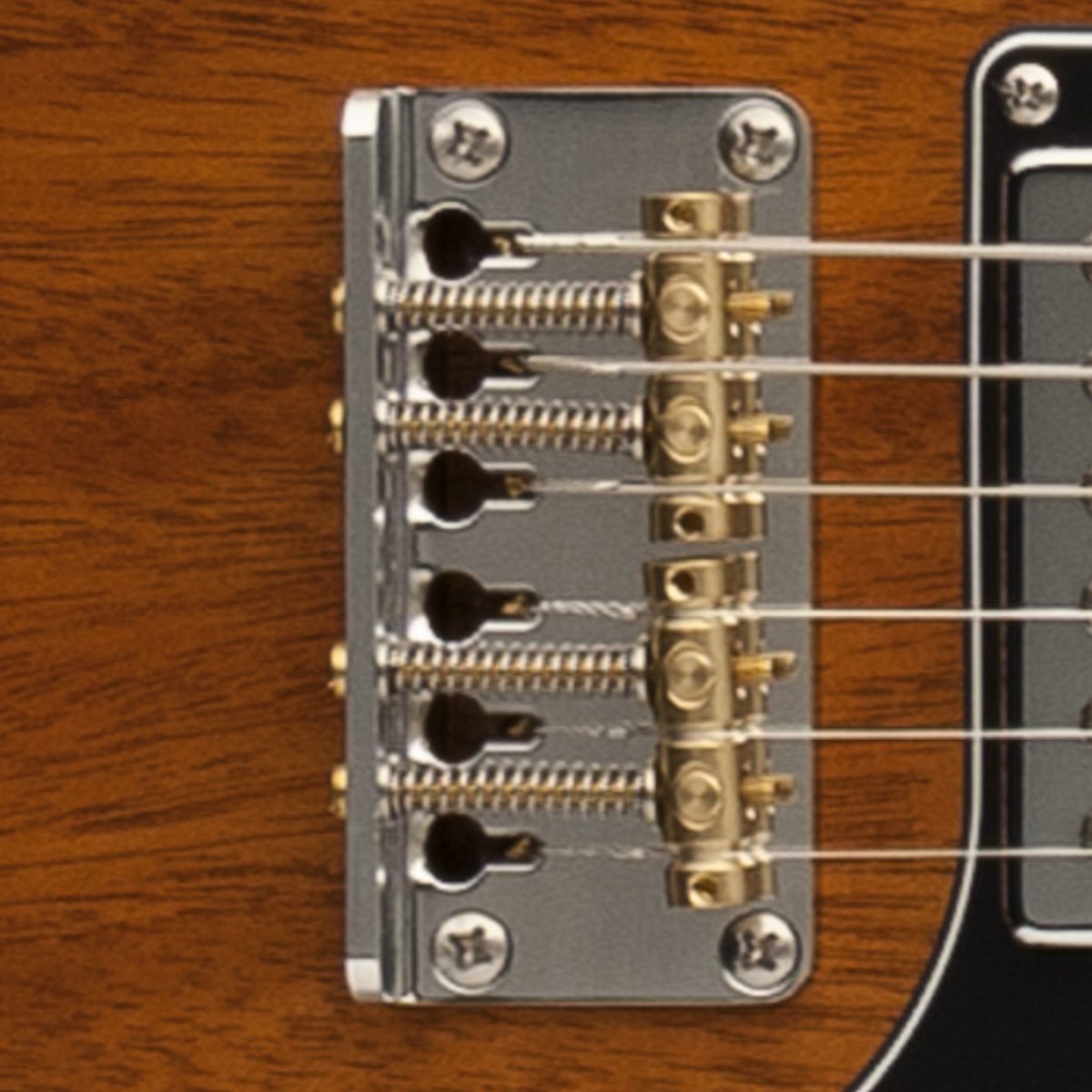 Plate-Style Bridge
---
Our steel plate-style bridge is easy to string, comfortable, fully-intonating and it sounds great.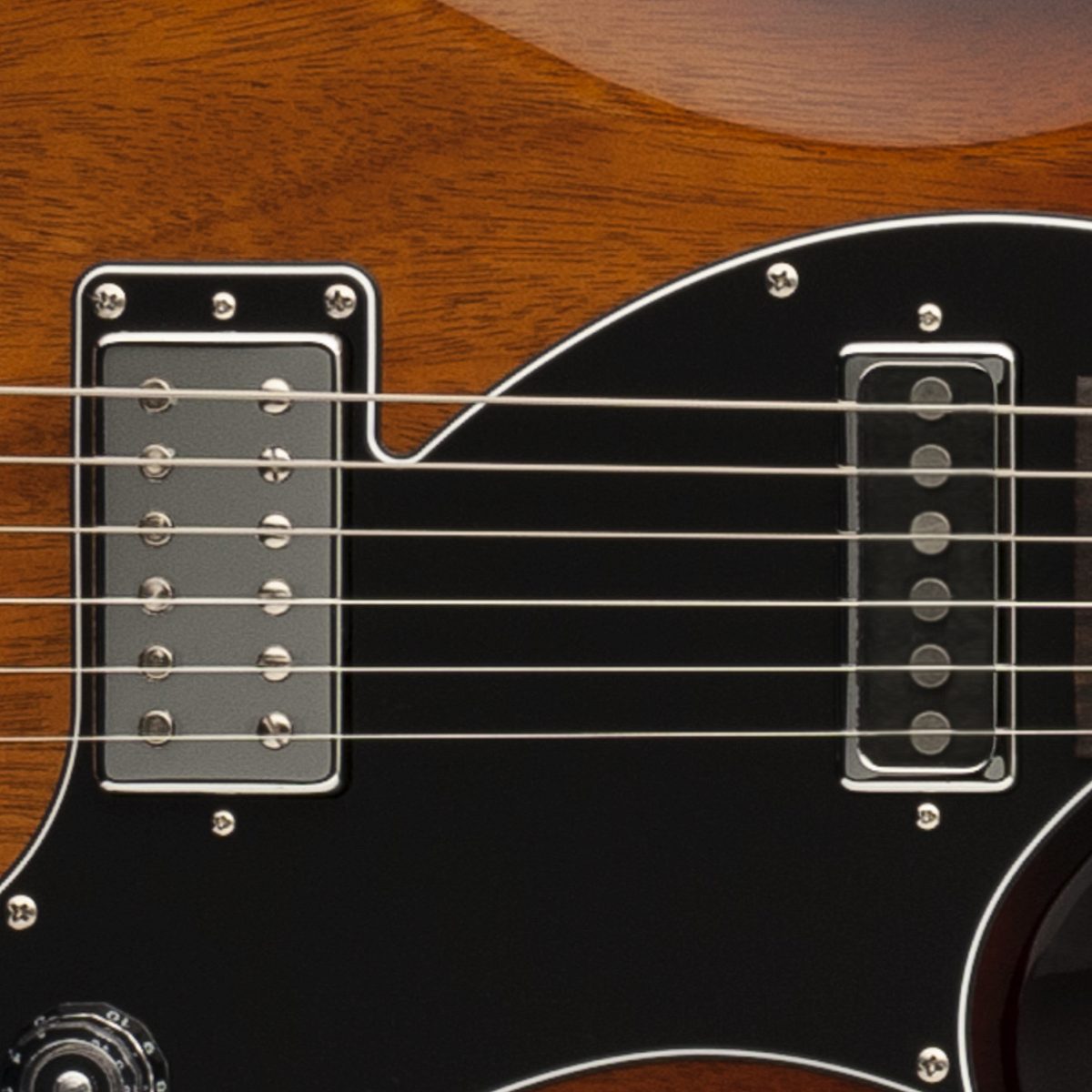 PRS-Designed DS-01 & Type-D Single Coil
---
Tone with attitude. Designed to deliver clear, full midrange and articulate, chimey high-end.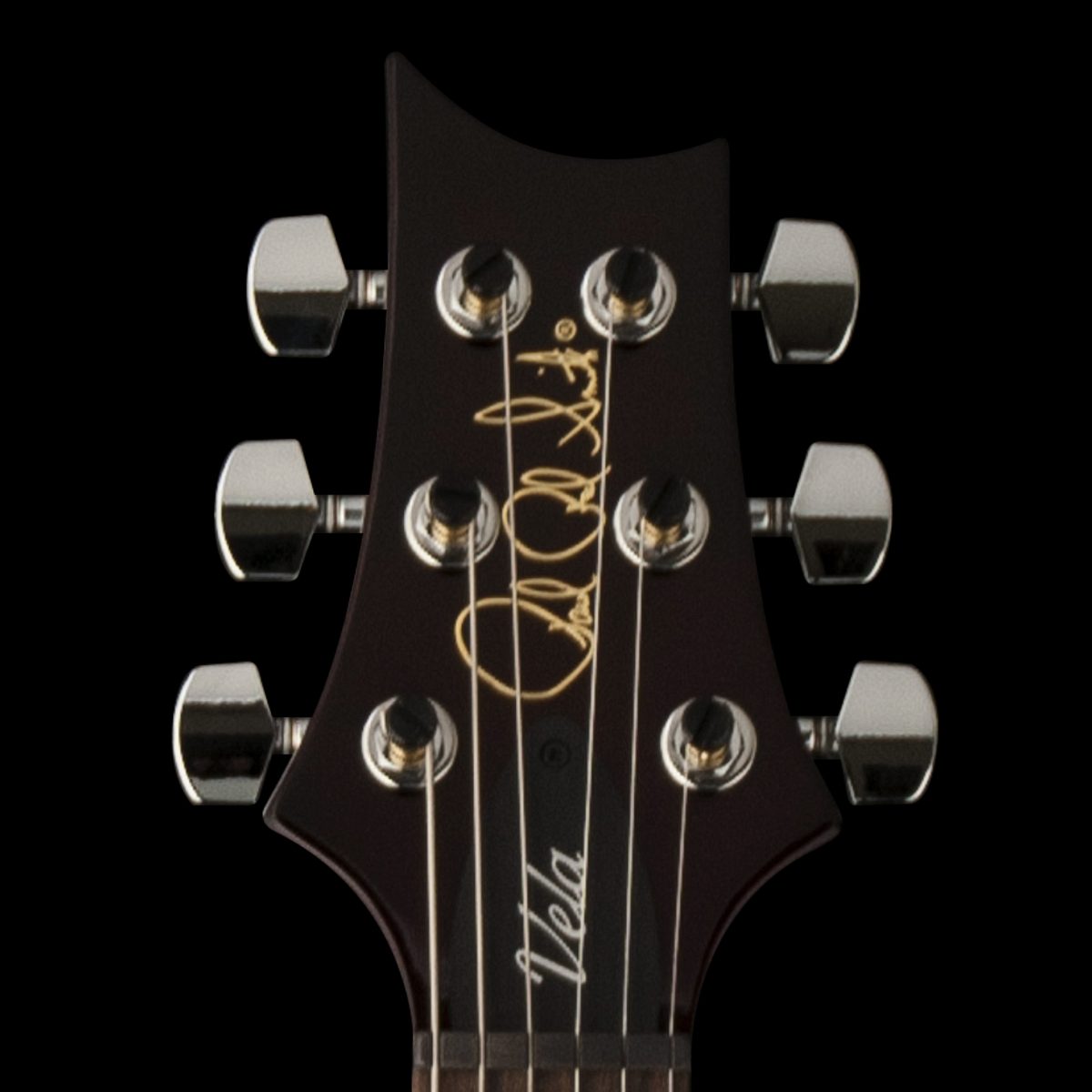 Low-Mass Locking Tuners
---
Our lightweight, locking tuners make stringing a snap and keep your guitar in tune.
Specifications
Body
Body Construction
Solidbody
Body Wood
Mahogany
Top Carve
Asymmetric Bevel
Finish
High Gloss Nitro
Neck
Number of Frets
22
Scale Length
25"
Neck Wood
Mahogany
Neck Construction
Scarfed
Truss Rod
PRS Double-Acting
Neck Shape
Pattern Regular
Neck Depth at the 1/2 Fret
27/32"
Neck Depth at the 12 1/2 Fret
59/64"
Neck Width at the Nut
1 21/32"
Neck Width at the Body
2 1/4"
Fretboard Wood
Rosewood
Fretboard Radius
10"
Fretboard Inlay
Dots
Headstock Logo
Signature, Decal
Neck/Body Assembly
Neck/Body Assembly Type
Set
Hardware
Bridge
PRS Plate Style
Tuners
PRS Low Mass Locking
Hardware Type
Nickel
Nut
PRS
Truss Rod Cover
"Vela"
Electronics
Treble Pickup
PRS-Designed DS-01
Bass Pickup
Type-D Singlecoil
Controls
Volume and Push/Pull Tone Control w/ 3-Way Toggle Pickup Switch
Additional Info
Strings
PRS Signature 10-46
Tuning
Standard (6 String): E, A, D, G, B, E
Case
Gig Bag
Controls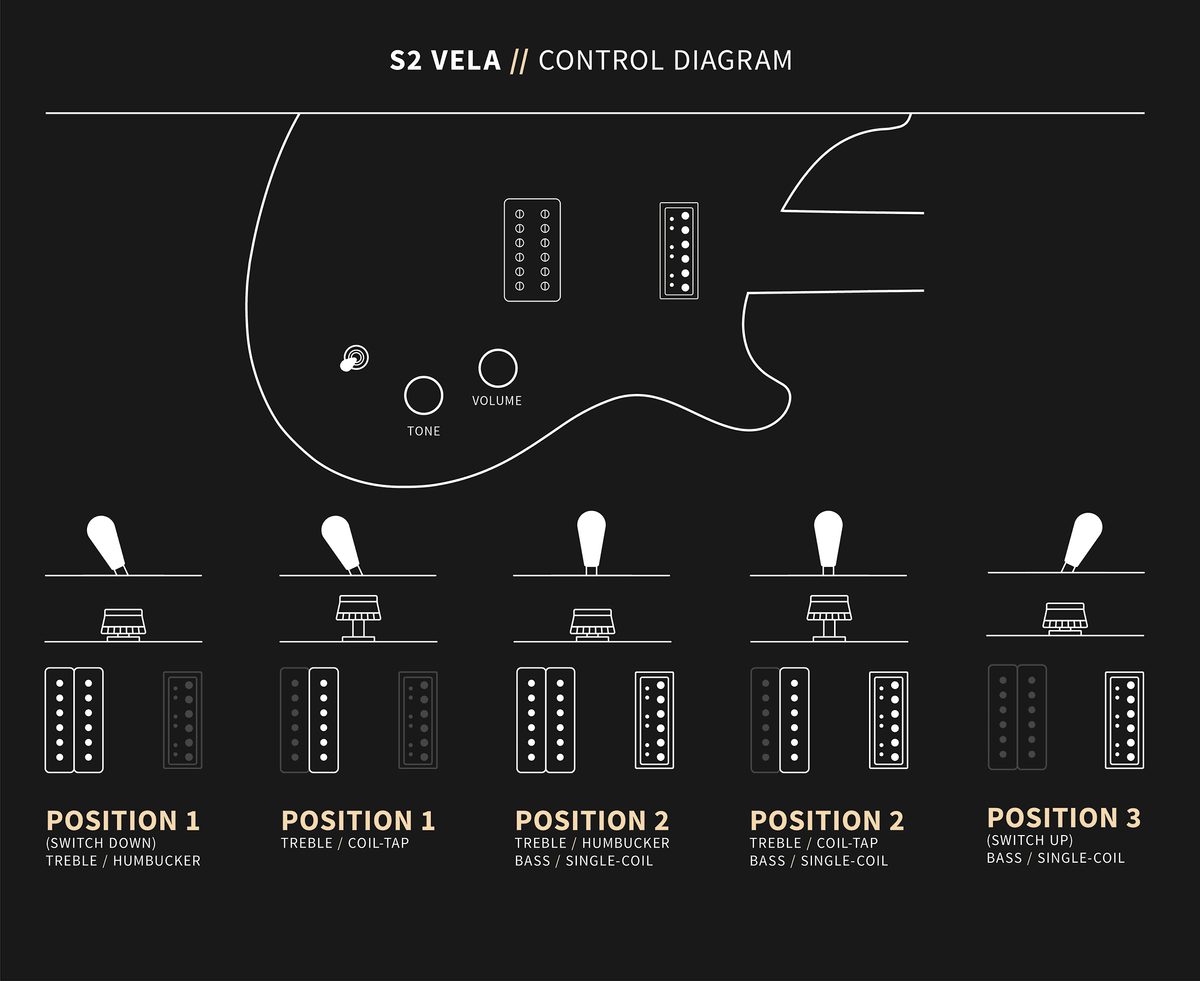 S2 Vela - Controls Description
PRS DS-01 treble and Type-D Single coil bass pickups
Master volume and tone control, 3-way toggle pickup switch
3-way toggle pickup switch
Position 1 (down) - treble pickup
Position 2 - treble and bass pickups
Position 3 (up) - bass pickup
Push/pull tone pot
Down - humbucker mode
Up - single coil mode
Accolades
"If you've previously balked at trying a PRS because you'd didn't dig the styling, this beautiful machine—and its beautiful tones—might flip that notion on its head."
"If the Vela had been made in the 1950's, it would be considered as classic as the Stratocaster. It's a natural guitar with a wonderful personality!"
- Walker Teret, Lower Dens
"PRS guitars are made with love and you can feel it when you play them. They are also made with an incredible understanding of what makes a guitar great. The Vela is a great rock guitar. It can do scuzz, fuzz, psych, punk, whatever you want and it also can scream some insane leads. I can't get enough of this axe!"
- Michael Gibbons, Bardo Pond
"The Vela nails all of the vintage tones I've become accustomed to using in the studio, and has become my go to live because of its stable intonation, tuning, and playability."
- Thomas Onebane, Royal Teeth
"I think the PRS team has hit a home run with the Vela. In terms of quality and tone at this price point, I don't think anyone else is making anything remotely close."
- Jordan Smith, Diarrhea Planet
"Overall, the PRS S2 Vela is a great guitar at a great price point. This is the perfect jack-of-all-trades guitar and is one that will presumably last for many years to come."
- Crafted
"PRS have really created something important with the S2 range. Every guitar I've played has shown the thought, care and (yes) love that the company has thrown at the project. But the Vela may be the best yet. It is beautifully made, has a huge tonal range and sounds and feels lovely."
"This is SWEET. The feel and sound transcend what a guitar can be. The Vela has soul, it's alive and part of something greater than you can imagine. It sounds so nice and is so beautiful. The Paul Reed Smith Vela, It's a dream."
- John Gibbons, Bardo Pond
"I've always been a bridge pickup guy and a sucker for big, bright, punchy guitar tones. I knew this guitar would be great for clean studio playing, but I was really pleasantly surprised by how well the Starla pickup worked for driving power-pop and punky, angular playing -- The tone is bright and punchy, but never too thin. The coil tap control is a neat function too, opening up an equally great tone with a little more chime to it. I can tell I'll be using this guitar for years to come in a variety of different projects."
- Tommy Siegel, Jukebox The Ghost
A really broad range of sounds can be had from this guitar using the tone control, the three-way toggle selector and the coil split, especially if one were to run it through a larger amp with some tonal options and a pedal or two."
"While it's probably shocking to the PRS purists, I'm a sucker for offset guitars and the Vela design won me over instantly."
"With its versatile variety of tones, first-class craftsmanship and construction, and incredibly comfortable playability, the PRS S2 Vela is a new classic that will be embraced by discriminating players looking for something a little different."