NOTE: This page is displaying the 2023 model specifications. To see the current model specifications,
click here
.
Expanded Sonic Territory
The Custom 24 is the quintessential PRS guitar: the iconic guitar that started it all back in 1985. The Custom 24-08 keeps all the foundational specs of the instrument, while taking the Custom platform to new sonic territories. Like the Core Series instrument, the SE Custom 24-08 features two mini-toggle coil-split switches that individually split the humbuckers into true single coils for a total of eight pickup configurations. Classic design elements include a maple top, mahogany back, rosewood fretboard, 24 frets, 25" scale length, bird inlays, signature headstock logo, and PRS patented molded tremolo.
Featured Specifications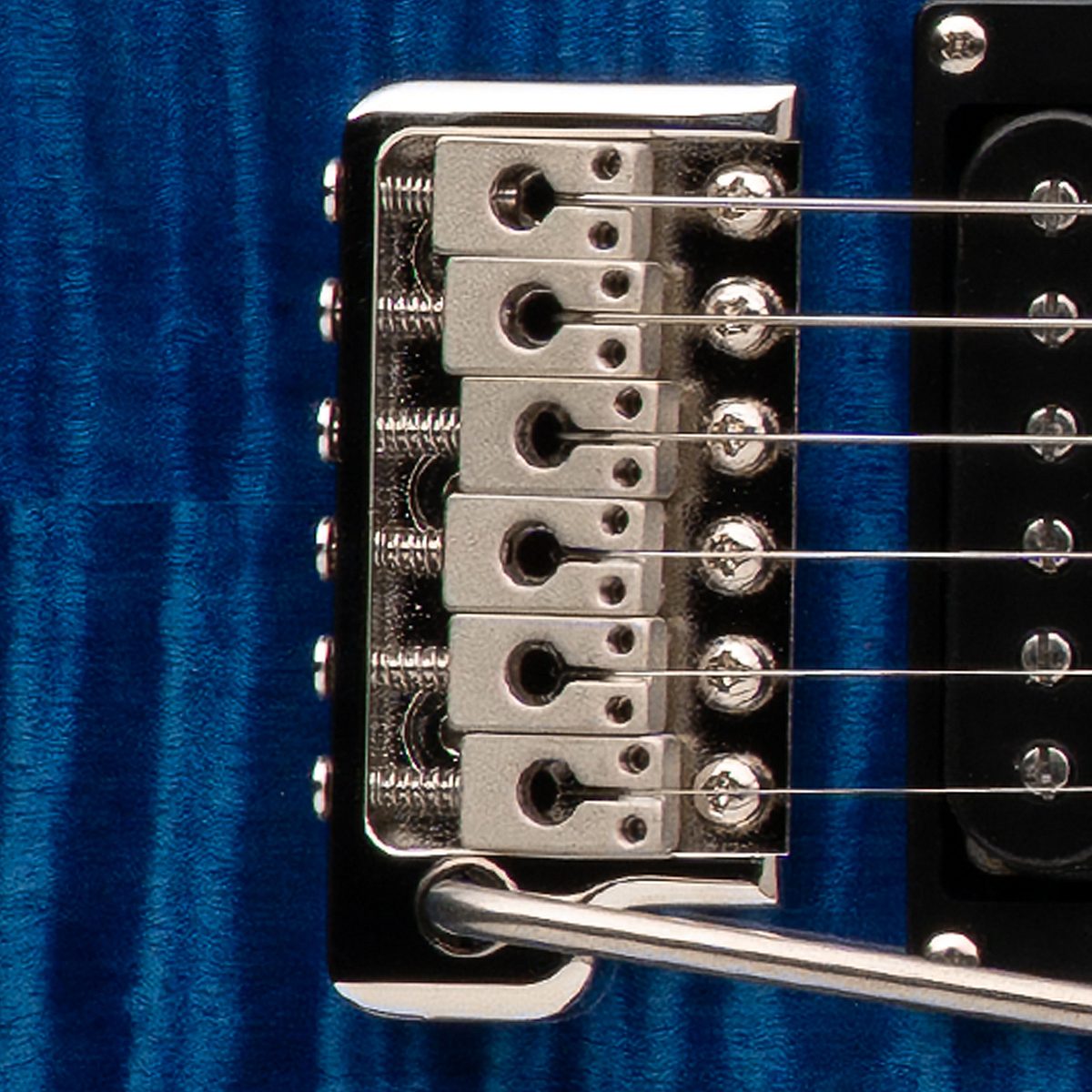 PRS Patented Tremolo, Molded
---
Patented design, delivering tonal fidelity, player comfort, and tuning stability.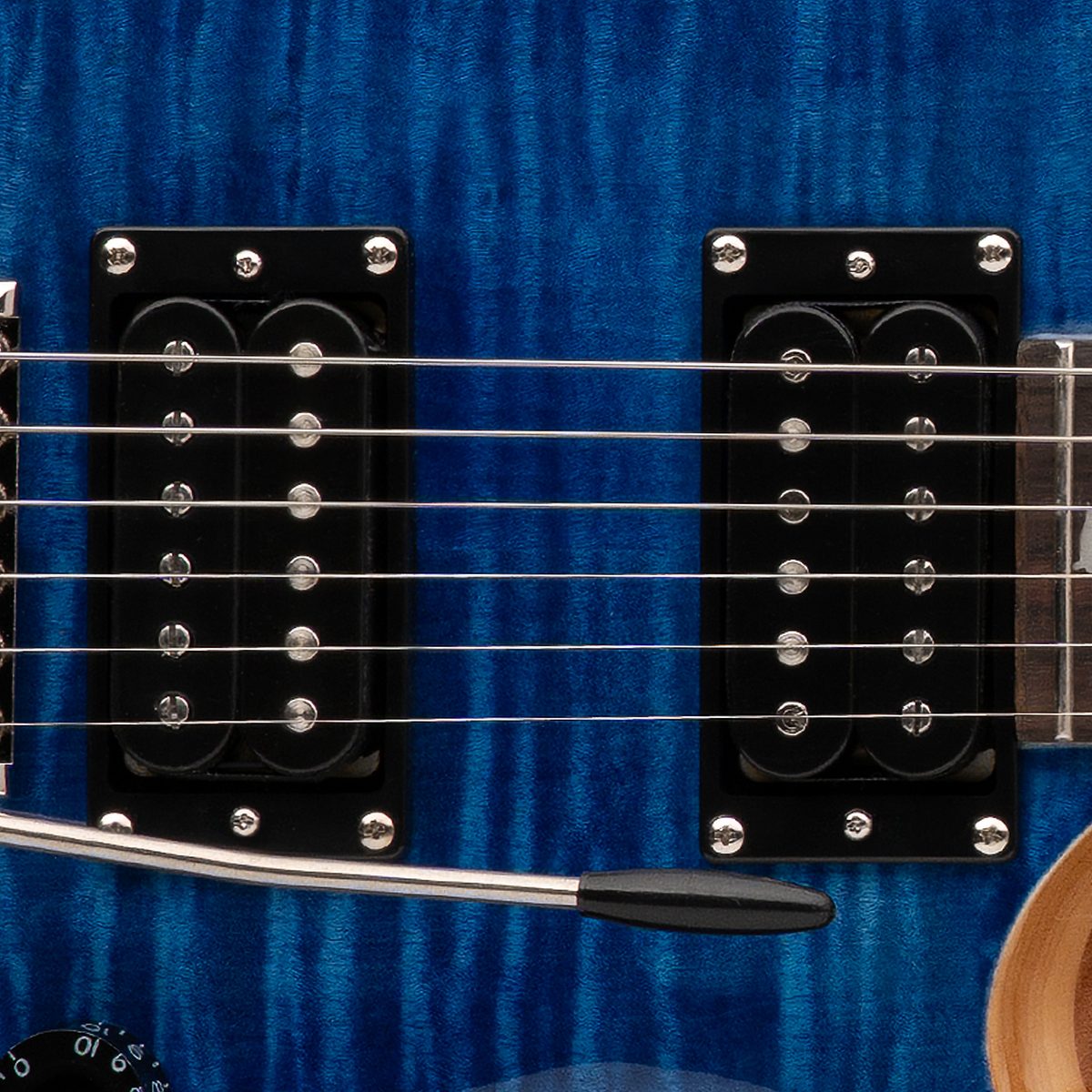 PRS TCI "S"
---
Musical pickups that offer versatile tones from spanky single coils to full soapbars. Designed to PRS's specification.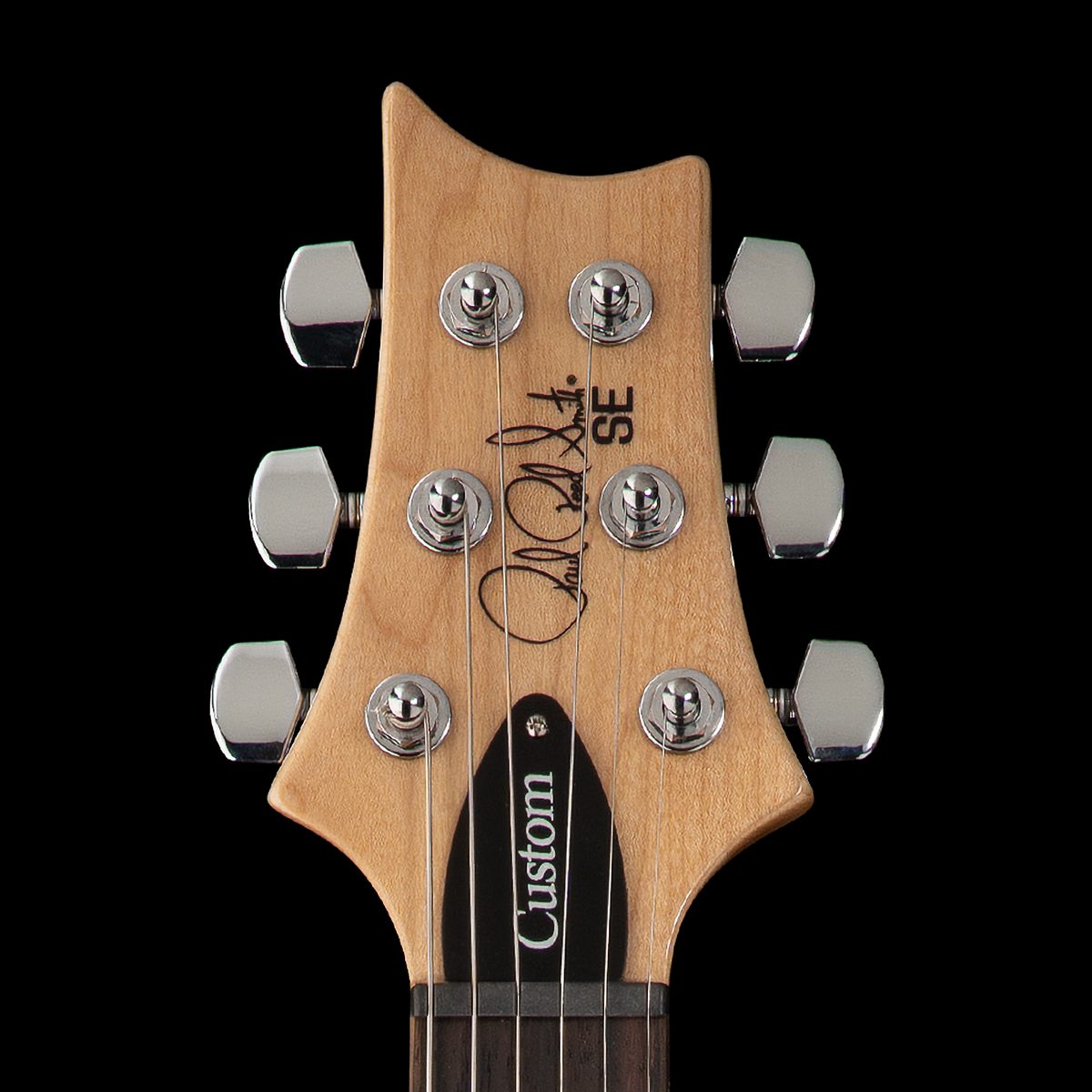 PRS-Designed Tuners
---
Designed to PRS's specifications, these lightweight tuners provide precise tuning and won't dampen your tone.
Specifications
Body
Body Construction
Solidbody
Top Wood
Maple
Veneer
Flame Maple
Back Wood
Mahogany
Top Carve
Shallow Violin
Neck
Number of Frets
24
Scale Length
25"
Neck Wood
Maple
Neck Construction
Multi-Ply
Truss Rod
PRS Double-Acting
Neck Shape
Wide Thin
Neck Depth at the 1/2 Fret
13/16"
Neck Depth at the 12 1/2 Fret
57/64"
Neck Width at the Nut
1 11/16"
Neck Width at the Body
2 1/4"
Fretboard Wood
Rosewood
Fretboard Radius
10"
Fretboard Inlay
Birds
Headstock Logo
Signature "SE"
Neck/Body Assembly
Neck/Body Assembly Type
Set
Hardware
Bridge
PRS Patented Tremolo, Molded
Tuners
PRS Designed Tuners
Hardware Type
Nickel
Nut
PRS
Truss Rod Cover
"Custom"
Electronics
Treble Pickup
TCI "S"
Bass Pickup
TCI "S"
Controls
Volume and Tone Controls with 3-Way Toggle Pickup Switch & Two Mini-Toggle Coil-Split Switches
Additional Info
Strings
PRS Classic 9-42
Tuning
Standard (6 String): E, A, D, G, B, E
Case
Gig Bag
Controls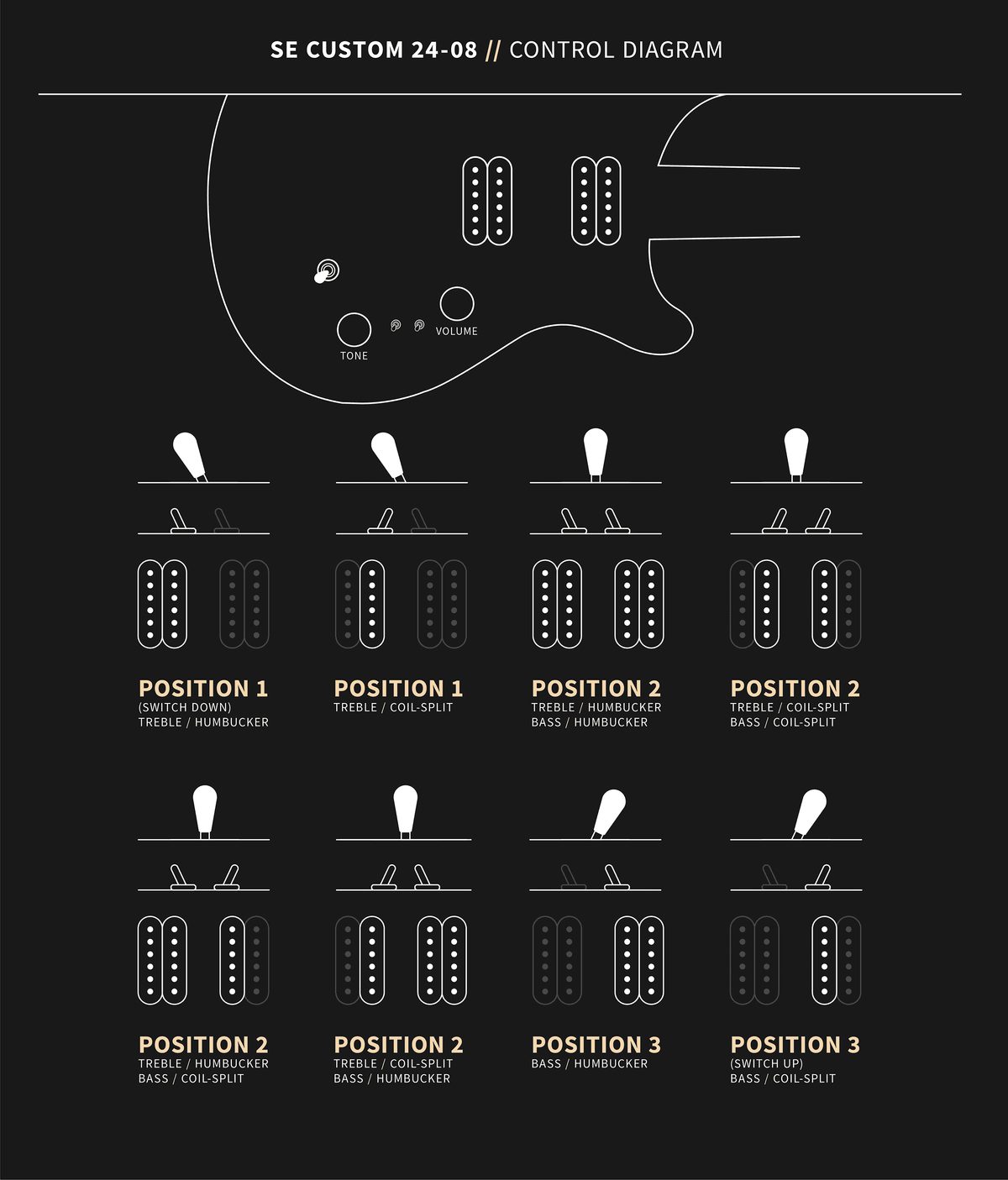 SE Custom 24-08 - Controls Description
3-way toggle pickup switch
Position 1 (down) - treble pickup
Position 2 - treble and bass pickups
Position 3 (up) - bass pickup
Mini-toggle switches
Down - humbucker mode
Up - single coil mode
Accolades
For a sub-$1000 price point, you really get your money's worth when it comes to action, fit, & finish. This guitar, especially in the Eriza Verde finish, is stunning from top to bottom…I'd be hard-pressed to pick anything over this if you told me I need to grab a guitar and play a handful of styles and genres on stage tonight. PRS has done a great job with this one, and the SE Custom 24-08 is another premium addition to their affordable lines.
These [SE Custom 24 & SE Custom 24-08] are inherently versatile designs that will cover a wide range of styles. The vintage-hot voice of their pickups is a great place to start, but once you factor in those switching options these both reveal themselves as Swiss Army Knife six-strings.
"Many times, when multiple options are available with pickups, one or two just don't really make sense. Not here; we found the single coil tones very sweet and still maintained unity gain and didn't require any fussing with boosting the signal in other ways to still be heard or cut through…Overall, it's a practical and giggable instrument right out of the box."