Single Coil Snap & Humbucking Power
The PRS Studio model is a modern take on a traditional single-single-hum guitar. With PRS's proprietary Narrowfield pickups in the middle and bass positions and a 58/15 LT humbucking treble pickup, the PRS Studio offers punchy singlecoils, vintage scooped tones, and the chunky kick of a treble humbucker screaming in one instrument. This whole new scope of sounds (that are only possible with a three-pickup guitar) are easily accessible in the Studio model thanks to the push/pull tone control and 5-way blade switch. With seven combinations in all, the PRS Studio covers classic tones but maintains a unique voice making it a perfect "desert island" guitar.
Featured Specifications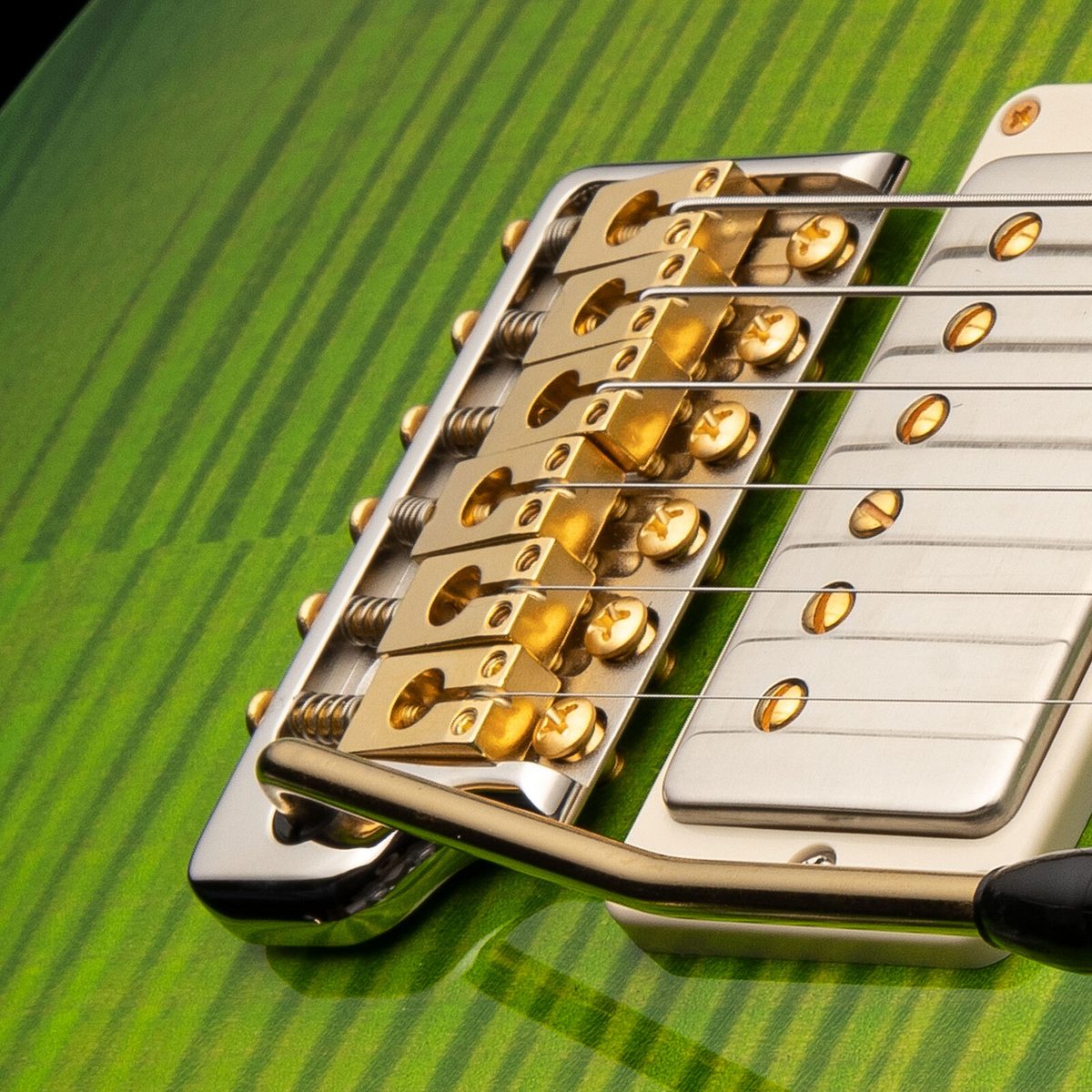 PRS Patented Tremolo, Machined
---
Meticulous design delivering sonic fidelity, player ergonomics, and revolutionary tuning stability.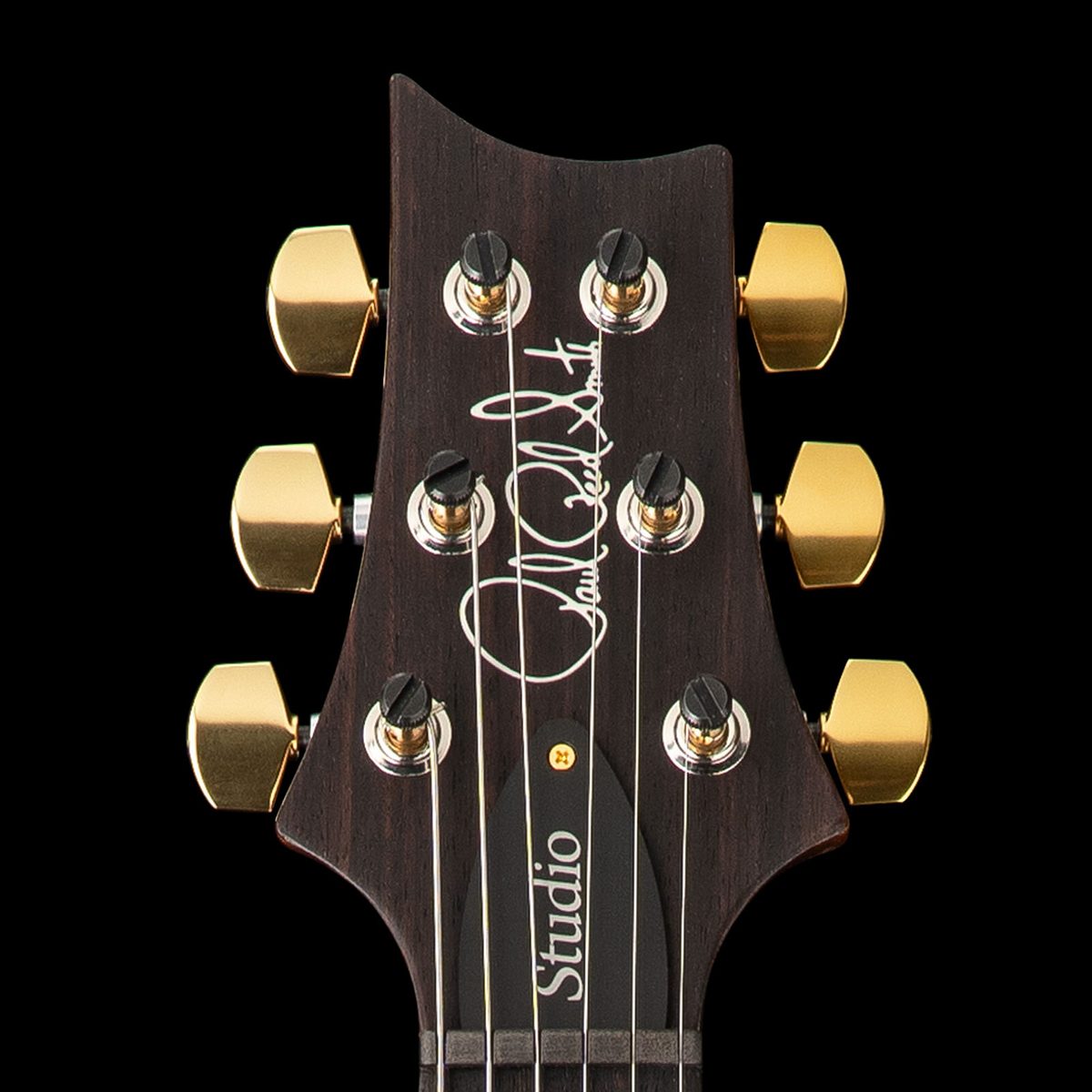 PRS Phase III Locking Tuners
---
Modern locking technology with vintage elegance, these tuners promote tone transfer for a louder, more resonant instrument.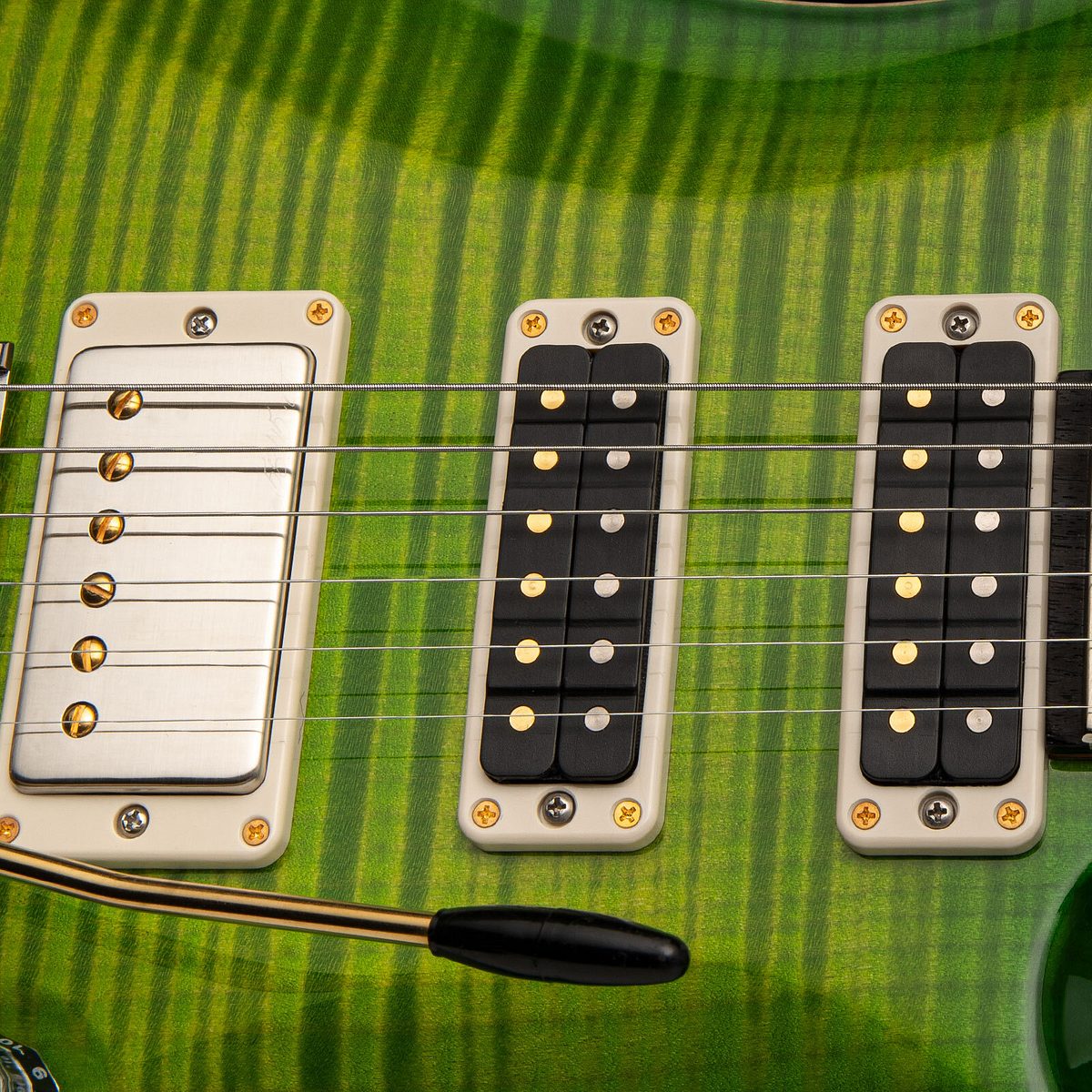 PRS 58/15 LT Pickups
---
"Low turn" pickups with vintage warm, clear tone.
Specifications
Body
Body Construction
Solidbody
Top Wood
Maple
Back Wood
Mahogany
Top Carve
Violin
Finish
High Gloss Nitro
Neck
Number of Frets
22
Scale Length
25"
Neck Wood
Mahogany
Neck Construction
One-Piece
Truss Rod
PRS Double-Acting
Neck Shape
Pattern
Neck Depth at the 1/2 Fret
7/8"
Neck Depth at the 12 1/2 Fret
61/64"
Neck Width at the Nut
1 11/16"
Neck Width at the Body
2 1/4"
Fretboard Wood
Rosewood
Fretboard Radius
10"
Fretboard Inlay
Birds
Headstock Logo
Signature, Inlaid
Neck/Body Assembly
Neck/Body Assembly Type
Set
Hardware
Bridge
PRS Patented Tremolo, Gen III
Tuners
PRS Phase III Locking
Hardware Type
Nickel
Nut
PRS
Truss Rod Cover
"Studio"
Electronics
Treble Pickup
58/15 LT
Middle Pickup
PRS Narrowfield®
Bass Pickup
PRS Narrowfield®
Controls
Volume and Push/Pull Tone Control with 5-Way Blade Pickup Switch
Additional Info
Strings
PRS Signature 10-46
Tuning
Standard (6 String): E, A, D, G, B, E
Case
Hardshell Case
Options
10 Top with Hybrid Hardware
Controls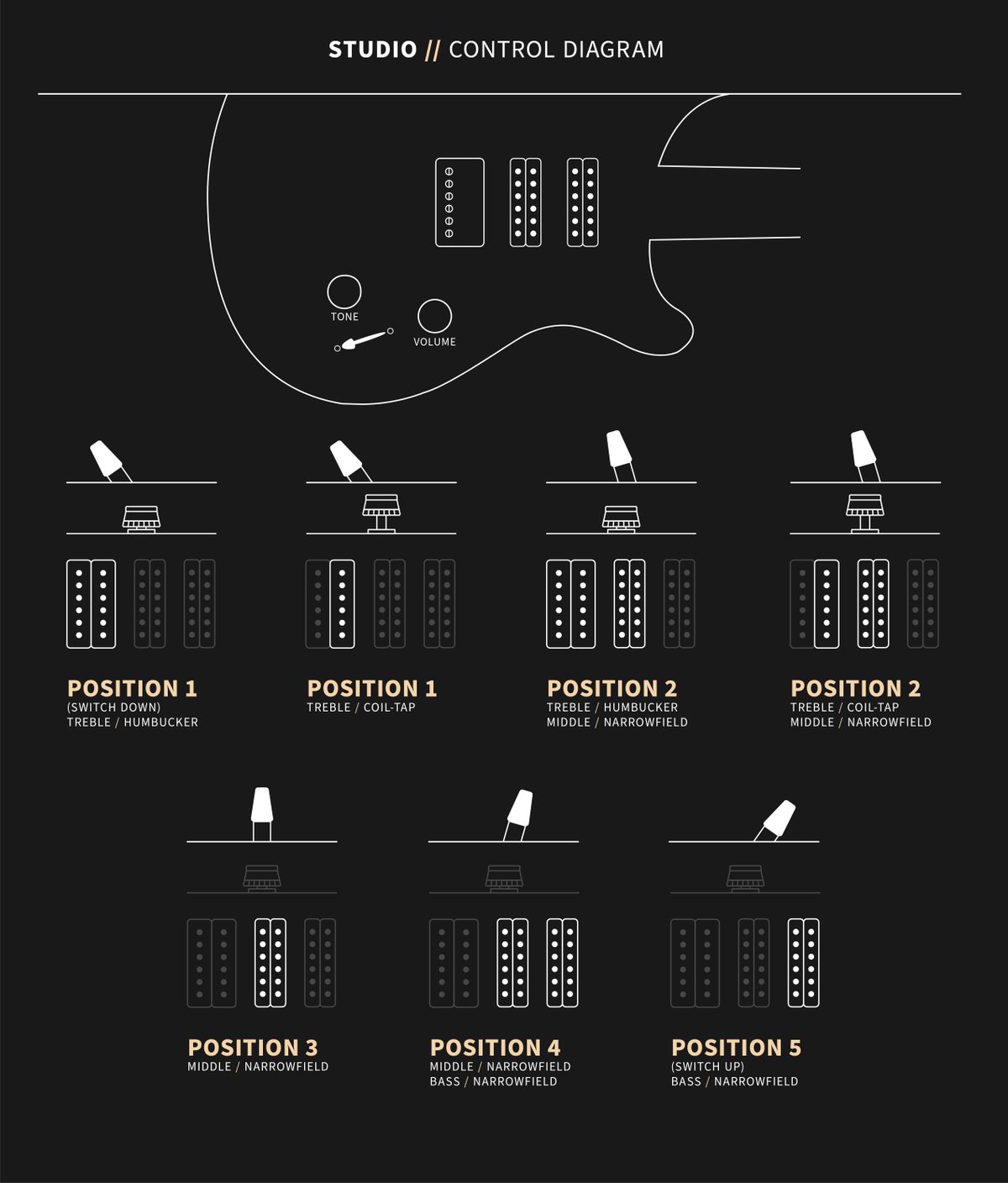 Studio - Controls Description
5-way blade pickup switch
Position 1 (down) - treble pickup
Position 2 - treble and middle pickups
Position 3 - middle pickup
Position 4 - middle and bass pickups
Position 5 - bass pickups
Push/pull tone control
Down - activates treble humbucker in positions 1 & 2
Up - activates treble single coil pickup in positions 1 & 2
Colors

Antique White*

Black*

Black Gold Burst

Charcoal

Charcoal Burst*

Charcoal Cherry Burst*

Cobalt Smokeburst

Dark Cherry Burst

Eriza Verde*

Faded Whale Blue

Fire Smokeburst

McCarty Sunburst*

Purple Mist

Yellow Tiger
Accolades
"It sounds to us less about copping the sound of a '60s Strat with a hot PAF at the bridge, and more about offering a broad spectrum of fully hum-cancelling voices that sound classy and sophisticated played clean and really quite huge but defined with some crunch and gain. Factor in the feel, the neck shape and the ergonomics and it's like the best vintage guitar you've never owned, certainly not at this price anyway."