PRS Guitars Announces Custom-painted Mark Tremonti Guitars To Celebrate 20th Anniversary Of Partnership
Artist Joe Fenton Hand-painted Twenty Guitars For Extremely Limited Edition
Posted Nov 09, 2021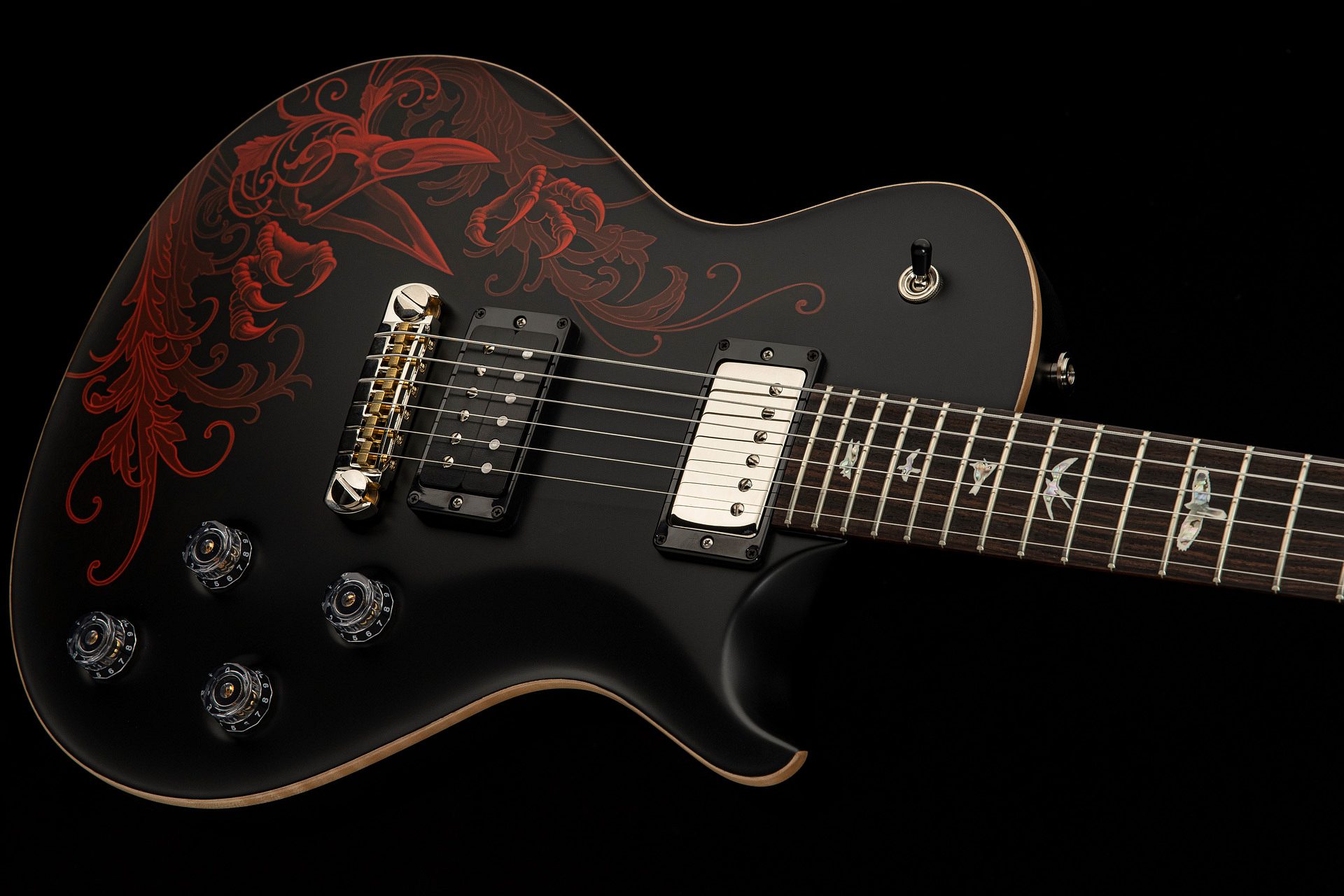 (STEVENSVILLE, MD) November 9, 2021 – PRS Guitars is proud to announce an extremely exclusive Mark Tremonti/Joe Fenton Limited Edition guitar. The guitars were hand-painted by English artist Joe Fenton, who met Tremonti in 2013 when the famed guitarist first asked about creating a custom-painted PRS, which Fenton made for Tremonti the following year. For this limited edition, only twenty guitars will be made, commemorating the 20th anniversary of Tremonti's first signature model with PRS, which was announced in January 2001. Each guitar is numbered as 1/20.
"Working with PRS for the last 20 years has been one of the great honors of my career, and we wanted to celebrate that partnership with something really distinctive. Joe's artistry was an immediate choice for me," said Mark Tremonti. "I love the guitar he painted for me - I play it all the time - and making more of these together is really special.
Each of the twenty instruments was hand-painted by Fenton with a unique design, drawing inspiration from that earlier one-of- a-kind piece. The guitars were painted with several thin washes of acrylic paints and other acrylic mediums and took 100+ hours each to complete. Inspired by surrealist art, Fenton's designs are monochromatic, gothic depictions that brilliantly blend fantasy and nightmare with logical precision.
"Creating a design for a guitar is really enjoyable. PRS guitars are a work of art in themselves. I approached designing each guitar as if I was embellishing a jewel with the shape of the guitar informing the final design," said Joe Fenton.
Under the artwork, Mark Tremonti's core specifications are all here, including a 22-fret, 25" scale length, Pattern Thin neck and adjustable stoptail bridge. Tremonti treble and bass pickups with individual volume and tone controls mean these guitars will sound as killer as they look.
Full for specifications, a behind the scenes makers video, and a full gallery of the twenty Mark Tremonti/Joe Fenton Limited Edition instruments, please visit BLOG LINK.
For more information, please visit https://prsguitars.com ;and follow PRS Guitars @prsguitars on Instagram, Facebook, and Twitter to stay in the conversation.