PRS Guitars Announces Limited Edition Lotus Pink SE Parlor Acoustics
Fewer Than 2,500 Pieces Worldwide Available for the 2021 Holiday Season
Posted Nov 02, 2021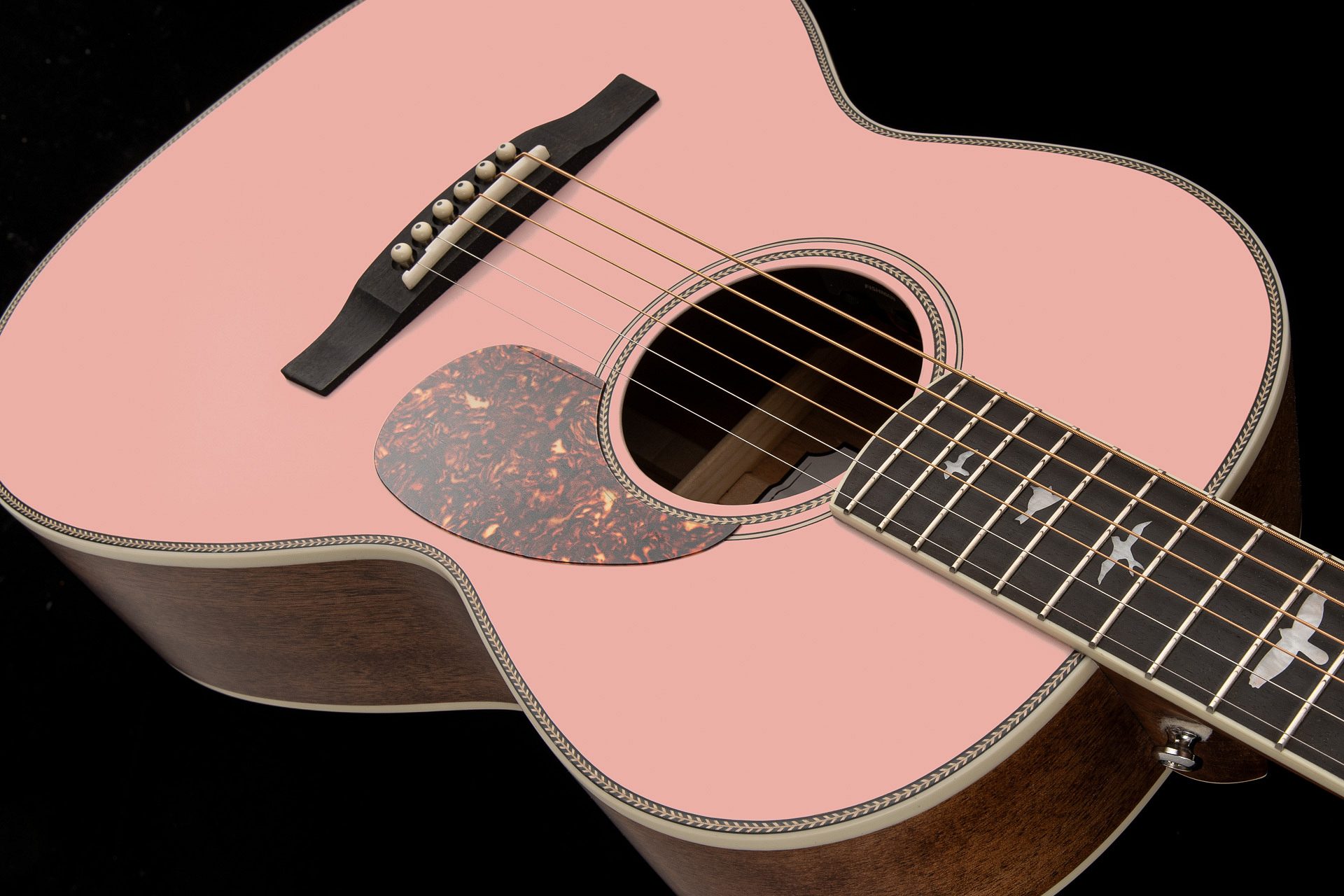 (STEVENSVILLE, MD) November 2, 2021 – PRS Guitars today announced a limited-edition SE P20E parlor acoustic in Lotus Pink just in time for the 2021 holiday season. The PRS SE P20E is a parlor-sized acoustic with big presence. This Limited Edition maintains all the original appointments of the PRS SE P20E with the addition of a muted pink solid-mahogany top. Fewer than 2,500 of these guitars will be available worldwide.
The Limited Edition PRS SE P20E Lotus Pink features PRS hybrid "X"/Classical bracing, which allows the top to freely vibrate, the SE parlors project with bold, even tone. It also comes with a Fishman GT1 pickup system. Plug in, and this system delivers dynamic, organic tone. Whether writing, recording, or performing, the SE P20E is sure to impress, and its smaller size makes playing for hours effortless and comfortable.
"This guitar should not be typecast as a "couch guitar" – it is equally at home on stage," said Jack Higginbotham, COO PRS Guitars. "These guitars are also unique tools for writing, home-recording, and getting lost in playing for hours without ending up with a sore strumming shoulder. The P20E's unique voice has a way of taking your music in a different direction."
Additional high-quality features include an ebony fretboard and bridge, bone nut and saddle, as well as PRS trademark bird inlays and headstock design. PRS SE Parlor acoustics come with a high-quality gig bag and are strung with 12-53 strings.
PRS Guitars has long been known for its solid-body electric instruments, but PRS now proudly boasts a full line of acoustics in its SE Series, including cutaway, grand, and parlor body styles.
For more information and demo videos, please visit www.prsguitars.com and follow @prsguitars on social.