PRS Guitars Announces Next Evolution of the John Mayer Silver Sky
New Maple Fretboard Option and Premium Limited Edition "Nebula" Finish
Posted Jan 16, 2020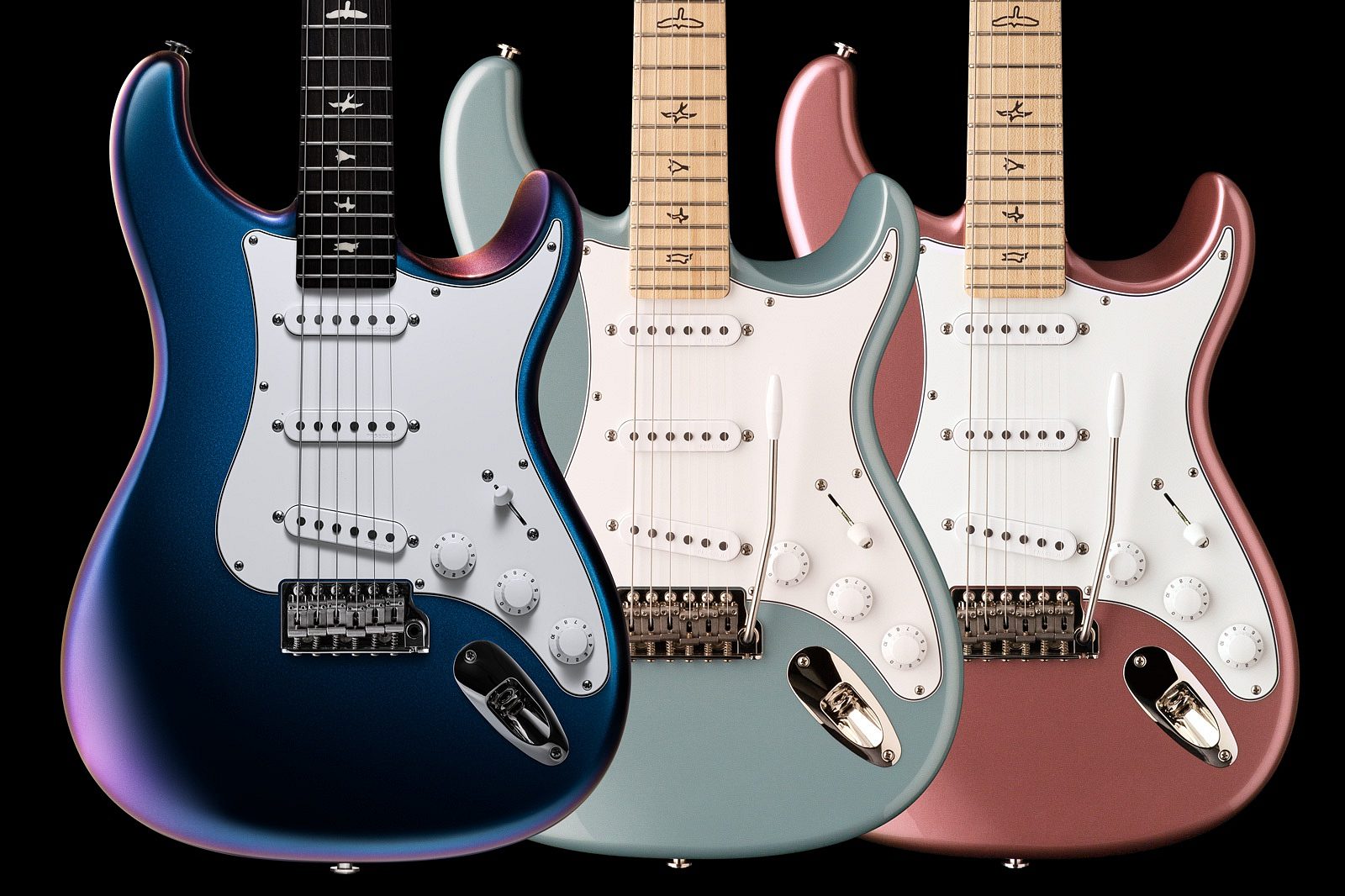 Today, on the first day of the 2020 Winter NAMM Show, PRS Guitars is pleased to announce two new updates to the John Mayer Silver Sky model, including a long-awaited maple fretboard option, two new colors, and a limited run with a flip-flop premium finish.
Maple Fretboard Option & New Colors
Ever since Mayer was seen playing his signature Silver Sky with a maple fretboard this past summer, there has been much conjecture as to whether this would become a catalog model for PRS or not. And after much anticipation, PRS is pleased to confirm that the Silver Sky will now be offered with the option of a maple fretboard.
The maple fretboard Silver Sky will maintain the original 635JM neck shape and 7.25" fretboard radius, and is now offered in eight finish options, including the original Frost and Tungsten as well as the more recently added Dodgem Blue, Golden Mesa, Moc Sand, Orion Green. For 2020, Silver Sky models will also be offered in brand-new Midnight Rose and Polar Blue colors.
PRS Silver Sky – Maple Fretboard Option & New Colors
Limited Edition "Nebula" Finish
Limited to only 500 pieces worldwide, the Silver Sky Limited Edition in "Nebula" finish is another exciting offering from PRS Guitars in 2020. This premium limited-edition is outfitted with a unique "flip-flop" finish that reflects hue and light differently at different angles. The polychromatic finish accentuates the lines of the Silver Sky's body and gives the guitar a dynamic look that is both delicate and powerful. Perfectly timed with the start of a new decade, this finish also reflects the Silver Sky's goal to redefine what a vintage-inspired guitar can be and shift the focus to the future.
PRS Silver Sky Limted Edition Nebula
"I'm so excited for this next step in the evolution of the Silver Sky. With new body colors, a maple neck variant, and a special limited-edition colorway, the spirit of this guitar feels stronger than ever," said John Mayer.