PRS Guitars Awards the Top Dealers of 2021
Posted May 23, 2022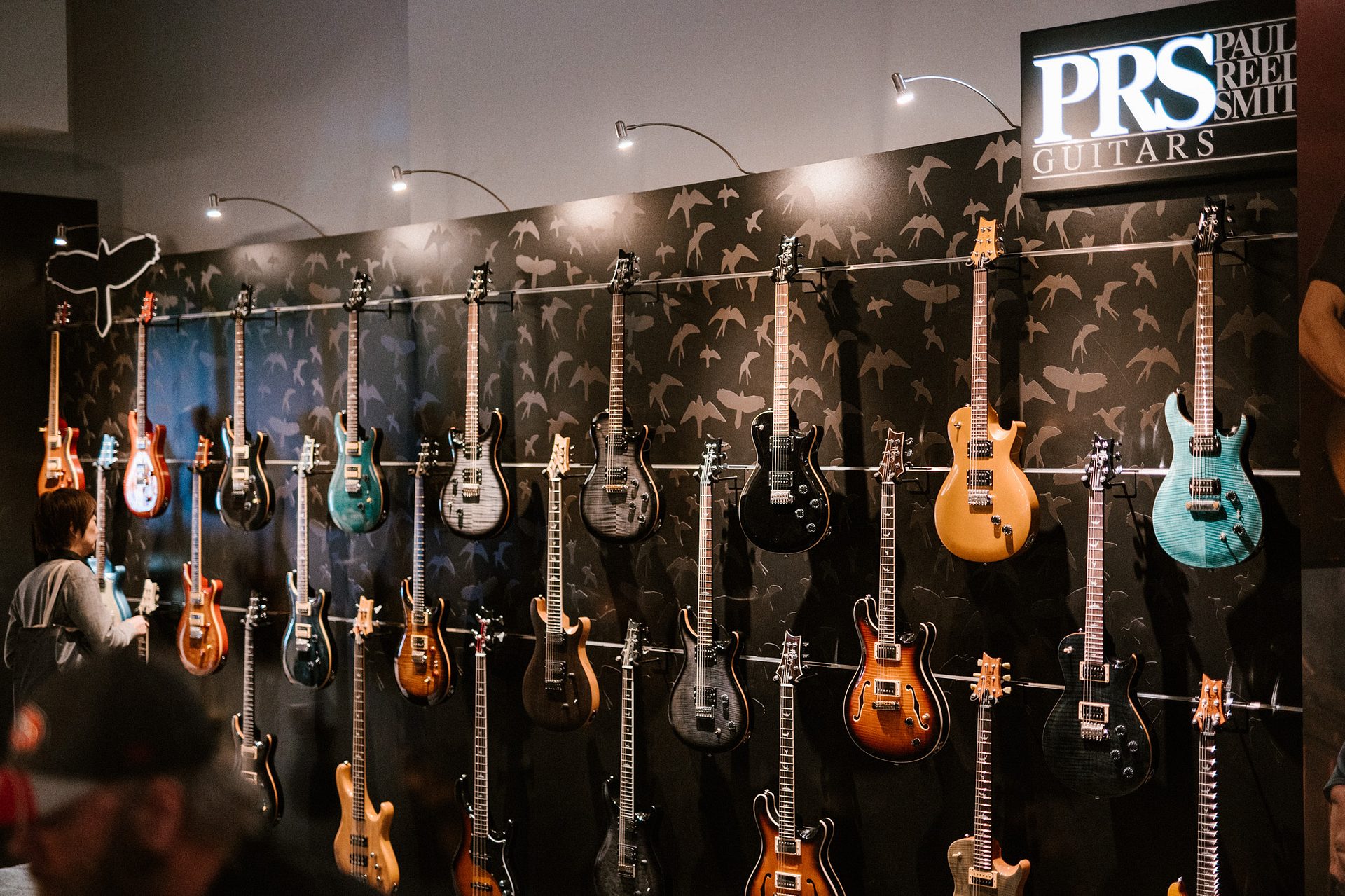 Every year, PRS Guitars recognizes the top retailers in America, and the world, for outstanding sales of PRS Guitars products. Awards are given to independent, chain, and online retailers who support the full line of PRS products.
For 2021, the top dealers from the United States include Dave's Guitar Shop, Chicago Music Exchange LLC, Brian's Guitars, Willcutt Guitar Shoppe, Wildwood Guitars, Pitbull Audio, Melody Music Shop II LLC, Moore Music, Wildcat Guitars, Eddie's Guitars, Sweetwater Sound, Inc., Ish Guitars, Guitar Center, Musician's Friend, and Musical Fulfillment Services.
Internationally, awards were presented to Electric Factory (Australia), Acton Audio & Musical/Tom Lee (China), Tom Lee Music (Hong Kong), Hi End Guitar (Indonesia), Music Force (Korea), Swee Lee (Singapore, Malaysia, Vietnam), Audiomusica Spa (Peru), Webb Enterprises (New Zealand), Electronica 2001 (El Salvador), and Guitar Gear (Mexico) as well as Cosmo Music Company, Ltd., The Guitar Shop, La Zone Musicale, Guitarworks, Musique Gagne, and Long & McQuade Musical Instruments in Canada.
"What an amazing year. I'm proud and honored to be able to work with such a talented and passionate group of people. We would not be here without our retail and distribution partners, and I can't thank them enough for their contributions to our company." said Jim Cullen, Director of Sales for PRS Guitars.
With exciting product launches like the SE Silver Sky, 2022 looks to be an even bigger year for this rapidly growing American manufacturer.