Employee Spotlight - Manning Mahlow // SE Guitar Quality Inspector
Posted Oct 04, 2023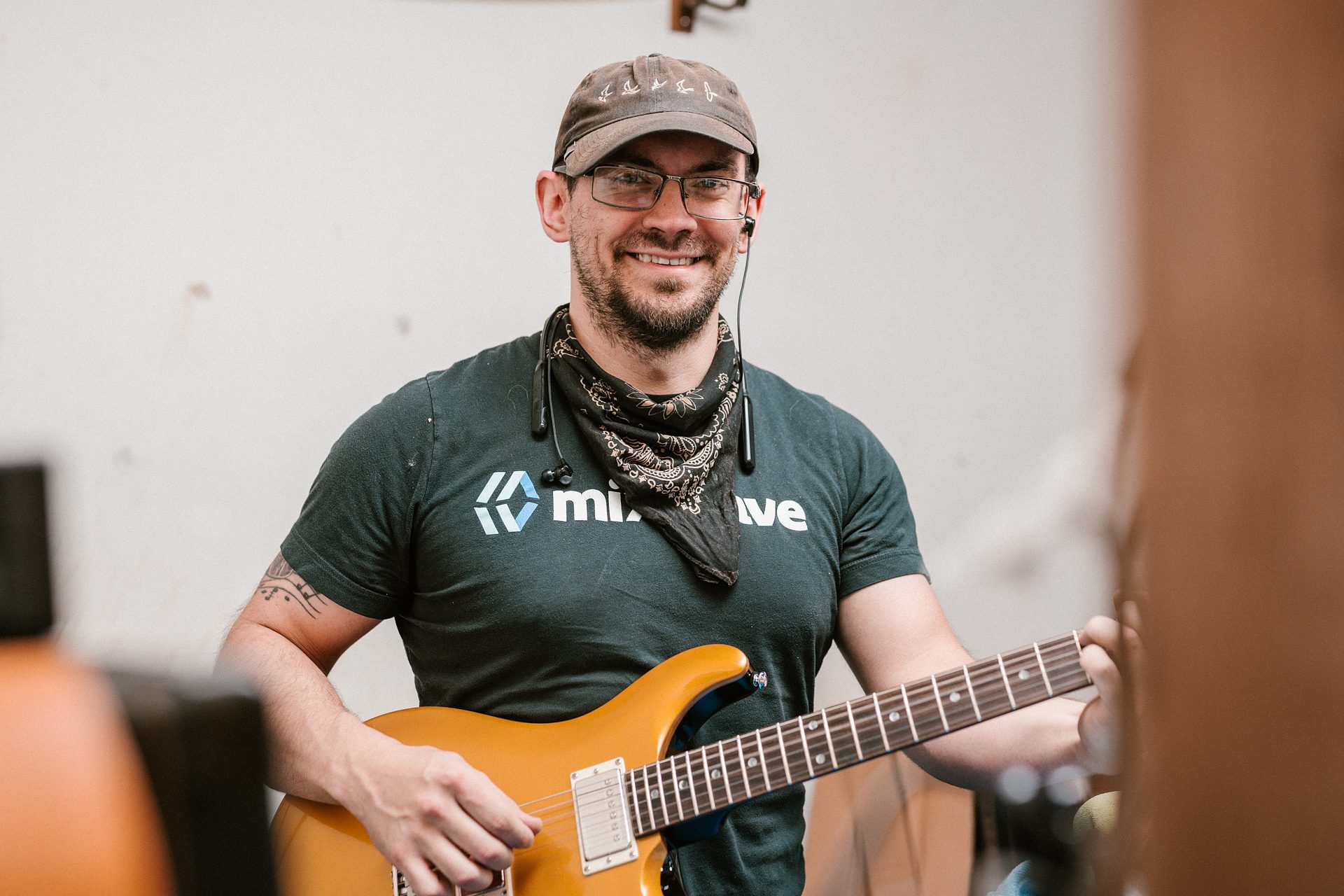 MEET MANNING
In this PRS Employee Spotlight, meet Manning Mahlow, an SE Guitar Quality Inspector. Every SE guitar that is built oversees and ships to America is rigorously checked by the SE Inspection team right here in our factory!
We asked Manning to walk us through a day in his life at PRS and share some other interesting fun facts about himself, enjoy the Q&A with him below!
Q&A
What does a typical day look like for you at PRS?
Manning: My workday starts pretty early! After I arrive, I get straight to work inspecting guitars. We have a set amount of guitars we aim to review each day. My position focuses on working with the SE guitars manufactured in our Indonesian factory. When those guitars are shipped here to the US, our team is responsible for inspecting every single SE that arrives before we ship them out again to our dealers.

Walk us through the quality inspection process for an SE guitar - what are you looking for?
Manning: So here's a brief overview of what happens in the SE department, aside from a lot of lifting and moving guitars! The process starts with unboxing the guitar. It's very important to look over all of the details of the product in a visual inspection before we even get to the technical bits. We measure different parts of the guitar for consistency: bridge height, and string heights in multiple locations on the fretboard. We also play-test the guitars to make sure they are intonated correctly and ready to be played right out of the box. It's crucial that we make sure every single component is installed and works properly to give people the best possible instrument.
Do you have a favorite SE model? What do you like the most about our SE series?

Manning: It's a bit of a throwback, but my all-time favorite SE model is the SE Paul Allender signature model. There's no bad color options, and it has really unique inlays featuring bats instead of the usual birds! Two of my other favorite models are the SE 277 and SE Hollowbody II Piezo. My favorite thing about the SE line is how many different models are available.
What do you think is the most important tool for your line of work?
Manning: The most important tool used on the job has to be my digital string height gauge. It shows in millimeters the exact distance between the string and the first fret for a consistent measurement every time. That and the files for each gauge string used for the nut is helpful in getting the best quality set up on a guitar.

What do you like to do outside of work - what are your favorite hobbies?
Manning: I have a lot of hobbies outside of work: spending time with my dog, gaming, art, and exercise are big ones. I spend a lot of time creating some of my own original music with my band! I am also part of a hacky sack circle with a few friends that is getting pretty serious (almost Olympic level.)

What do you love most about working at PRS?
Manning: My favorite thing about PRS is being able to work on guitars for a living. I've told everyone I've met and talked to that PRS is my dream job. Its an honor to work at PRS guitars where I get to see Paul Reed Smith and talk to him personally.