Vintage Heart with Modern Playability
The McCarty 594 is a versatile, vintage-inspired instrument that is effortlessly playable. Featuring a bound 22-fret Pattern Vintage neck and slightly thicker back for more enhanced tone and sustain, the McCarty 594 plays in tune, is intonated the entire length of the neck, and feels like a guitar you've been playing forever. Whether you are looking for rich, authentic humbucking tones or nuanced, sweet single-coil sounds, the McCarty 594 can seamlessly master both sonic territories thanks to its 58/15 LT pickups, which have now been through the TCI (tuned capacitance and inductance) process, and dual volume and push/pull tone controls. A zinc two-piece bridge and vintage-style tuners anchor this guitar and stay true to the promise of the McCarty family.
"One of my sayings is that everything that touches the string is God – well, that's really the bridge, the nut, and the tuners. The updates to the McCarty family make a huge difference in their tone. The guitar sustains longer and the tone has more character," said Paul Reed Smith.
In the late 1980's, Paul Reed Smith called on Ted McCarty to consult with him on guitar design and production techniques. He not only served as a mentor but became a great friend of Paul and everyone he met at PRS. In 1994, PRS released the first McCarty, an instrument that incorporated the full spectrum of techniques and knowledge Paul had gained from Ted as well as his own experiences as a guitar builder.
Featured Specifications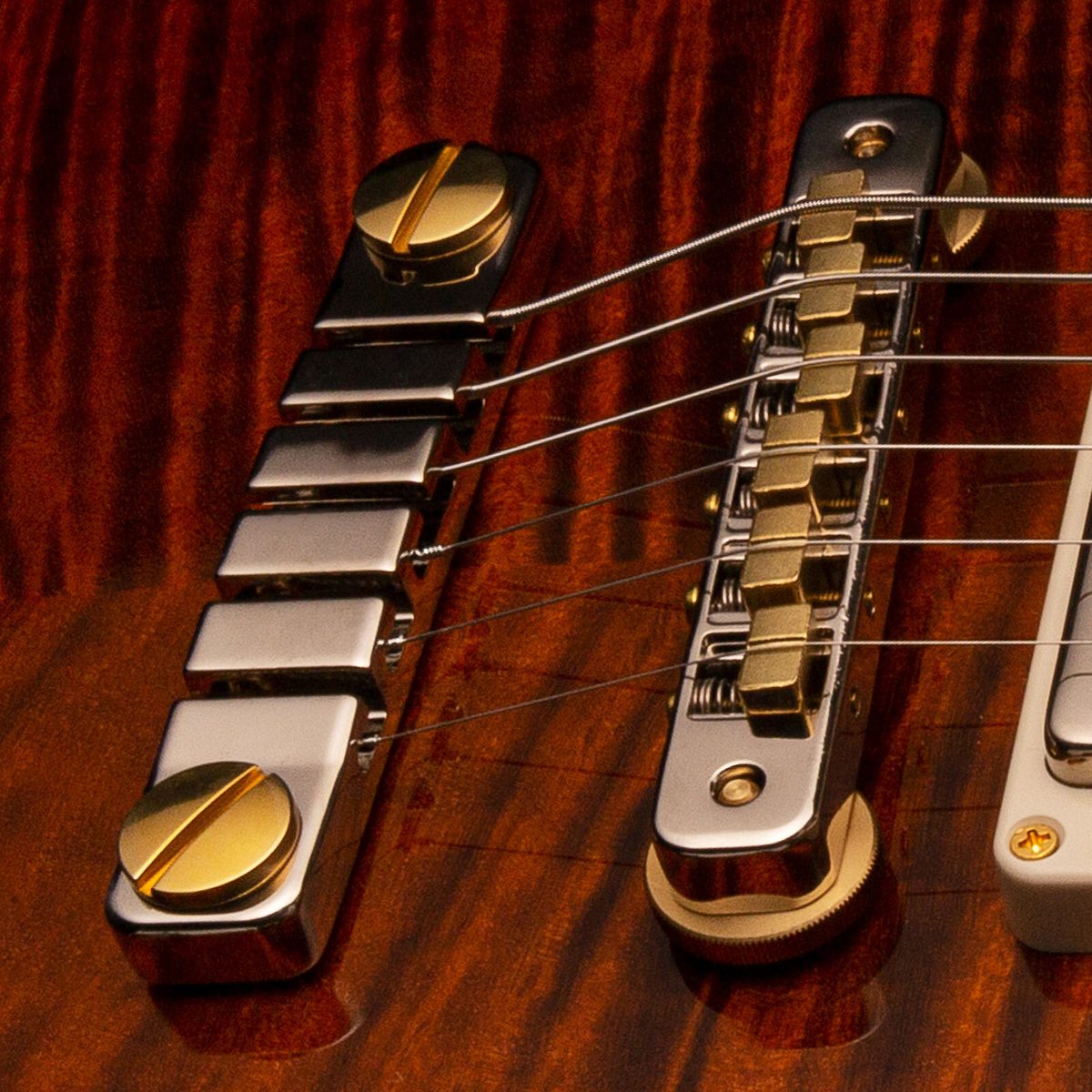 PRS Two-Piece Bridge
---
Made of zinc and brass, this bridge has four contact points and added mass, enhancing the natural tone of the guitar and helping to create a more resonant instrument.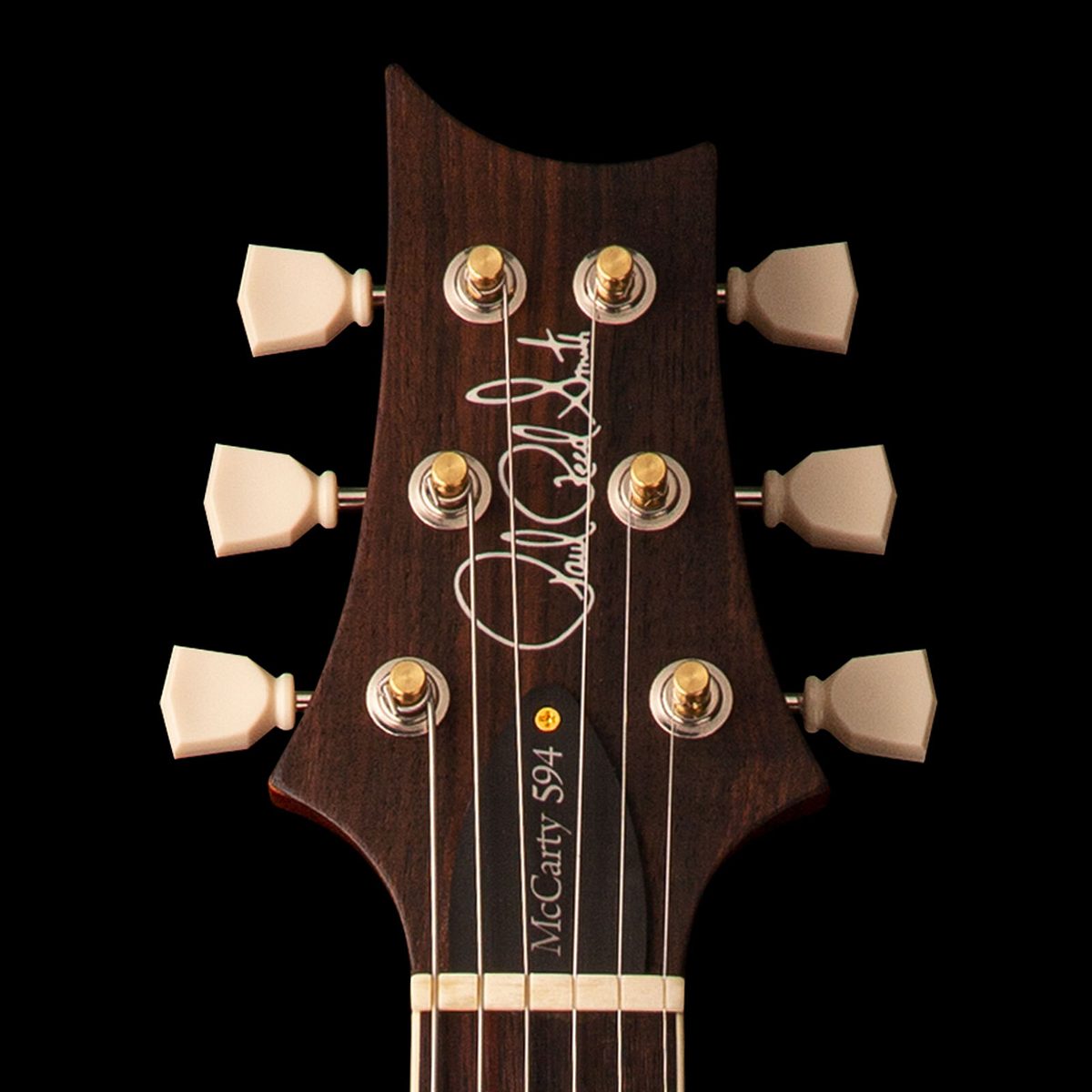 Vintage-Style Tuners
---
Traditional closed-back tuners engineered to promote resonance.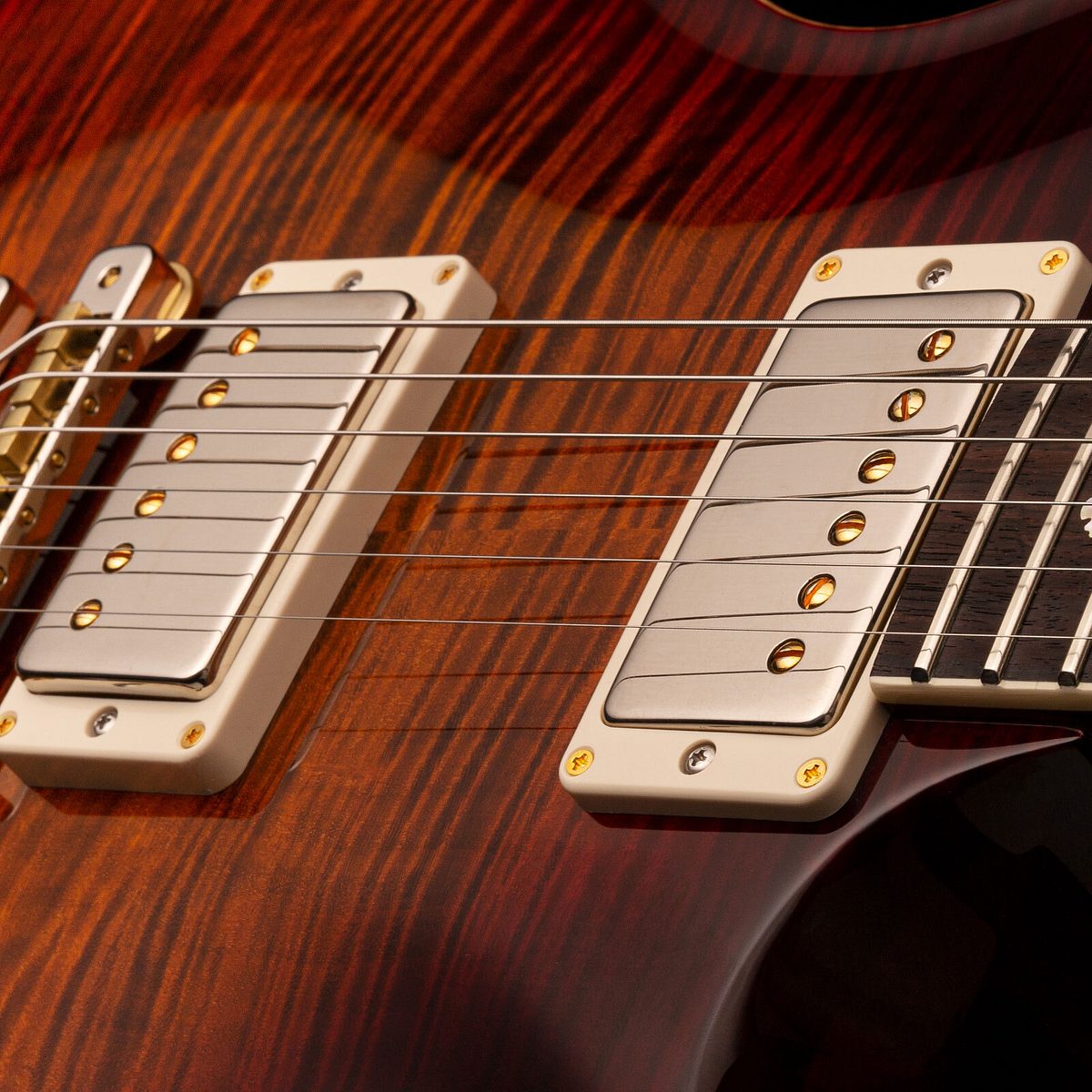 PRS 58/15 LT Pickups
---
"Low turn" pickups with vintage warm, clear tone.
Specifications
Body
Body Construction
Solidbody
Top Wood
Maple
Back Wood
Mahogany
Top Carve
Violin
Finish
High Gloss Nitro
Neck
Number of Frets
22
Scale Length
24.594"
Neck Wood
Mahogany
Neck Construction
One-Piece
Truss Rod
PRS Double-Acting
Neck Shape
Pattern Vintage
Neck Depth at the 1/2 Fret
7/8"
Neck Depth at the 12 1/2 Fret
63/64"
Neck Width at the Nut
1 11/16"
Neck Width at the Body
2 1/4"
Fretboard Wood
Rosewood w/ Faux Bone Binding
Fretboard Radius
10"
Fretboard Inlay
Birds
Headstock Logo
Signature, Inlaid
Neck/Body Assembly
Neck/Body Assembly Type
Set
Hardware
Bridge
PRS Two-Piece
Tuners
Vintage-Style
Hardware Type
Nickel
Nut
Bone
Truss Rod Cover
"McCarty"
Electronics
Treble Pickup
58/15 LT
Bass Pickup
58/15 LT
Controls
Two Volume and Two Push/Pull Tone Controls with 3-Way Toggle Pickup Switch
Additional Info
Strings
PRS Signature 10-46
Tuning
Standard (6 String): E, A, D, G, B, E
Case
Hardshell Case
Options
10 Top with Hybrid Hardware
Controls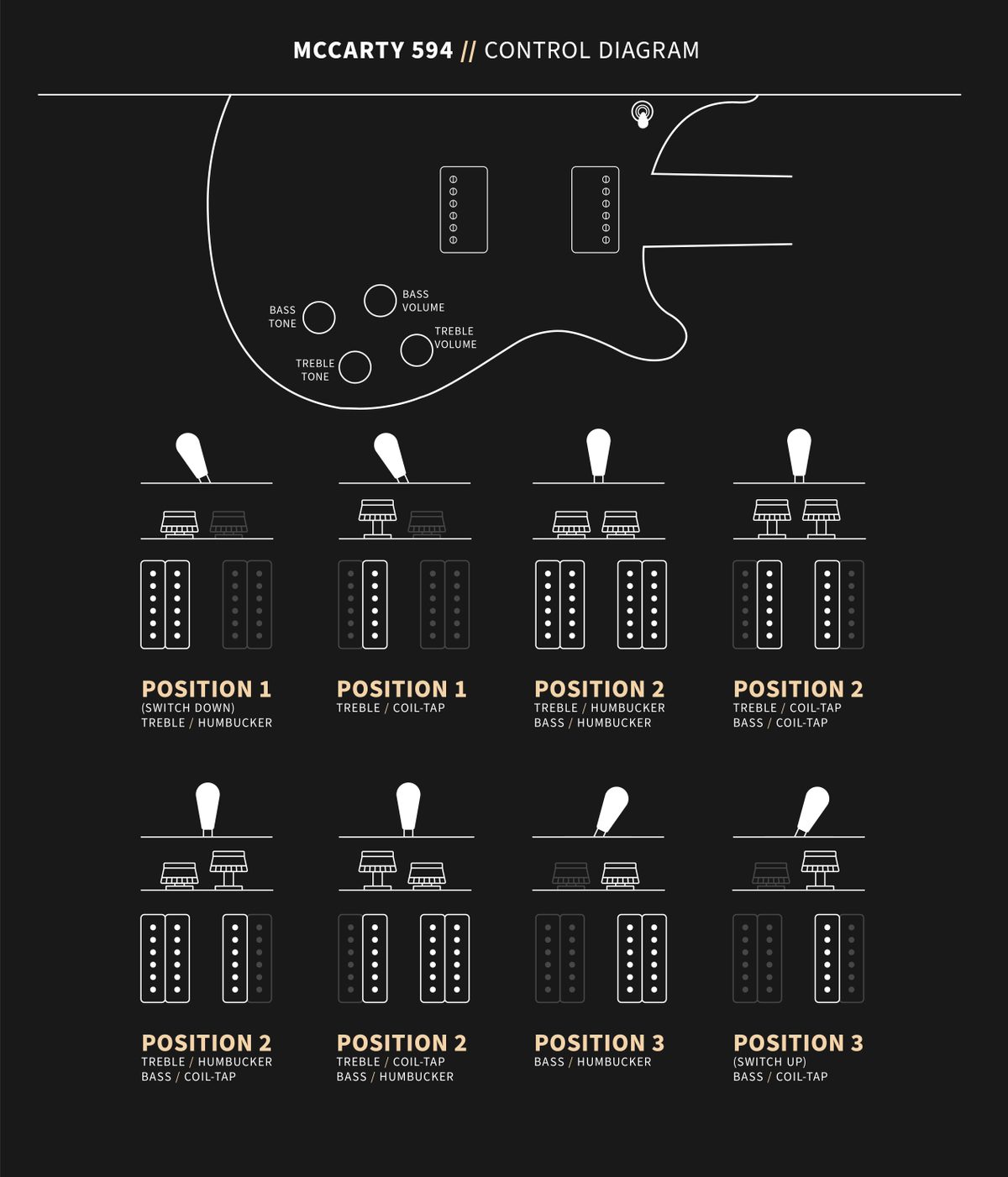 McCarty 594 - Controls Description
3-way toggle pickup switch
Position 1 (down) - treble pickup
Position 2 - treble and bass pickups
Position 3 (up) - bass pickup
Push/pull tone pots
Down - humbucker mode
Up - single coil mode
Colors

Antique White*

Black*

Black Gold Burst

Charcoal

Charcoal Burst

Dark Cherry Sunburst

Faded Whale Blue*

Gold Top

McCarty Sunburst

McCarty Tobacco Sunburst

Red Tiger

Yellow Tiger
Accolades
"The 594 is the best new guitar I've played in years. It has a vintage heart and soul but without the technical limitations that usually come along with an old instrument. What good is an old guitar if you can't get all that feel out of the upper frets, or the intonation is off? To hear that old PAF sound but be able to articulate the notes in a way that only modern manufacturing could allow is so exciting."
- John Mayer
"It's engineered beautifully and really lives up to the idea of getting the best attributes of an old instrument, I love the two volume/two tone layout, while still keeping the overall feel of a PRS. The pickups sound great and really have the vibe of old PAF's that aren't wound too hot."
- Jimmy Herring, Widespread Panic
"I could go on and on about how fabulous this thing sounds, how beautifully it plays and intonates, the exquisite workmanship, etc. Instead let me just say that I've played a lot of guitars in general and PRS guitars in particular...and this is one of the finest instruments I have ever encountered."
- Guitar Player
"The new McCarty 594 is extremely versatile. With individual volume, tone and coil tap pulls I'm able to create a wide enough variety of tones that it has minimized my guitar changes on this year's Toby Keith Interstates & Tailgates tour to almost none!"
- Rich Eckhardt, Toby Keith
"So... you guys knocked this one out of the park. It's... kinda freaking me out a bit. Causing me to re-think my touring set and I have only been playing it for two hours. I am not really sure what to say, I have two "Holy Grail" guitars that do most of my heavy lifting in the set, but this one is going to be banging it's head to work its way in. I am a bit stunned. The 594 sounded like a good concept on paper, but....just wow. This is a killer."
- John Wesley Dearth, Porcupine Tree